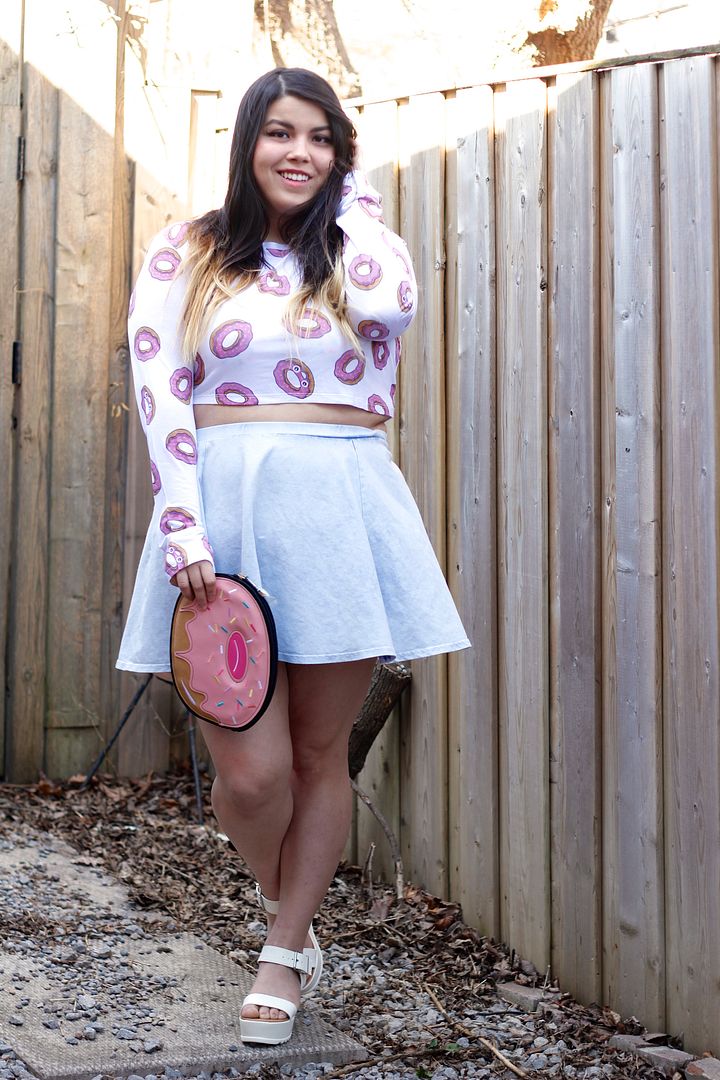 I've come to a conclusion as to why I love Spring so much! I've figured out that I conjoint Spring/Summer into one season seeing as here in Canada we spend a huge chunk of every year covered in snow. As soon as official, Spring weather has hit (aka the temperatures are staying above 6) I am decked out in shorts, crop tops, and anything even slightly more warm weather appropriate.
My two fave things are clothes and food, thus any and all cute food related clothing pieces I find - must be mine! That's why over the weekend I decided to dress up in some of my fave food pieces. I picked up this clutch a while ago during one of
New Look
's fantastic sales and I knew I had to wear it with my donut crop I got a few years ago from
Drop Dead
. I paired them with my light fake denim skirt and white wedges. I'm overjoyed that the weather's been so fantastic lately, bare legs/tummies 4eva!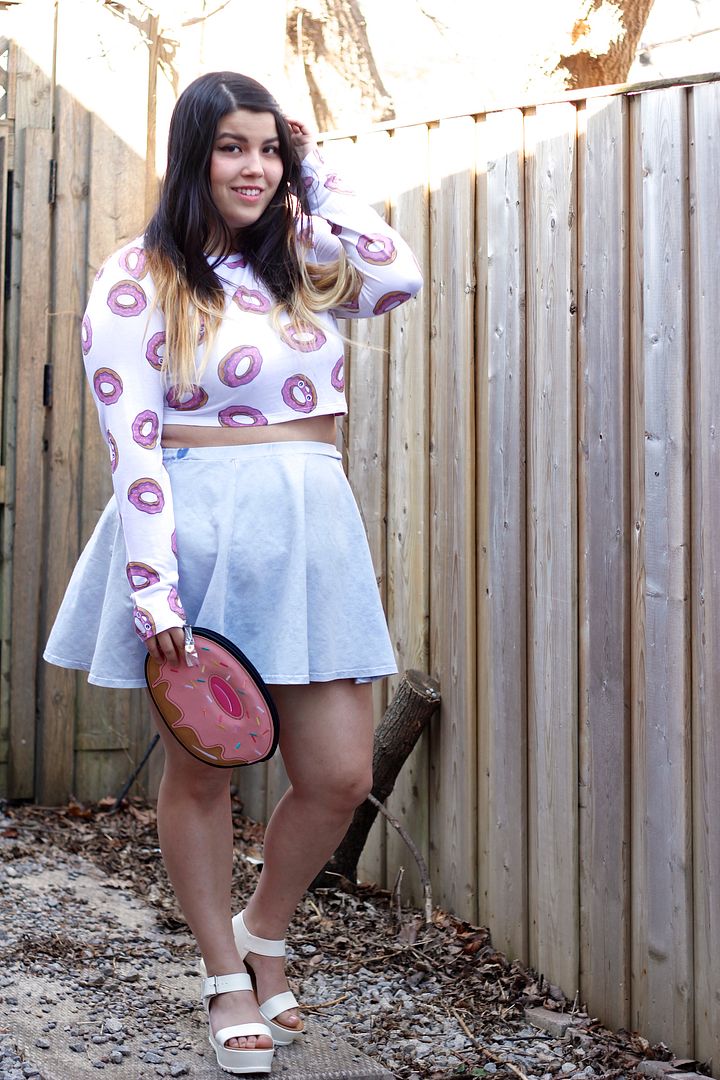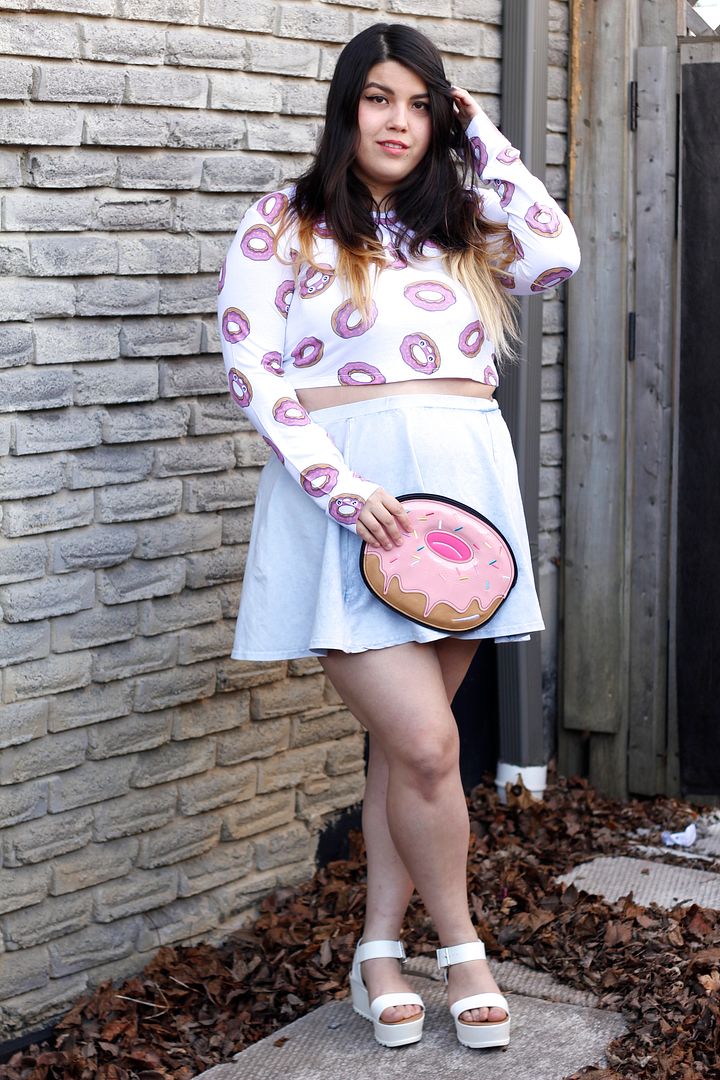 Clutch & Skirt New Look/ Crop Drop Dead Clothing/ Shoes c/o Charlotte Russe