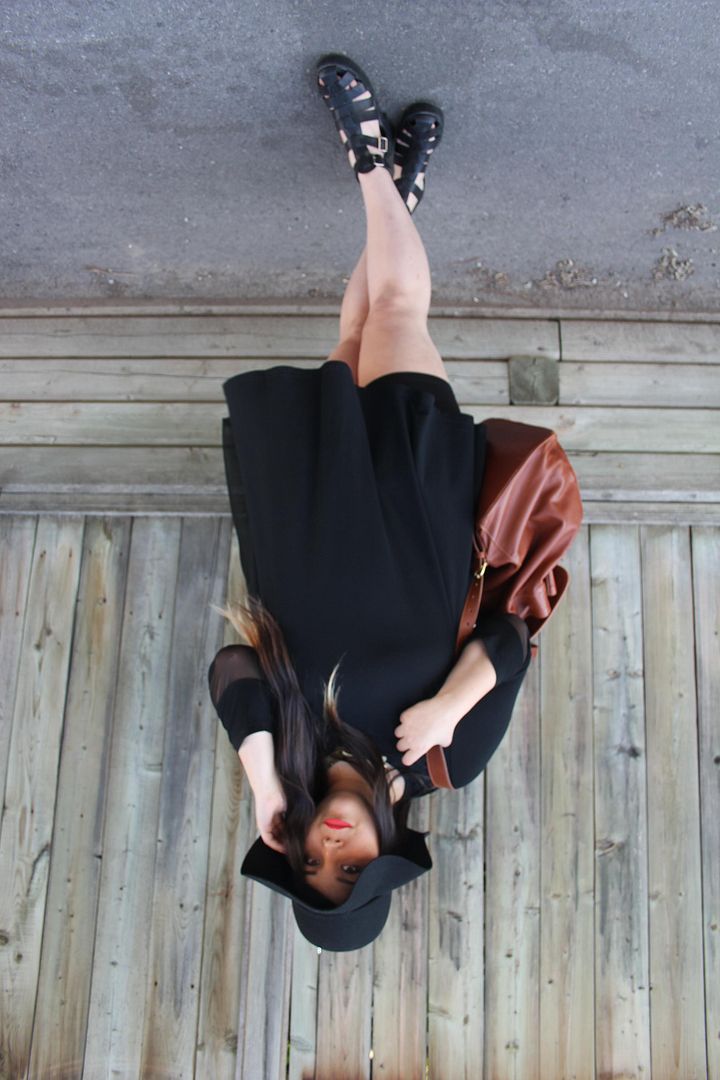 A few weekends ago when I was working at
Your Big Sister's Closet
with
Alex
I wore
this
beautiful "tunic"(sadly, or possibly luckily? i'm short and everything is a dress on me). I'm in looove with it, I love the sheer back/panels and I've found so many ways to style it already!
On this day in particular I decided to pair my bike shorts, a polka dot bandeau crop thing from Forever21, necklace from Urban Outfitters, shoes from New Look, vintage coach bag and a felt hat from Addition Elle.
I'm gonna be completely honest with you all.... the hat was probably one of the best and worst decisions; for those of you who don't know i have extremely sensitive fair skin and it literally burns up within about 10-15 minutes in the sun(i'm also extremely cautious and wear sunblock like crazy, always). What I thought would be a smart way to prevent burning up was actually another way for me to melt to death(thus the not so great photos since I was grumpy haha) I ended up taking the hat off since I just couldn't deal outside in the not air conditioned store.
Luckily there was a Summer Solstice festival going on in the Junction! After work we ventured out to the carnival and to indulge on the delicious street foods! I was on a hunt to find a Banh Mi stand that is a soon to be store... sadly it was closed by the time we arrived. Instead I got some delicious beef sticks and mac and cheese! ^___^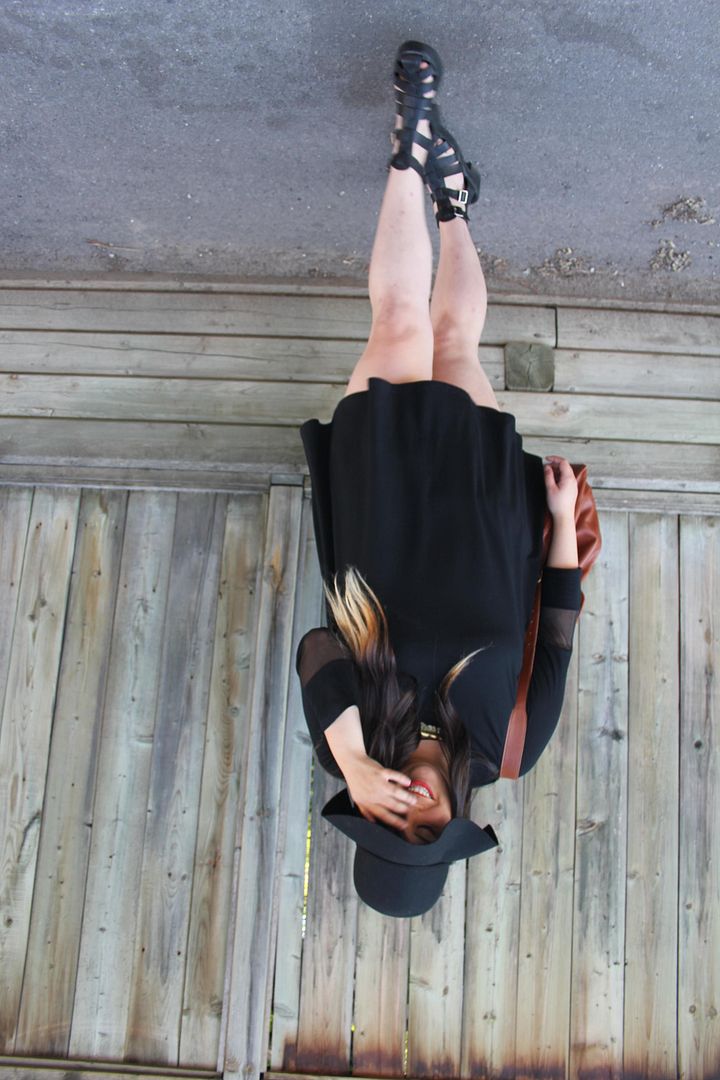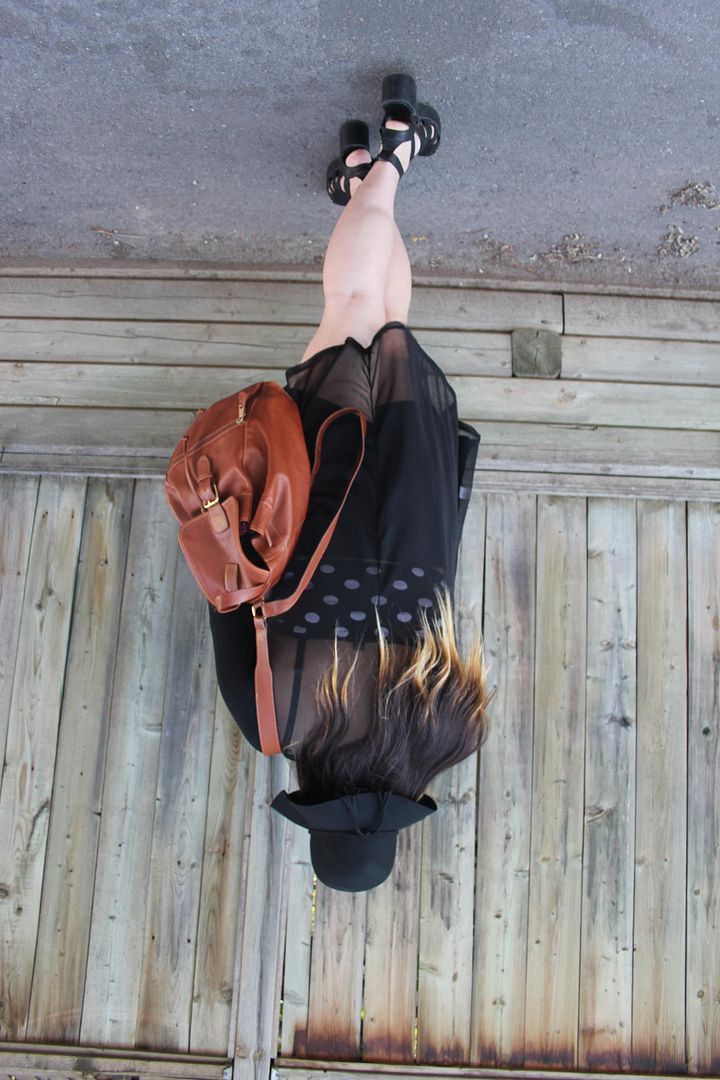 Shoes New Look
Necklace Urban Outfitters
Vintage Backpack Coach
Hat Addition Elle Borrowed from Erica
Shorts & Bandeau Forever21