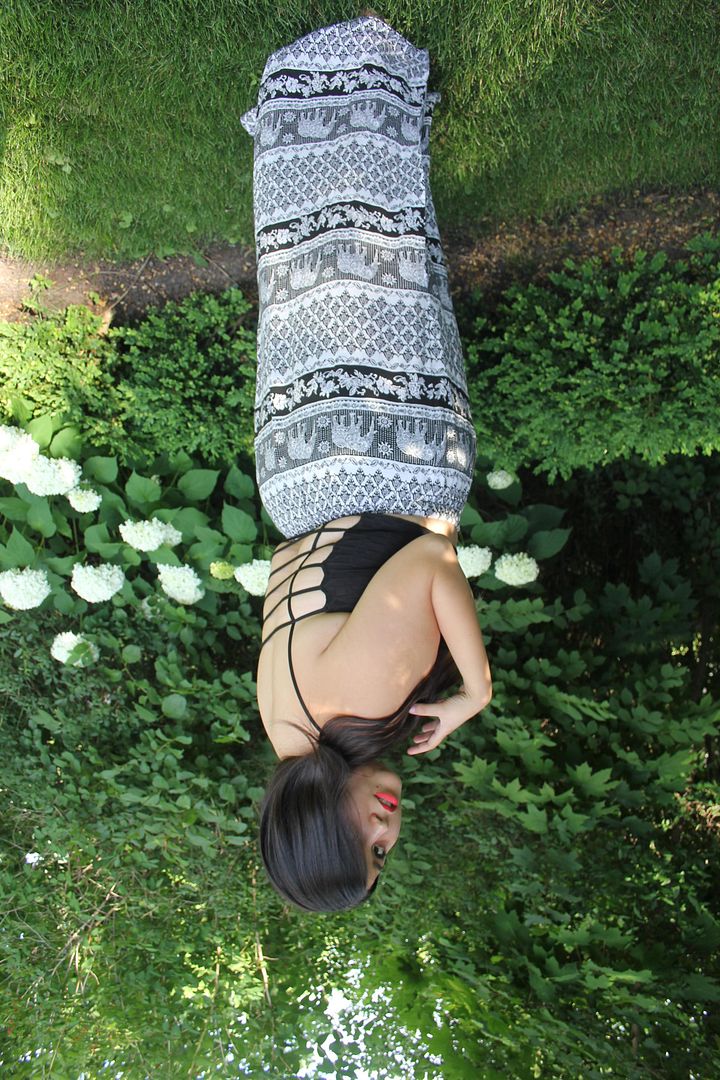 Last week I wore my tribal maxi skirt from Forever 21+ and decided to step out of my ~*~comfort~*~ zone and wear a more revealing top; my cutout grid/cage like crop top from Urban Outfitters!
I'll admit I felt really nervous stepping out in 1. no bra and 2. barely a back on my top, I ended up totally werkin it! I really loved the combo and I got a ton of compliments too!
Unfortunately, not everyone was loving my new look as much as me. So much so, said person decided to throw in their rude and unnecessary comments. "Fat/Plus girls can't wear revealing tops like that in the back because.... and you shouldn't post these photos because you look terrible.." I gotta say I was really taken aback by it, a comment like that over a year ago might have ended up with me going back inside to change.
It ended up making me second guess these photos but, looking at them today all I can say is I really can't believe you said that and I literally
don't give a fuck
about what you think or don't think I should wear. Your words are exactly that, just words. I will wear revealing cut out tops, I will wear short shorts, I will wear anything I want too and you can just fuck off. Anyone/Everyone can and should wear whatever they want!!! I seriously mean this, don't conform to what society
tells you
, you should be wearing. Wear what you want and what you love!
Here is me, breaking alllllll the rules; mostly-bare back(aka revealing my back fat), my tummy is showing, my arms are freeee and there is a giant slit in my maxi skirt. ^______^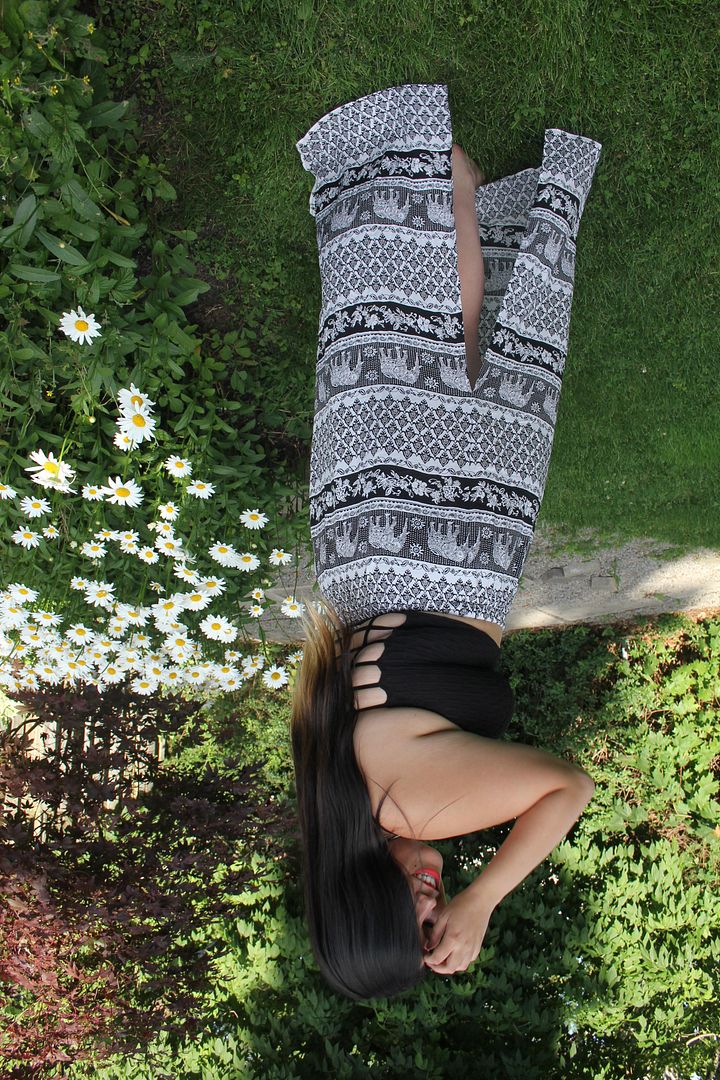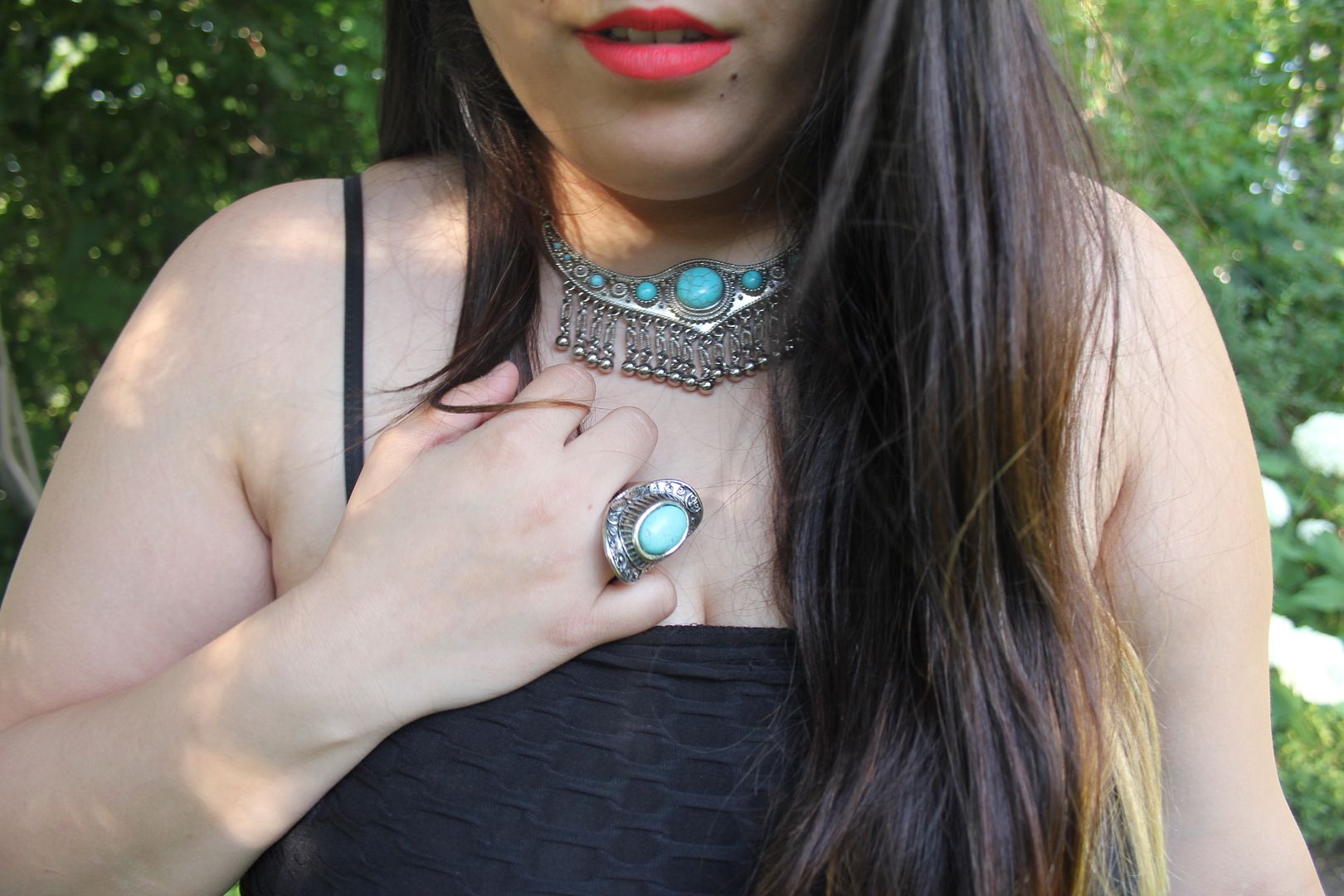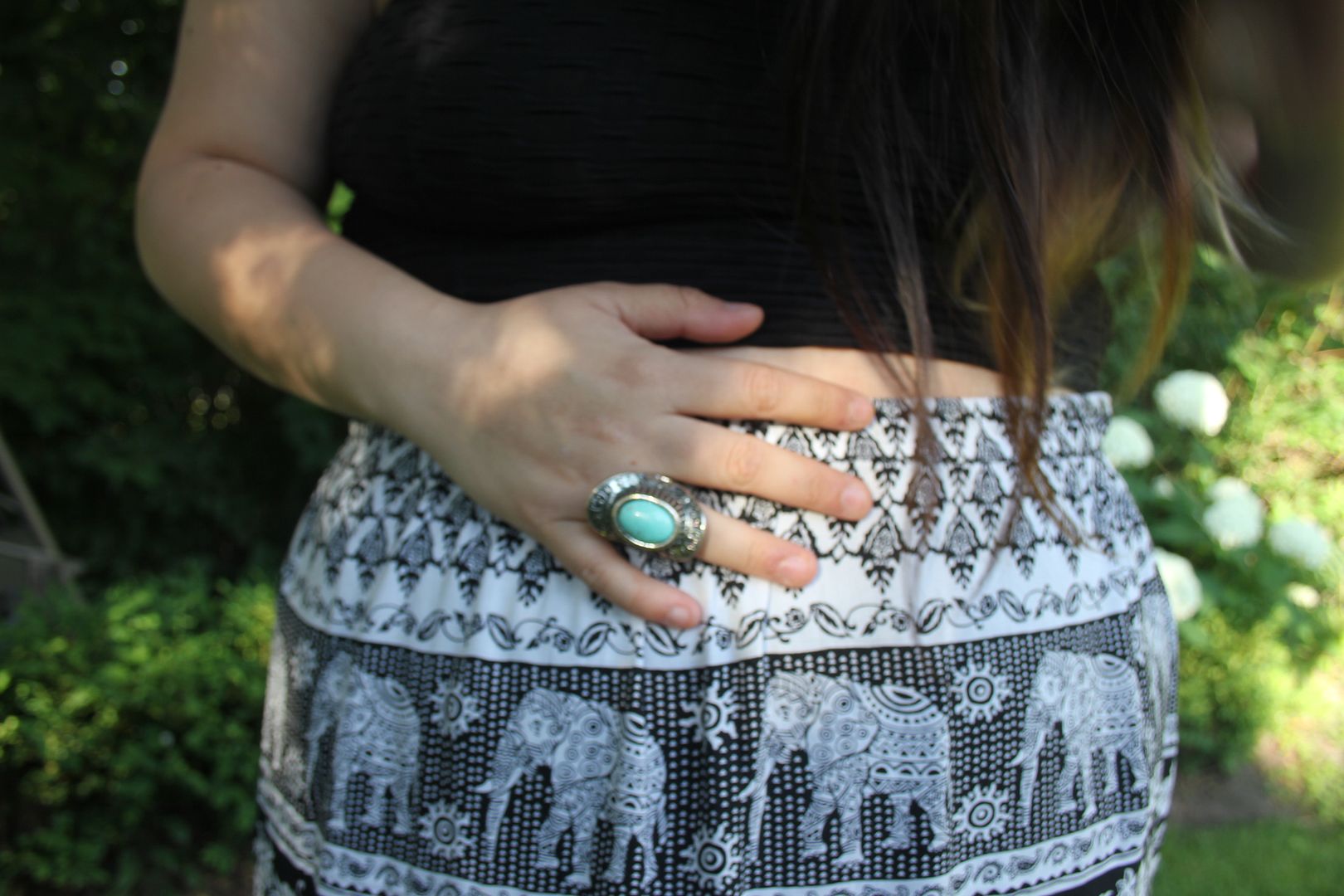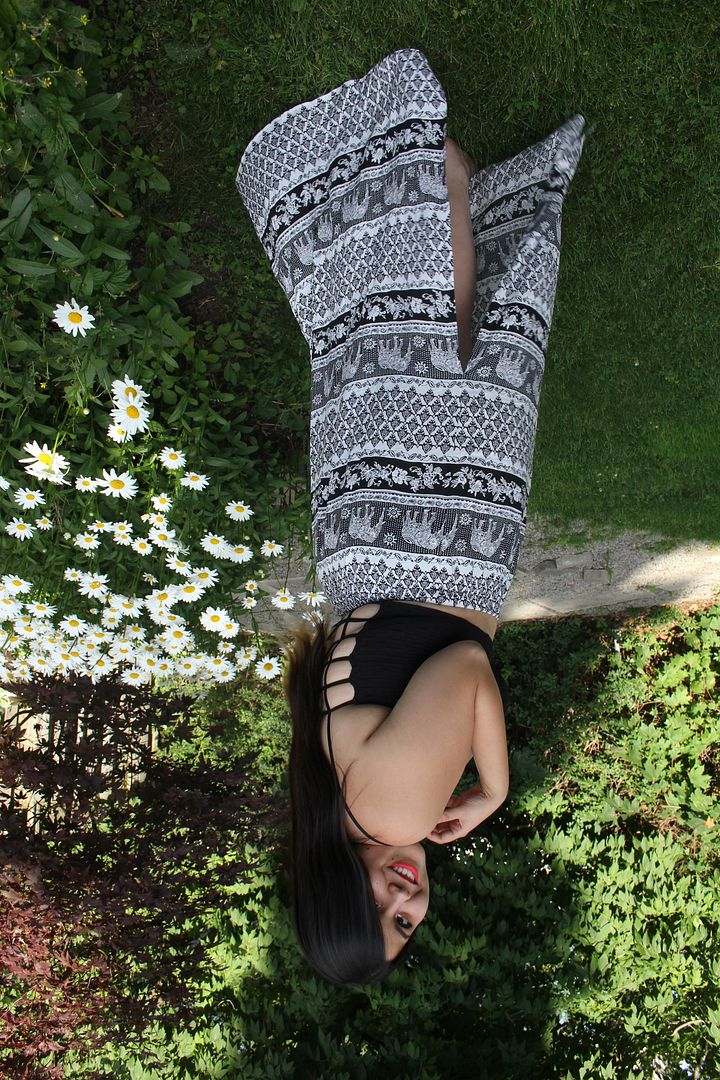 Top Urban Outfitters
Skirt & Necklace Forever21+
Ring Vintage