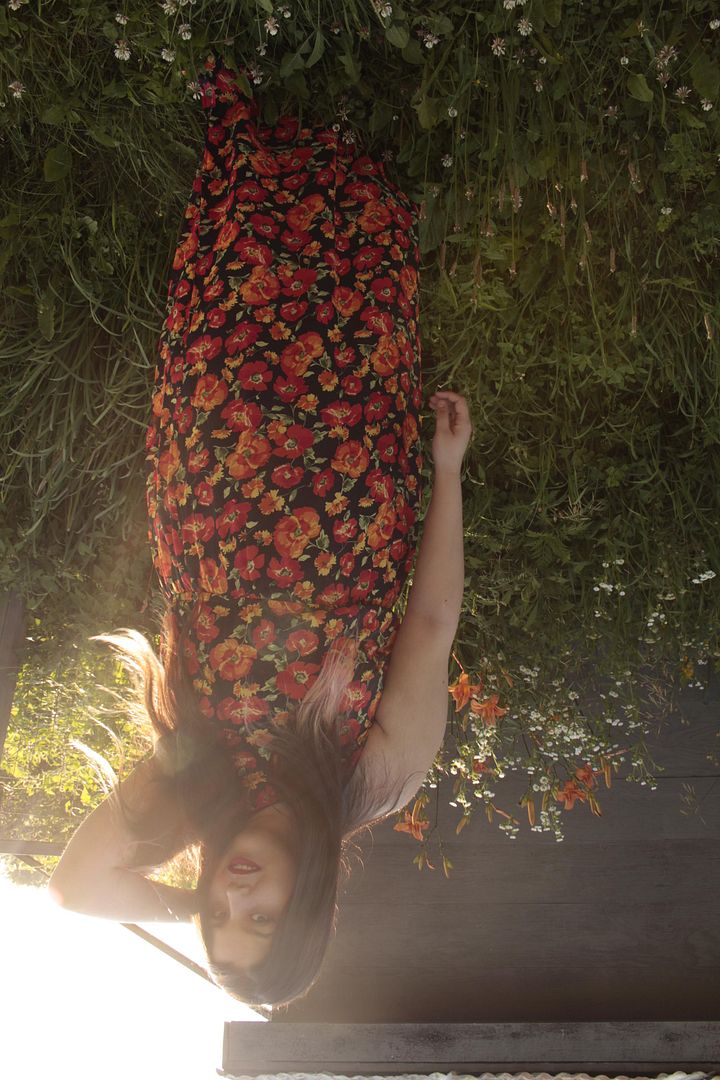 Last week before I decided it would be a good idea to lighten my hair(I'm currently in the process of my fourth bleaching :'( my hair is sadly super brittle, and yes I know how bad it is for my hair but I plan on trying to bring it back to some kind of life when I return home tomorrow evening). Luckily it's finally closer to the shade I want and since I'm using ton of those purple/toner shampoos it's been taking out the ugly brassy orange shades and making it more blonde/silver!
I love the cottage so much! So many beautiful flowers/animals/sunsets ahh just absolutely love it here. I can go for a stroll and bask in the sunlight and beautiful plants without running into anyone, I just kinda love the quiet and peace here. I've been literally enjoying myself way to much and I'm a little sad to be coming home tomorrow(sadly I won't get to come here till fall at least).
I picked up this gorgeous floral maxi dress from Forever21 over a month ago and I seriously love it! It was seriously a steal at like $18 I believe! I thought the dress matched perfectly with the beautiful orangey flowers that are growing everywhere.