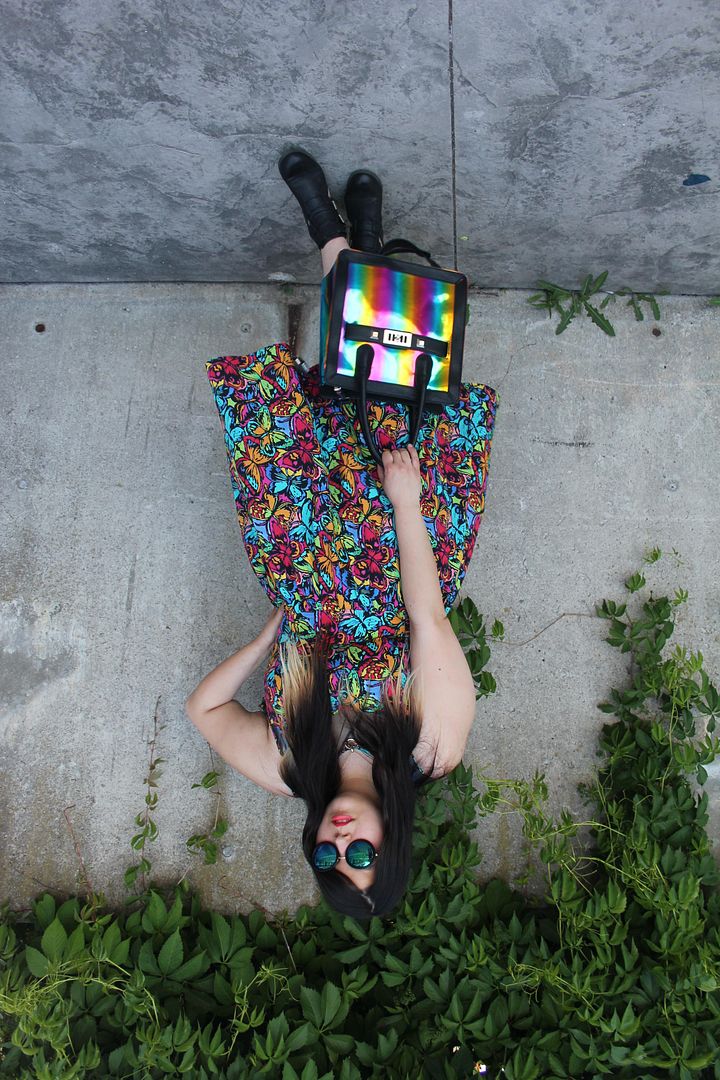 I seriously felt like a rainbow butterfly a few weekends ago when I found my old butterfly dress from ASOS in the back of my closet, paired it up with my new rainbow bag from Nastygal and threw on my fave Forever21 sunnies!
I'm in love with this dress! I think it's just so pretty, I love how flattering the dress shape is. I also really love the sweetheart shape along with the mesh at the top! Also this is pretty much my new go to purse, it's pretty big and holds all my typical weekend purse needs.
I'm so incredibly happy it's finally Summer! Happy World Pride & Summer Solstice everyone!!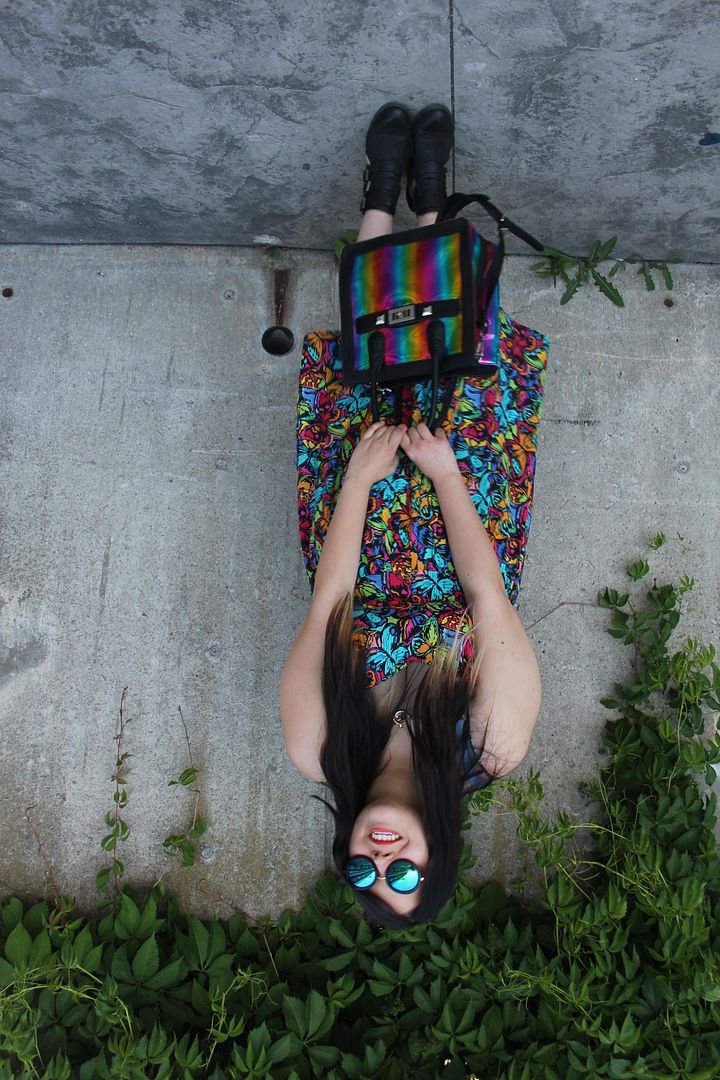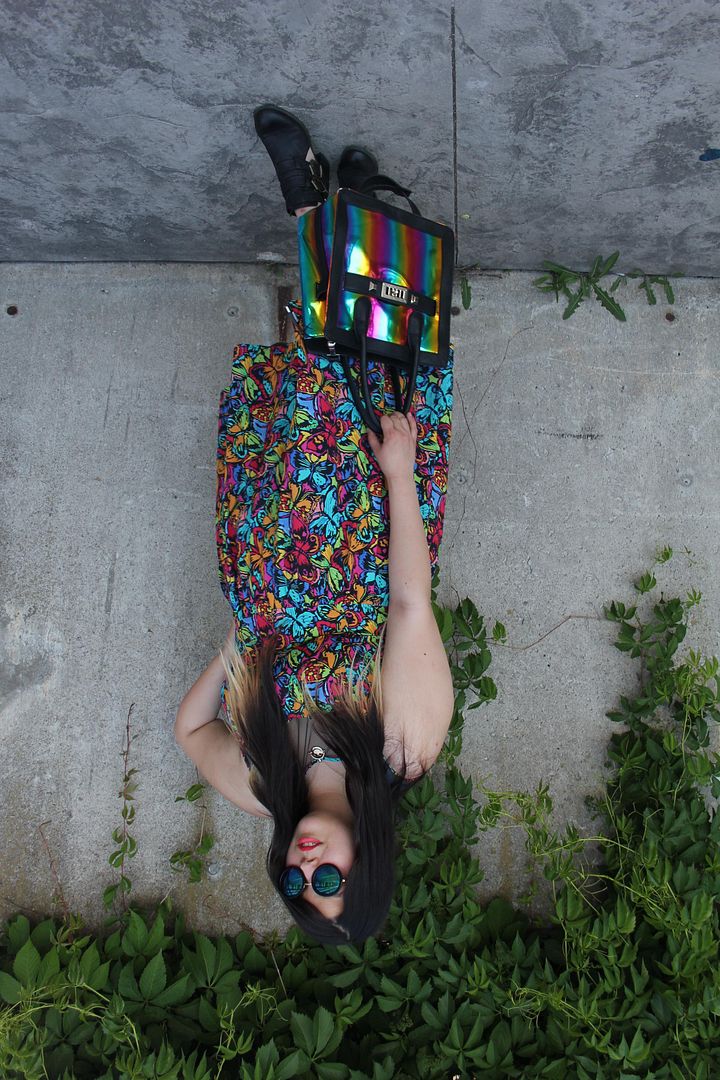 Butterfly Dress ASOS
Sunnies & Shoes Forever21
Rainbow Bag & Necklace Nastygal