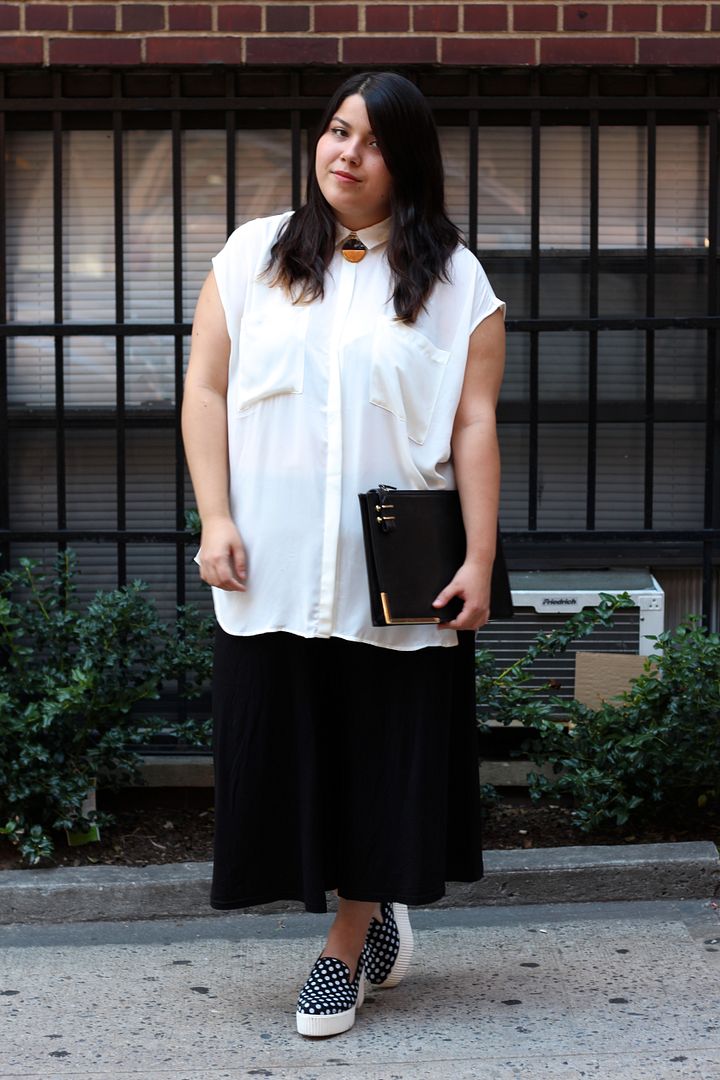 Sorry for my little hiatus, my blog got all messed up (some of you may have noticed if you tried to view it within the last week), and I hadn't wanted to post with it looking so awful. Everything's finally up and running and I have so many posts to share, starting with NYFW!
I spent the second day in nyc, doing a little bit of retail damage at
Hey Gorgeous
, since they were having a sample sale (ya'll know I can't stay away from those). I ended up coming home with so many gorgeous pieces from them, I can't wait to share them with you all!
Afterwards, I met up with my bae Sarah of
Curvily
and went to a
Zoya
event before we headed to the
Chromat
SS16 Momentum show!! I was seriously so stoked to be going to the show, you have no idea, I was literally screaming when I got an invite a few days before lol. Afterwards, Sarah and I grabbed some yummy Pad Thai close by before I needed to head home and knockout.
Day 2 of NYFW was ~*~AMAZEing~*~!!