This is a super late Twinsies post that I kinda forgot to post. Jess and I both wore our harem pants when we went to Chris' a few weeks ago when the weather was better.
We both had fun fur things but, I totally forgot to bring them.. t'was okay cause Chris had a sorta fuzzy furry hat that use to be his grandparents haha.
Jess has the best ombre coat, and I am now on a hunt for one like it.
I promise Jess and I will stop loafting and actually get cracking on all the things we planned instead of playing around with her kitty Minuet all day long, starting this weekend!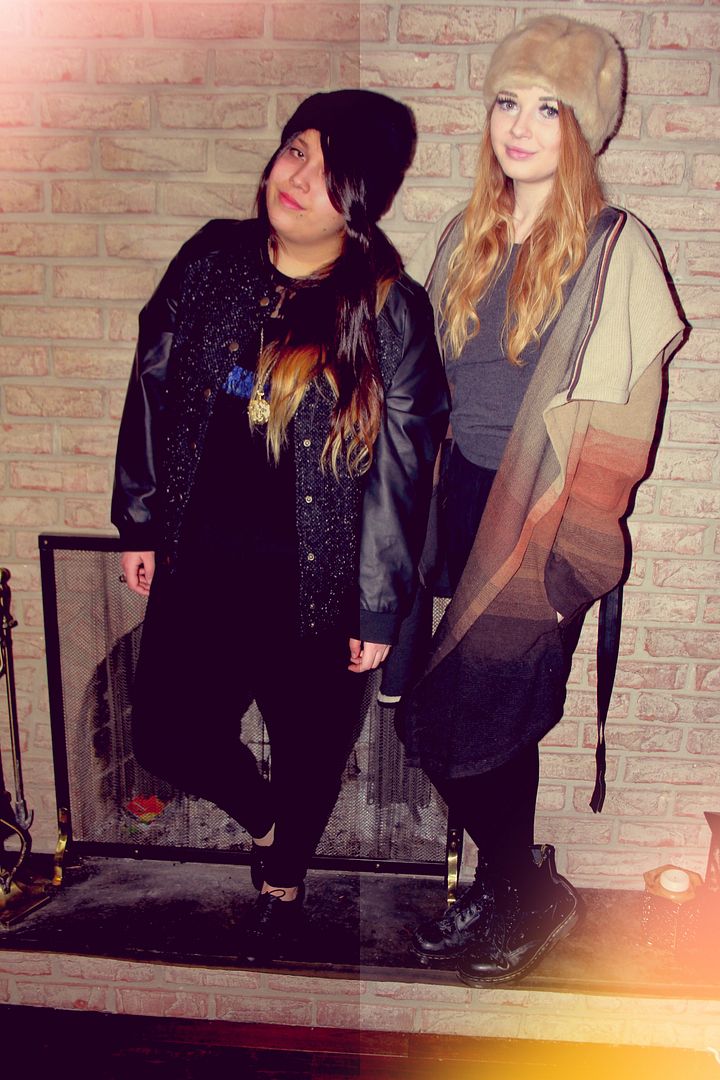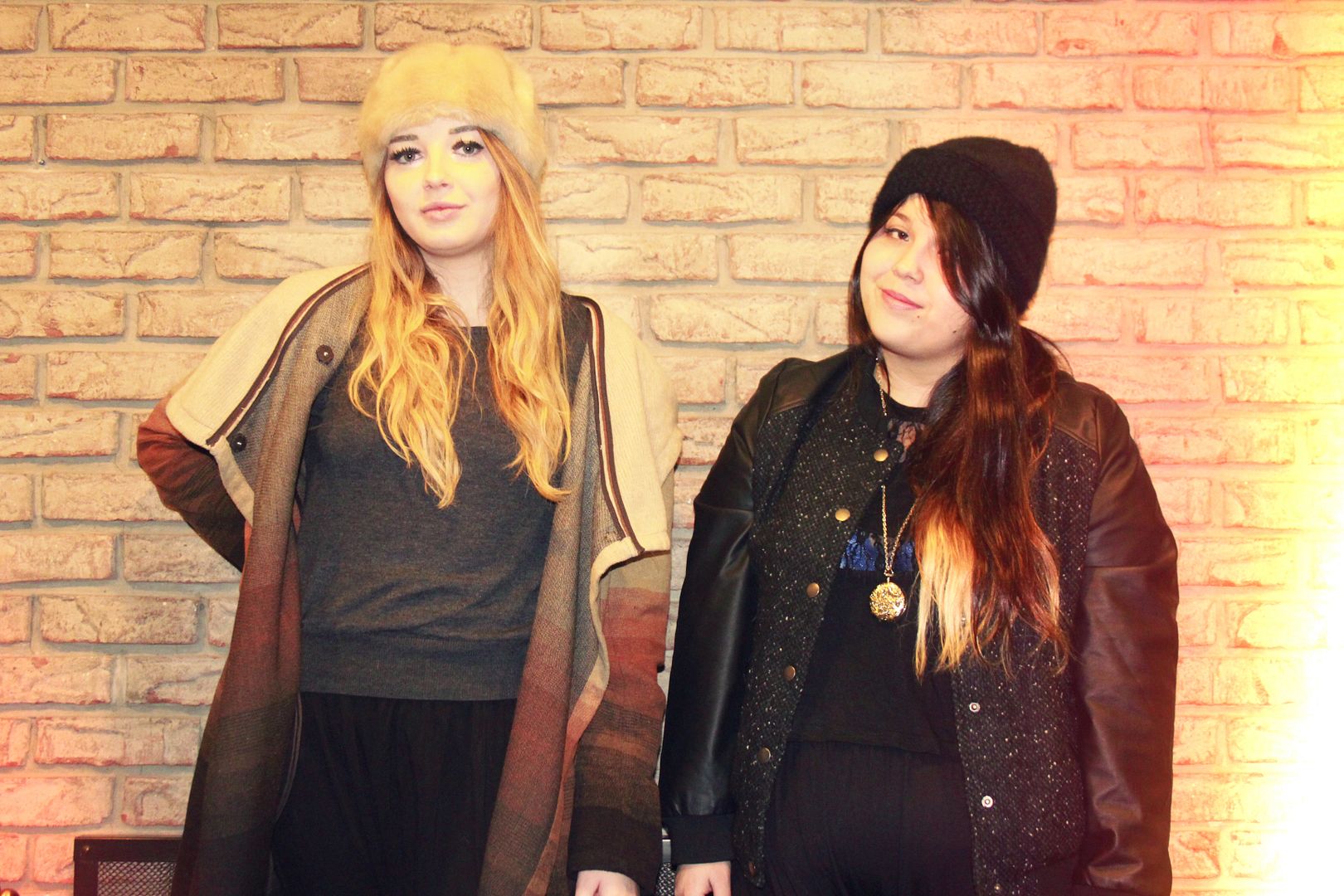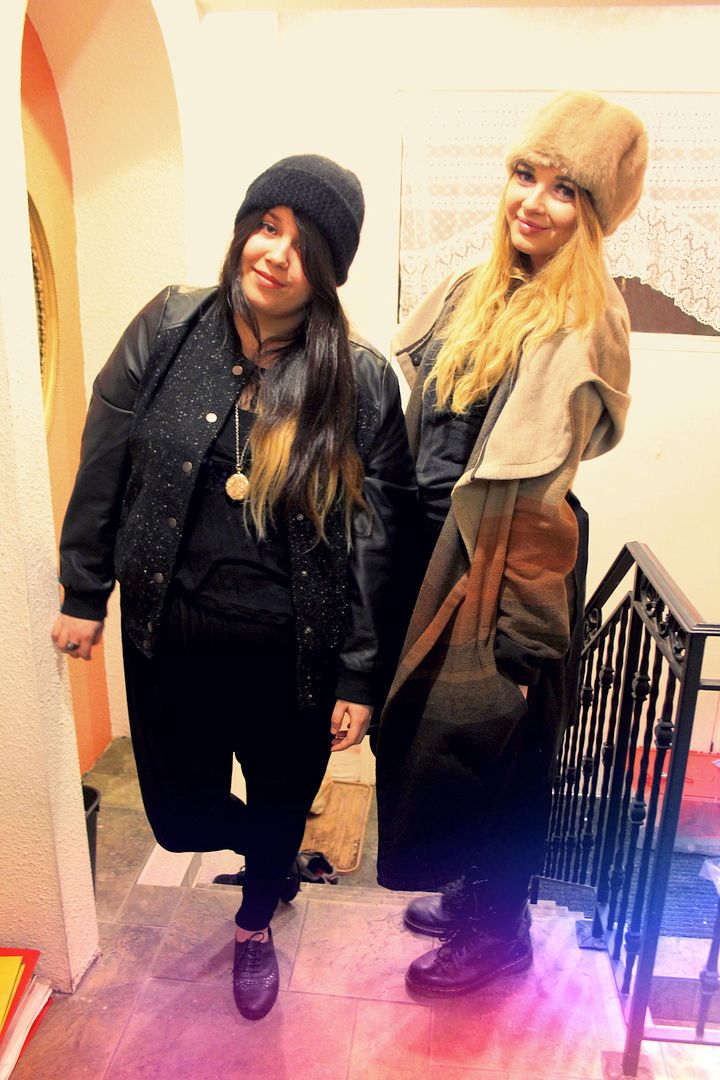 Harem Pants & Coat Forever21+
Brogues New Look
Lace Crop Top Urban Outfiters
Mood Ring Topshop
Necklace Thrift
Hat Chris' Grandparents