This past weekend was impeccably busy(which is funny seeing as I had been looking forward to my long and relaxing weekend); Valentine's Day, hanging out with friends, going shopping and celebrating Family Day, I had barely any time for sleep(I slept for a maximum of 4 hours every night). It's even funnier cause every night I would continuously pester myself to upload my photos from my camera and get started on my now 5 days late Valentine's Day post but instead decided to mindlessly peruse my favourite online stores, finish up the rest of Orange is the New Black, and play my newest addiction Hello Kitty Cafe!!!!!! Honestly i'd like to say I regret giving up my sleep for all of that but...... I totally don't, also I fully unlocked all the characters of Hello Kitty Cafe!!
Anyways, I actually have never really wrote about Jayson which is funny cause he's simply my life.
We celebrated our third Valentine's Day together on Friday and it was really fun and kinda unexpected haha. I had work and afterwards I met Jayson at the station to be surprised that he bought a matching outfit to my dress and cute flowers, we headed off downtown to Jack Astors(one of our fave restaurants) at the Yonge and Dundas location, where we had made reservations, we got there 10 minutes to and were told that we'd either have to wait half an hour for a table inside(which is really really ridiculous) or... have dinner outside on the patio, which normally would not have been an issue at all had it not been freezing cold and windy outside.
I won't lie, I was actually really peeved about a ton of things that day prior to going so I half kinda didn't even want to go to dinner anymore, and was sorta relieved that I hopefully wouldn't have to go... not the case cause Jayson really wanted Jacks.. so we sat on the patio outside in the cold which at first was not as bad as I had expected they had those outdoor heater lamps which were pretty warm, till about ten minutes later when it was legit freezing and we had to wear our coats.
Luckily dinner came extremely fast, but we couldn't end up finishing our food before it was cold and I was just a little too frustrated and wanted to leave. In total that dinner took 20 minutes!! Quickest dinner ever and definitely my highlight from that haha.
Afterwards, we headed down to my twins place! We hungout with her and Chris and Caro there for a bit before deciding to head home and spend time with our puppies, I also got the
Sweetie Pie
Lush Box as a prezzie because Jayson knows how much i've been totally in love with their bath bombs and now everything else they carry(i'm really becoming obsessed, haaalp).
It was so much fun and I actually had a really fantastic Valentine's and i'm so happy I got to spend it with my best friends and the love of my life!
What did you do for Valentine's Day? Did you wear any special Valentine's Day Outifit?
If so link me to it! I'd love to see!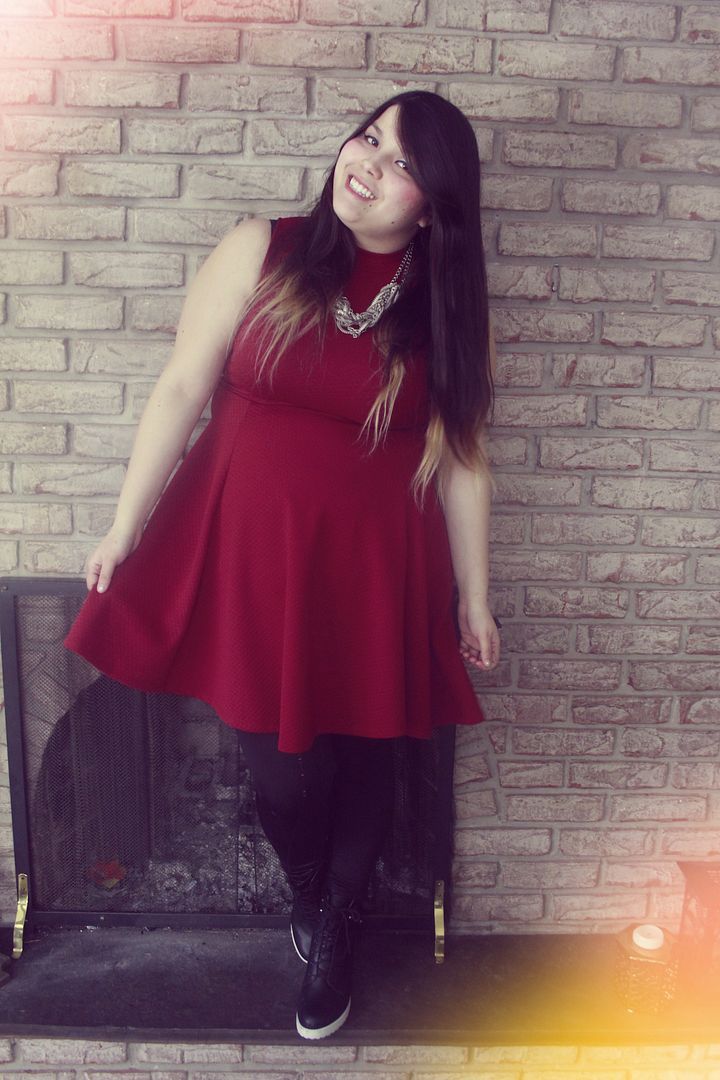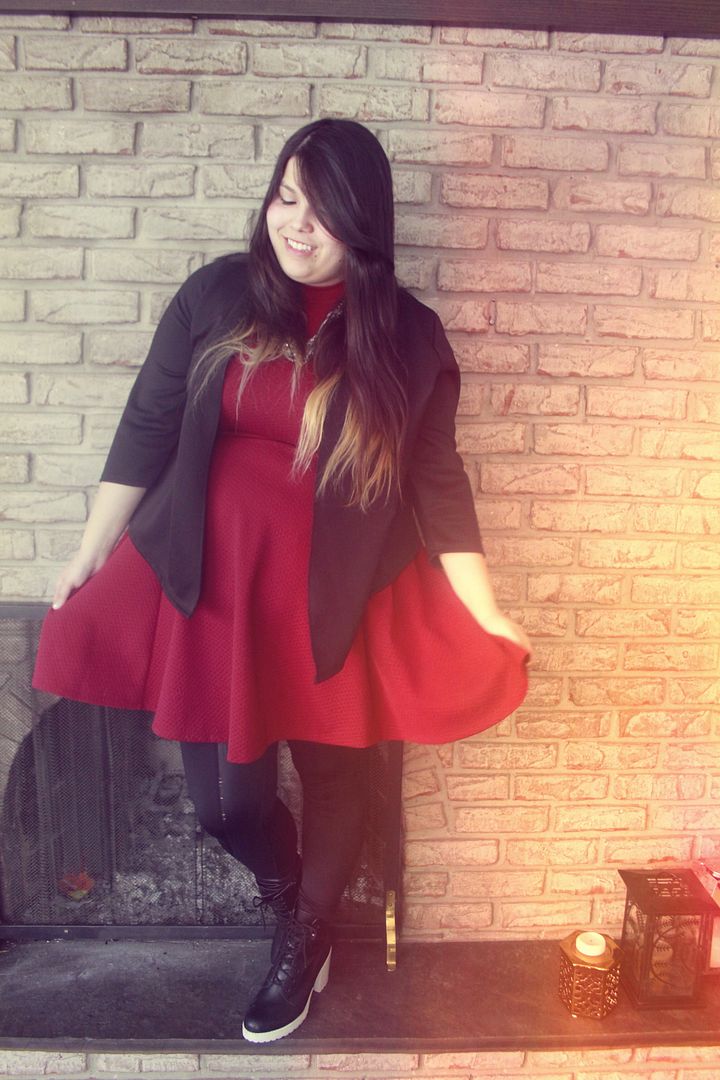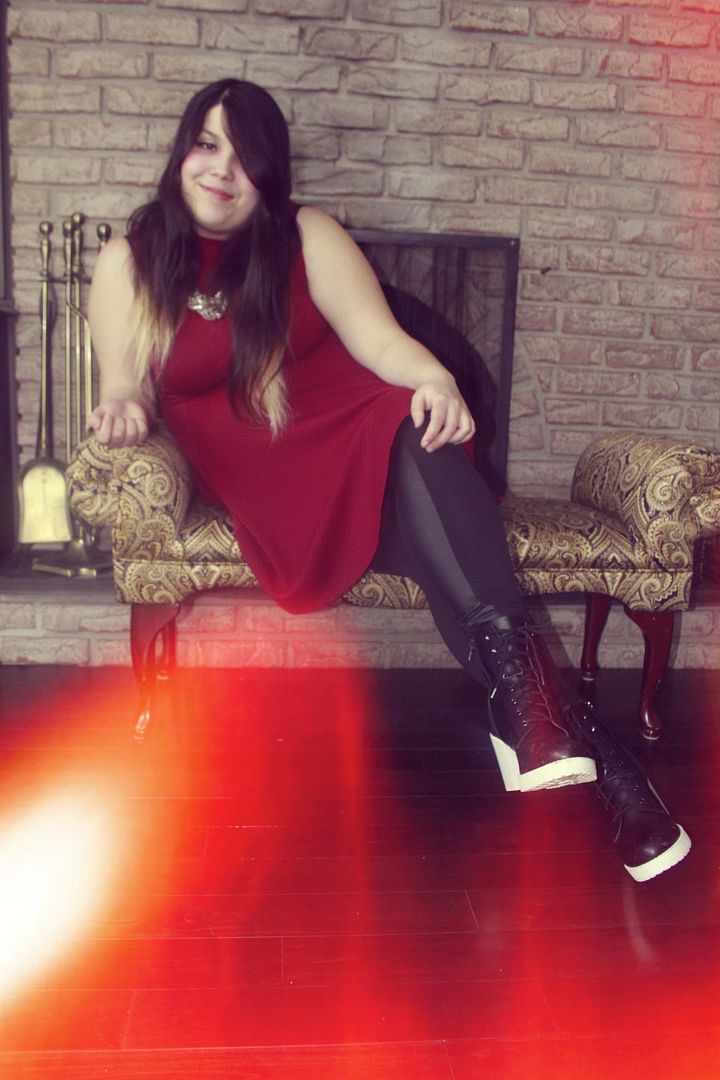 Dress Your Big Sister's Closet
Leggings and Blazer Forever21+
Necklace c/o Addition Elle
Shoes New Look
pitcher, loaded potato and my lil creep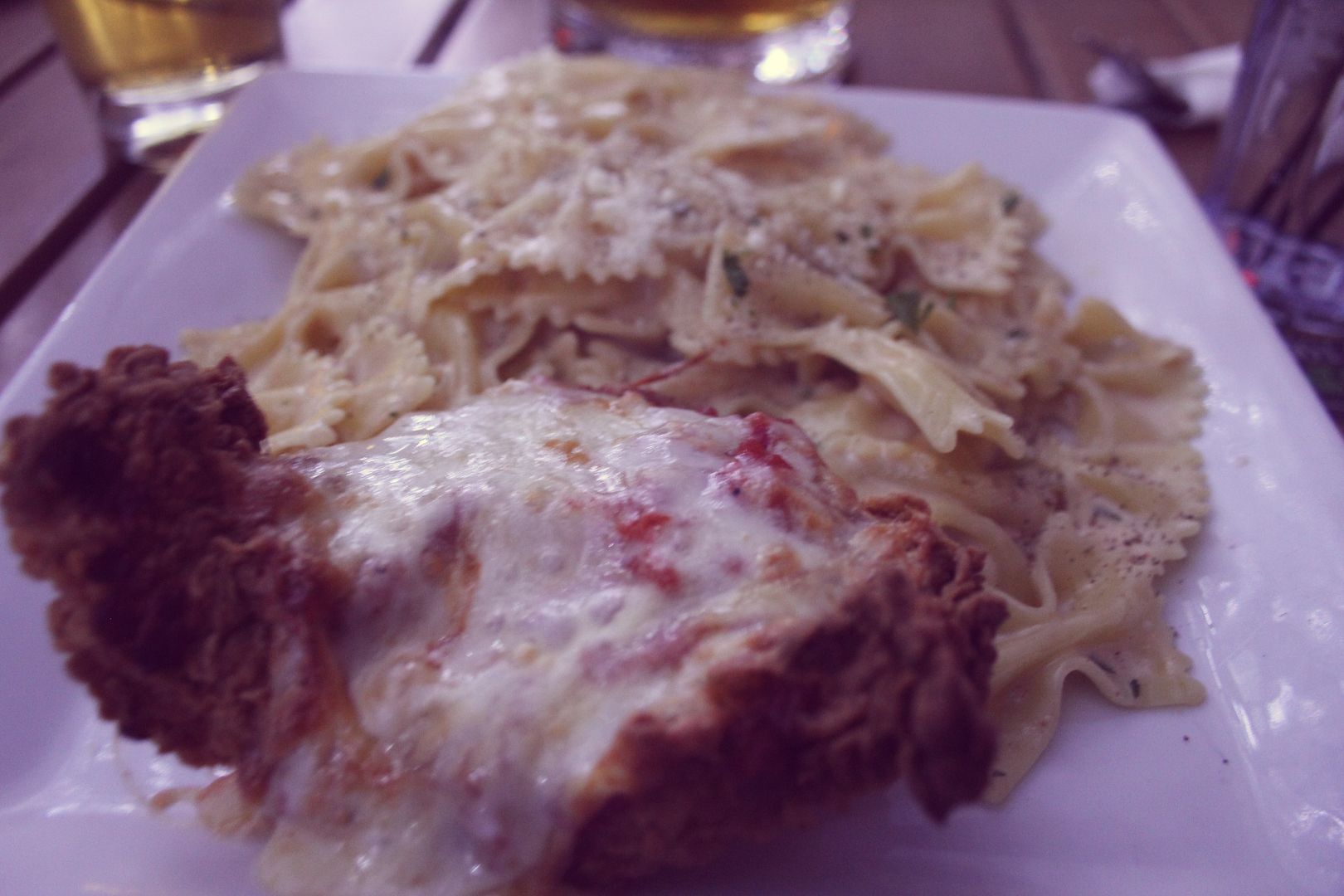 His Chicken Parmesan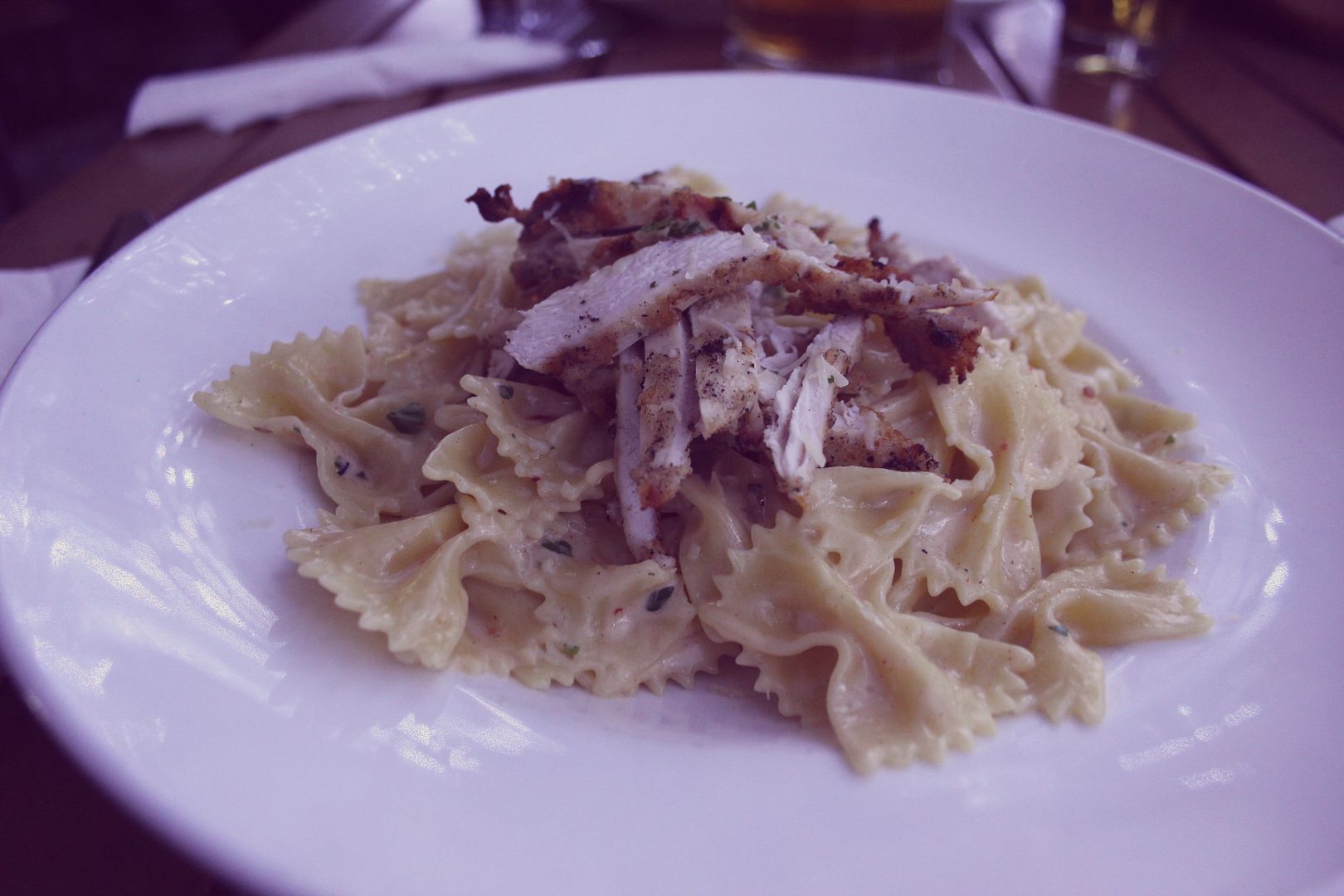 My Chicken Bowties so yummy!
xx