As I mentioned
previously
, I spent a good portion of the past few years working as a receptionist. I was never much for dressing appropriately back then and I'd like to think it was due to the lack of genuinely nice plus size work wear! I spent two weeks searching for nice professional work clothes prior to getting my first receptionist job and couldn't find one nice thing - that fit! I ended up wearing a mix of anything I wanted, which I definitely shouldn't have done.
Luckily, Dr. S (the first office I worked for) let me shoot a more work-appropriate outfit in the office after hours. I'm wearing head to toe
Suzy Shier+
! They have some amazing work pieces, I fell in love with this gorgeous lilac
blouse
($30) and paired it with a blazer, pants and cut out heels from
Suzy Shier!
I'm loving this office look! What do you think?
All feedback for Suzy Shier+ is welcome here,
plusfeedback@suzyshier.ca
!!!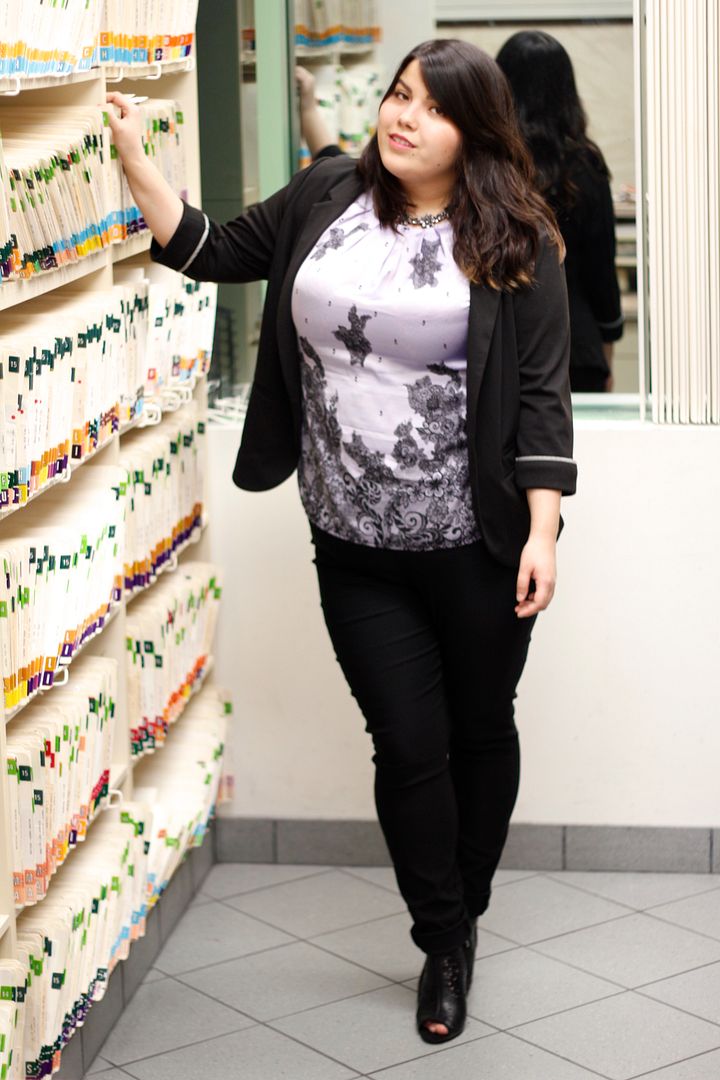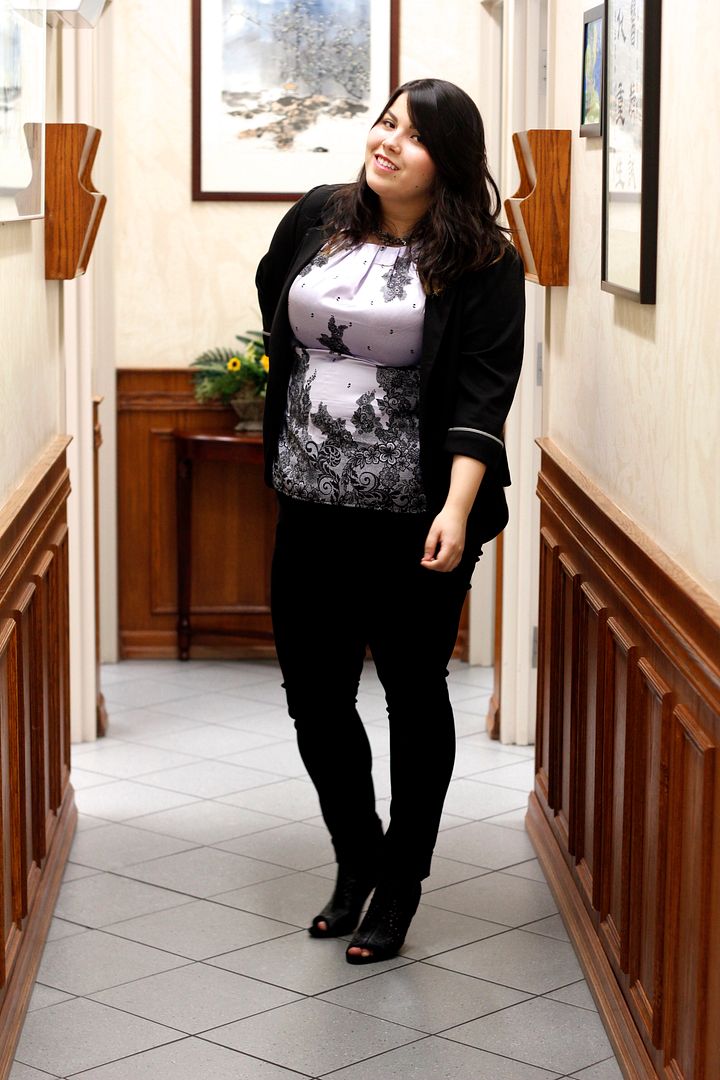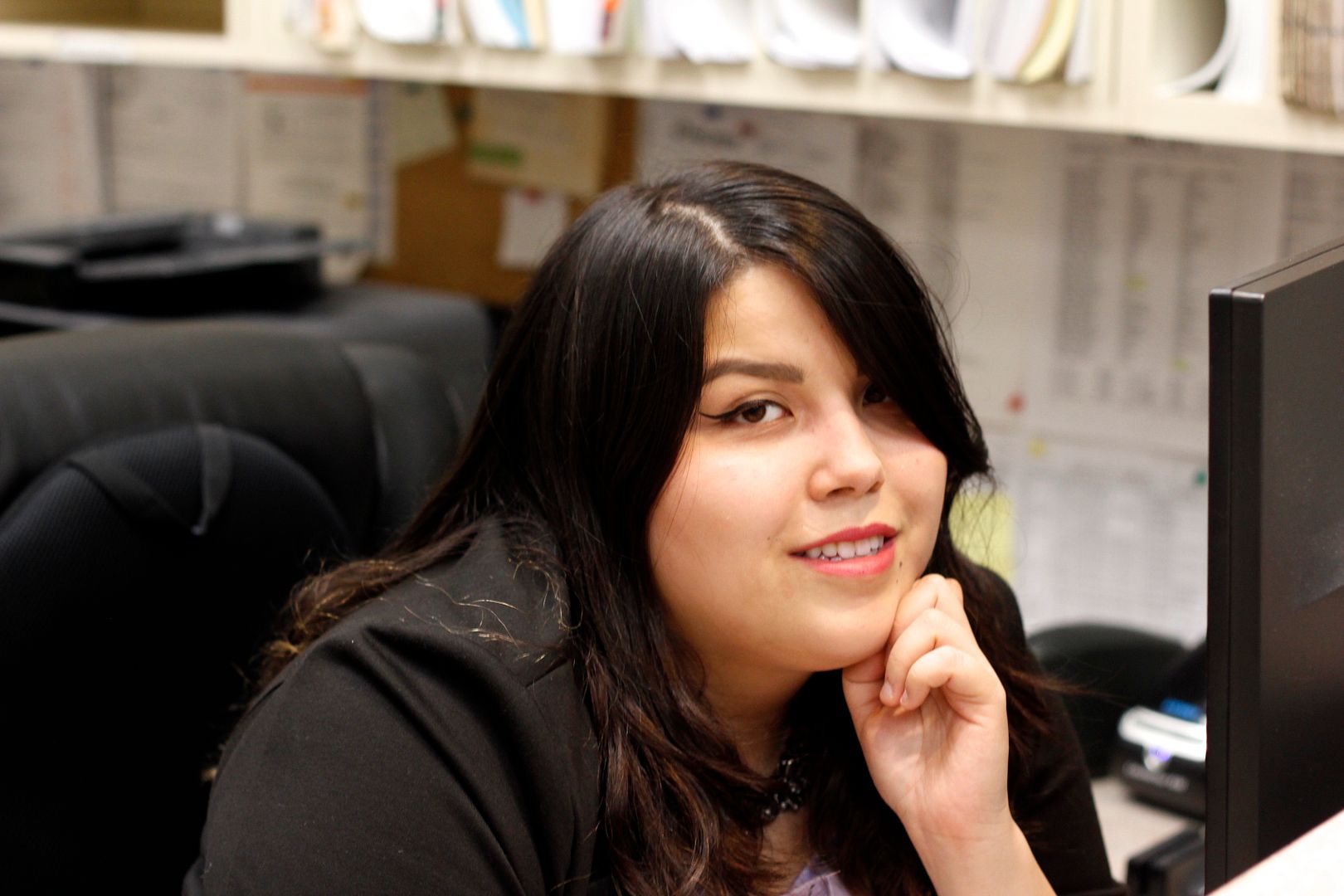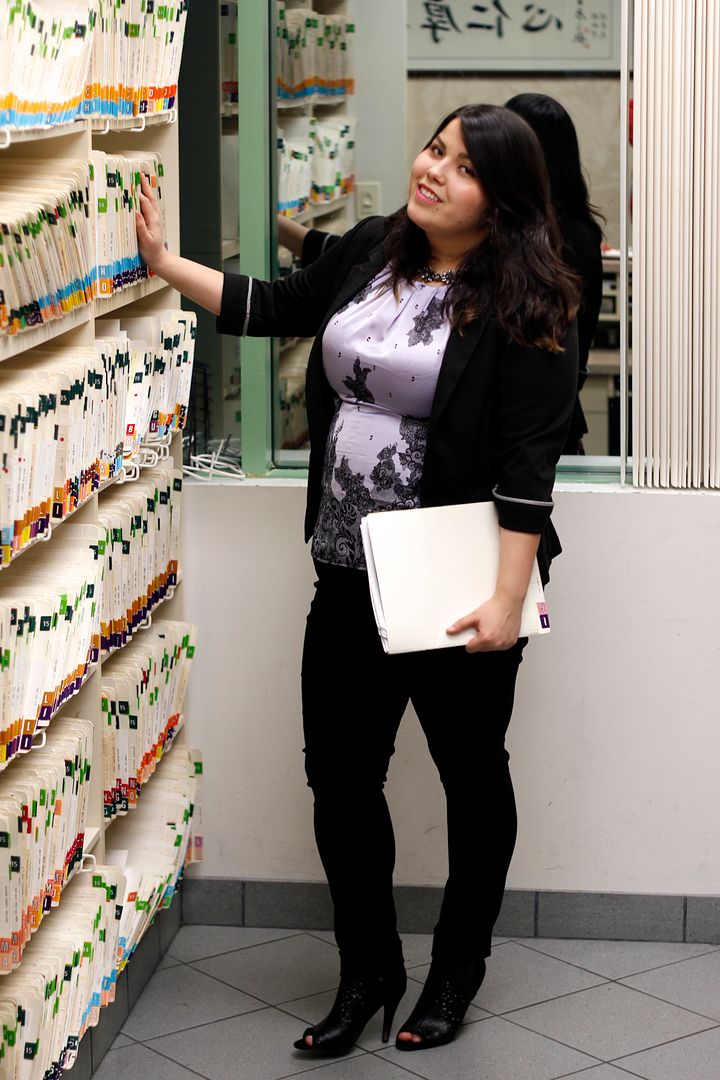 Blouse, Blazer, Pants and Shoes c/o Suzy Shier+/ Necklace H&M