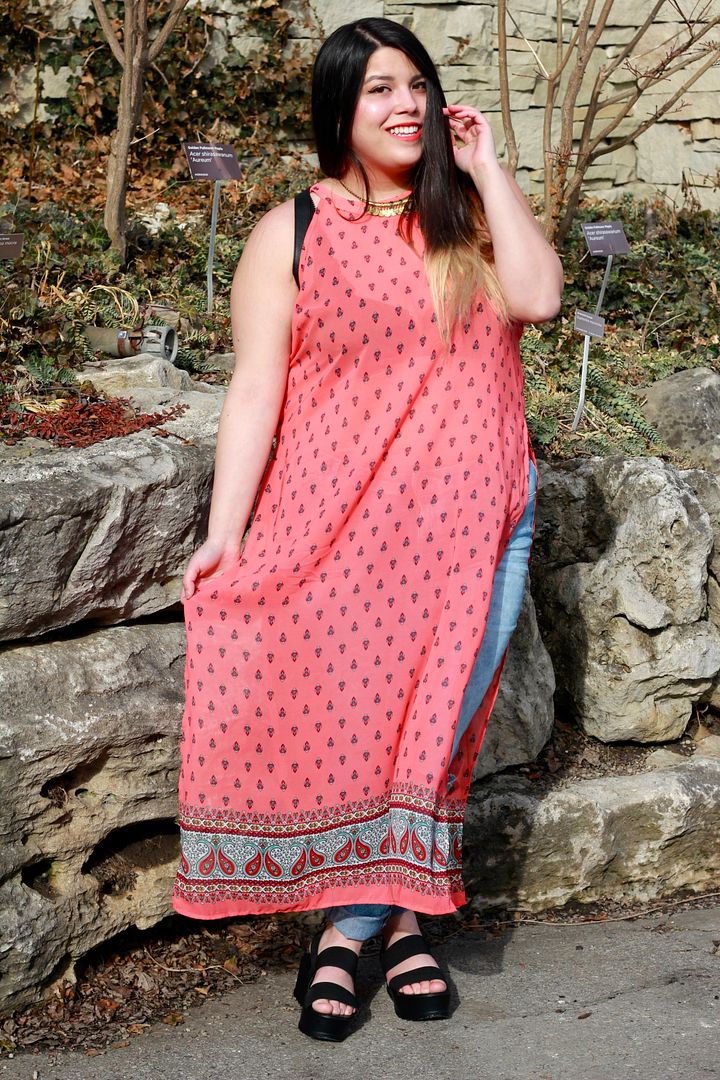 I wandered into Charlotte Russe for the first time when I was about 13, it was my first time visiting the states and I was stoked to go shopping with my aunt. I remember instantly being enamoured by all the jewellery, and I was pleasantly surprised at how inexpensive it was. My aunt and I ended up spending at least a good hour shopping and trying on clothes. Needless to say, my first visit to Charlotte Russe went extremely well.
Growing up, I found that fewer and fewer items could fit me. Don't get me wrong, Charlotte Russe has always been a stop on my states shopping trips but typically, I would stick with jewellery, shoes, and accessories. I did manage to pick up a few key pieces (remember a size on a tag does not mean it can't fit, always try things on!), including my absolute favourite pink peter pan collar shirt which I wore in
my first ever public post
!
You can bet I was stoked when Tanya from Charlotte Russe got in touch to ask if I'd like to be a part of the Plus launch! I instantly started imagining all the fun clothes they would inevitably have! The best part is, the price point!!! As you all know, I'm a huuuge deals/sales kinda gal. Don't get me wrong, I definitely splurge on amazing pieces but, I LOVE my steals!!! Charlotte Russe has always been a steals store for me, I mean c'mon they're currently having a jeans/shorts buy 1 get 1 for $10!
What are your thoughts on Charlotte Russe+? I know I have my eye on a few pieces! Anything you must have?