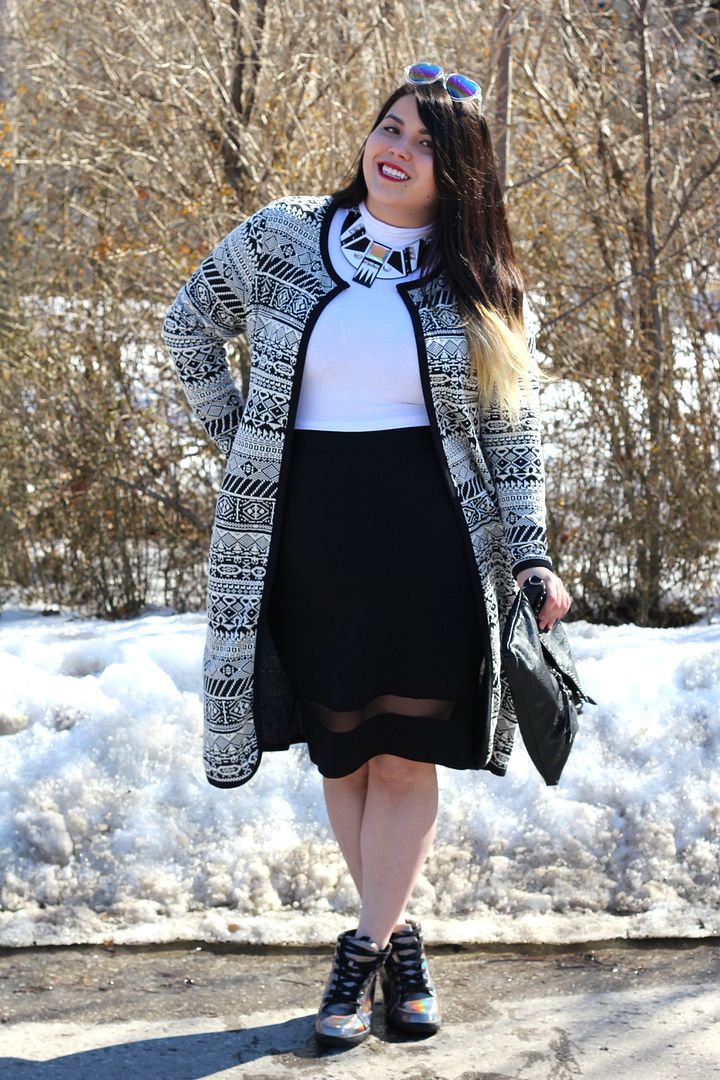 It's weird thinking back on the time I wouldn't allow myself to wear anything body conscious. I've definitely come a very long way since my teenage self-hate days. I remember believing my tummy was my worst feature and I refused to wear anything that would even slightly show it off. I was so brainwashed with society's fat stigma that I believed I would never be able to wear anything I wanted, let alone body con skirts or dresses until I "lost the weight".
Clearly, that never happened but instead what did happen was I realized that
I can wear anything I want!
It feels incredible to not just say that, but actually mean it. The girl you see now is so different from even 17-year-old Jessica. She would have never even considered rocking crop tops, fatkinis, short shorts or body con skirts. I don't even know who that girl is anymore, I can't even imagine who I would be if I was still her. My point is, for those of you who are still not 100% with yourselves, it's okay. As long as you try, and continue to work towards loving yourself
it will happen!
There's no way in hell I ever thought I would be
okay
with myself, let alone
love
myself but it happened, and I'm telling you it was the best thing to ever happen to me!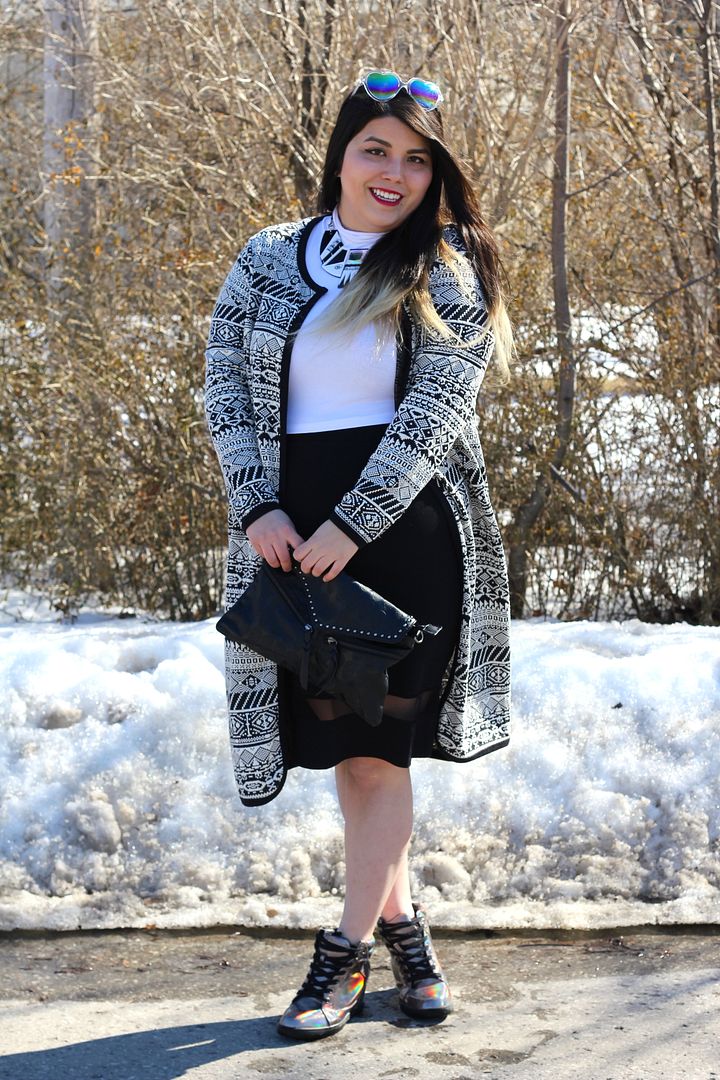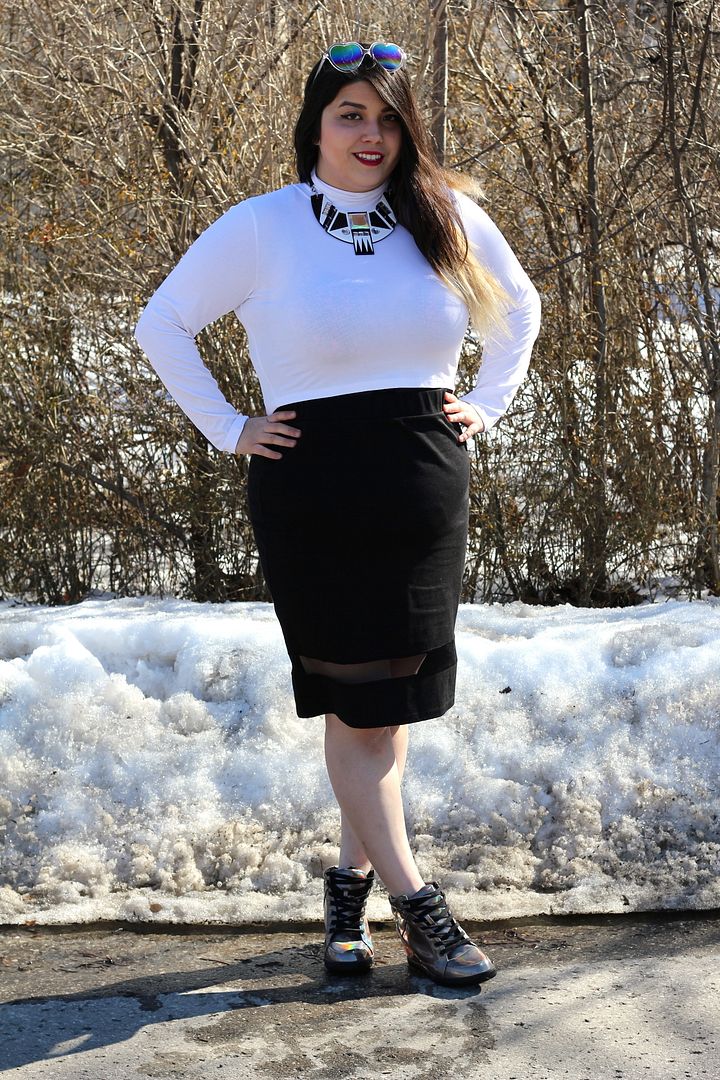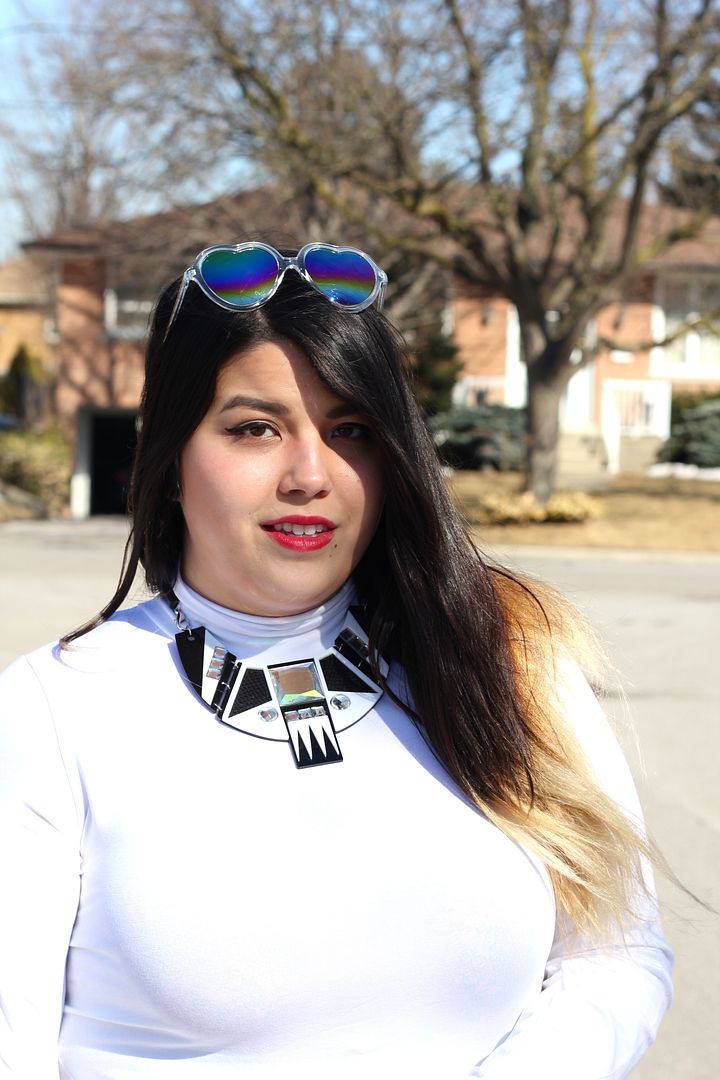 Top ASOS/ Aztec Cardigan and Mesh Skirt Junarose via Your Big Sister's Closet/ Bag Urban Outfitters/ Necklace New Look/ Sunnies c/o Charlotte Russe/ Shoes Shoe Dazzle