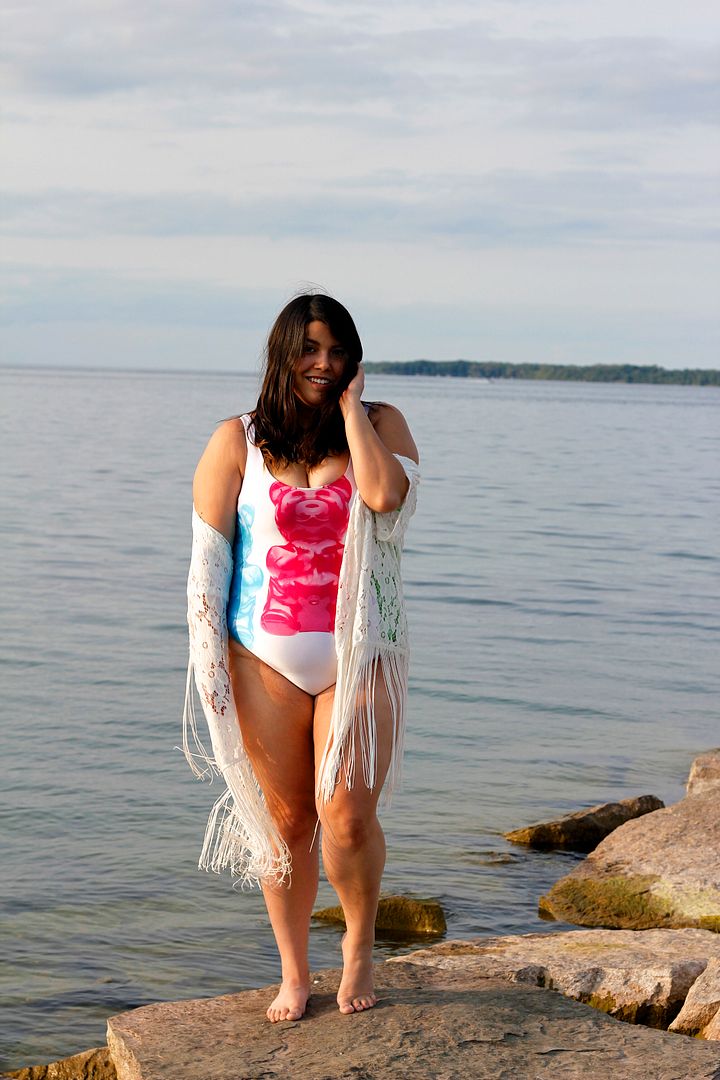 A couple weekends ago I had the chance to go up to my favourite place ever, Sibbald Point!! I love going there because a. it's the best campsite ever, b. the water is surprisingly really clean (we always spend majority of our day just swimming) and c. it's just super peaceful and relaxing.
My family went up for our annual Summer trip of bbq and swimmin', it was so much fun!
I wore my new
Gummy Bear Swimsuit
from
Love This Sunday
(check out my fries suit
here
) and literally felt like a cute squishy gummy bear in it. My bb cousins were especially all over this suit, they were totally in love! They were livid when I told them they wouldn't be able to get one. I'm honestly in love with this suit, I think
Love This Sunday
has the cutest one pieces and I'm so happy they carry xs -3x. I've got my eyes on
this
adorable jelly bean one piece next!