The weather has been really rainy and murky this past week, which has resulted in tiresome trips outside (aka my dad refusing to leave the apartment). Today was different, I'm assuming he realized we can't stay holed up in the apartment any longer. We ventured to Mong Kok once the rain stopped this morning. As soon as we arrived it started pouring so, we quickly ran into Langham Place, a giant mall with one of my new fave stores, Monki (I wish they'd come to Canada *insert praying hands emoji*). After spending a decent amount of time browsing and shopping, we decided to get something to eat.
We all agreed on getting some Thai food and ended up at Sala Thai on the 8th floor of Langham Place. Two things I really loved about this place were 1. the menus (I loved the cute newspaper menus)!!! and 2. the mason jars all the drinks came in! I love Thai food and I've eaten at quite a few different Thai restaurants back home, I have never encountered these delicious drinks we tried; Roselle Flower Drink, Lemongrass Honey Ginger Tea, Lychee, and Tea (although it didn't look or taste like any tea we've encountered). We all we're craving noodles and decided to get a few appetizers to split amongst us. Everything came pretty quickly and overall it was really good! It ended up being about $75 Canadian and we got 4 appetizers, 4 drinks, and 4 noodles, pretty decent if you ask me! Overall, I'd definitely come back and grab some noodles!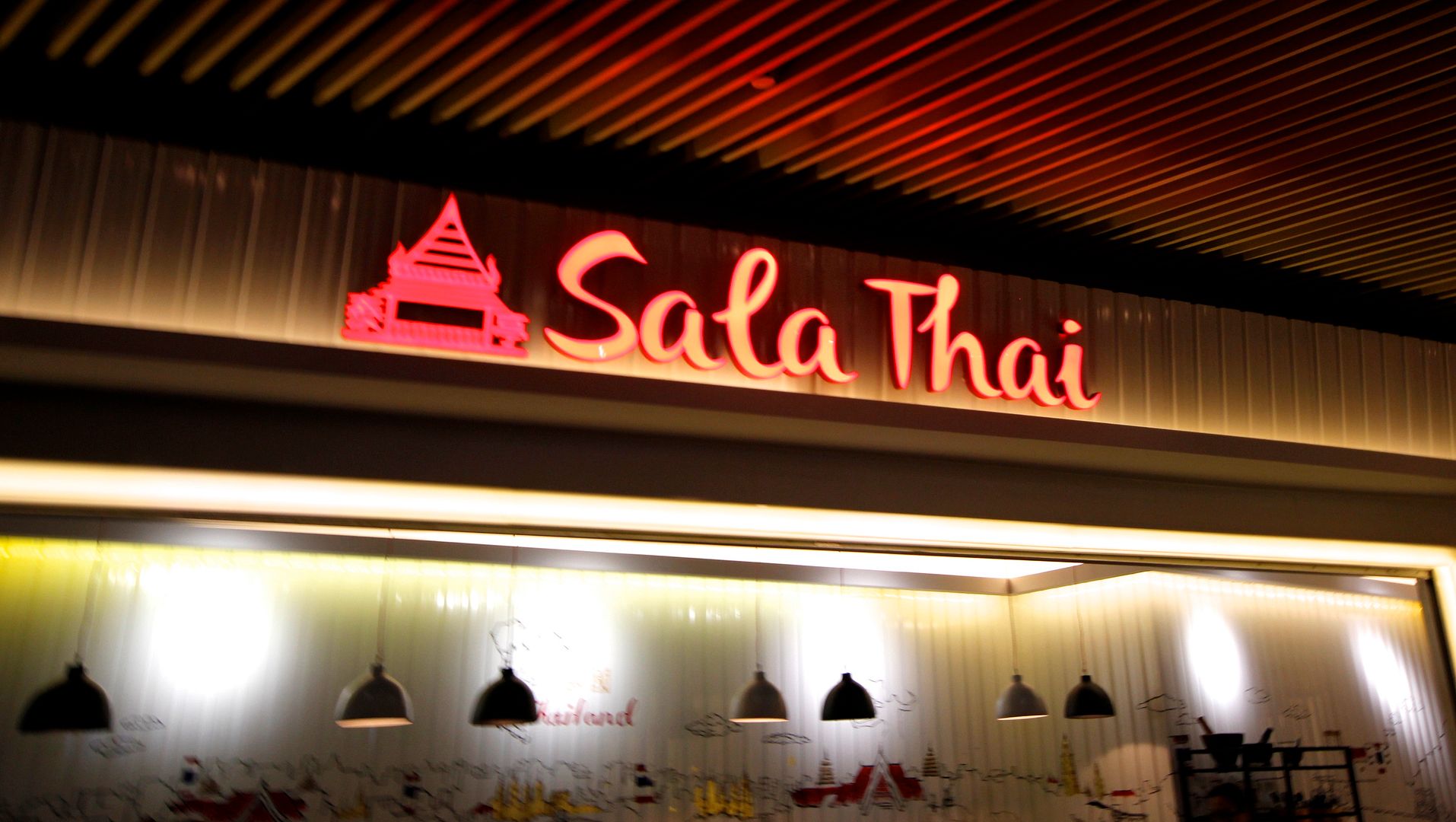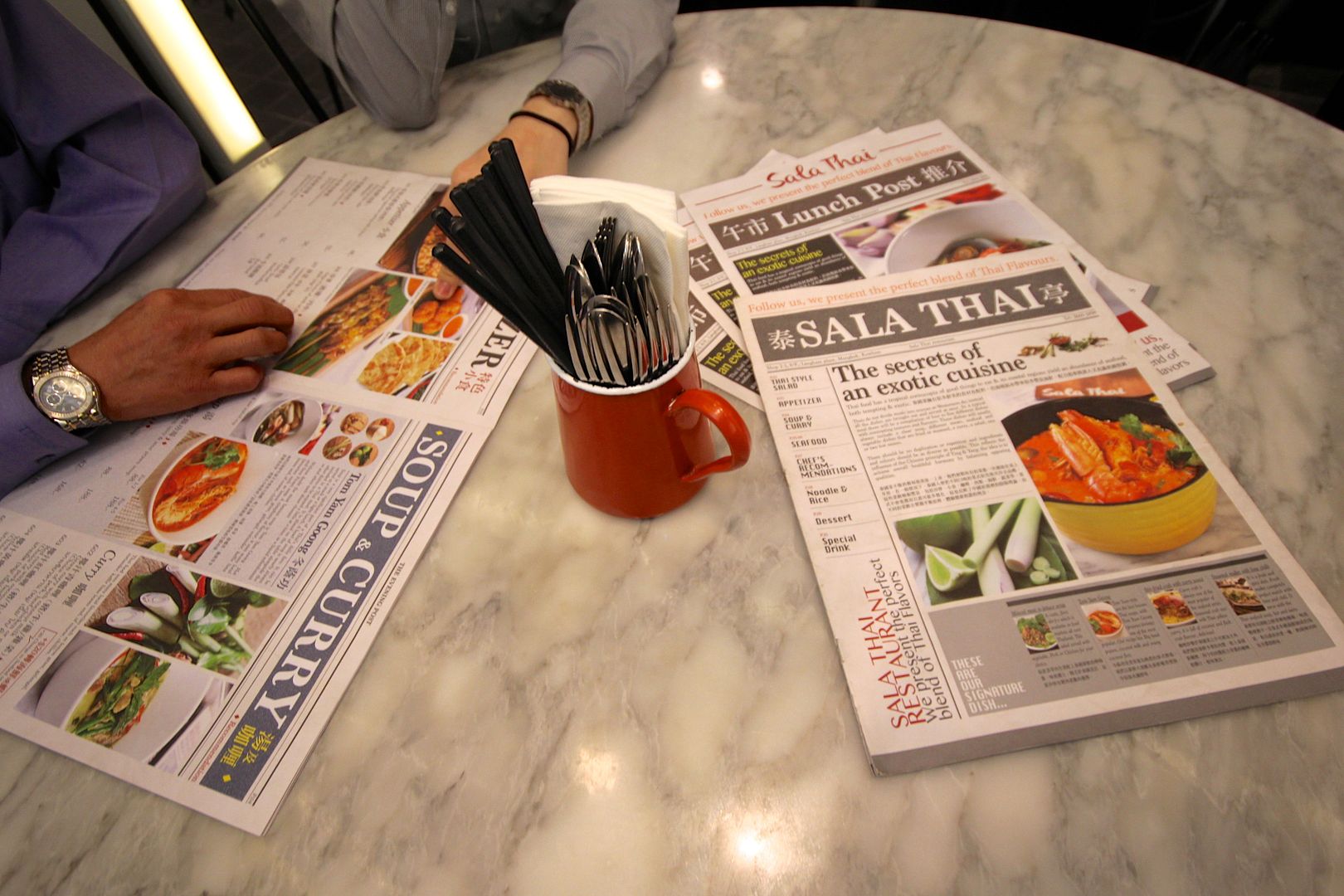 The cute newspaper menus!!!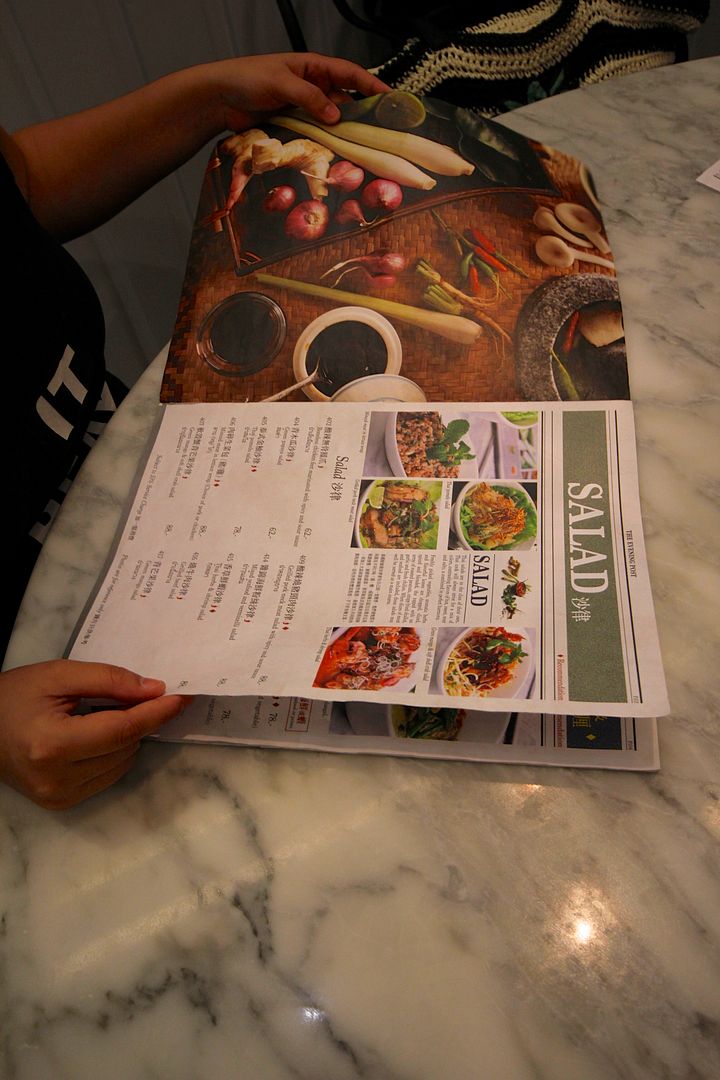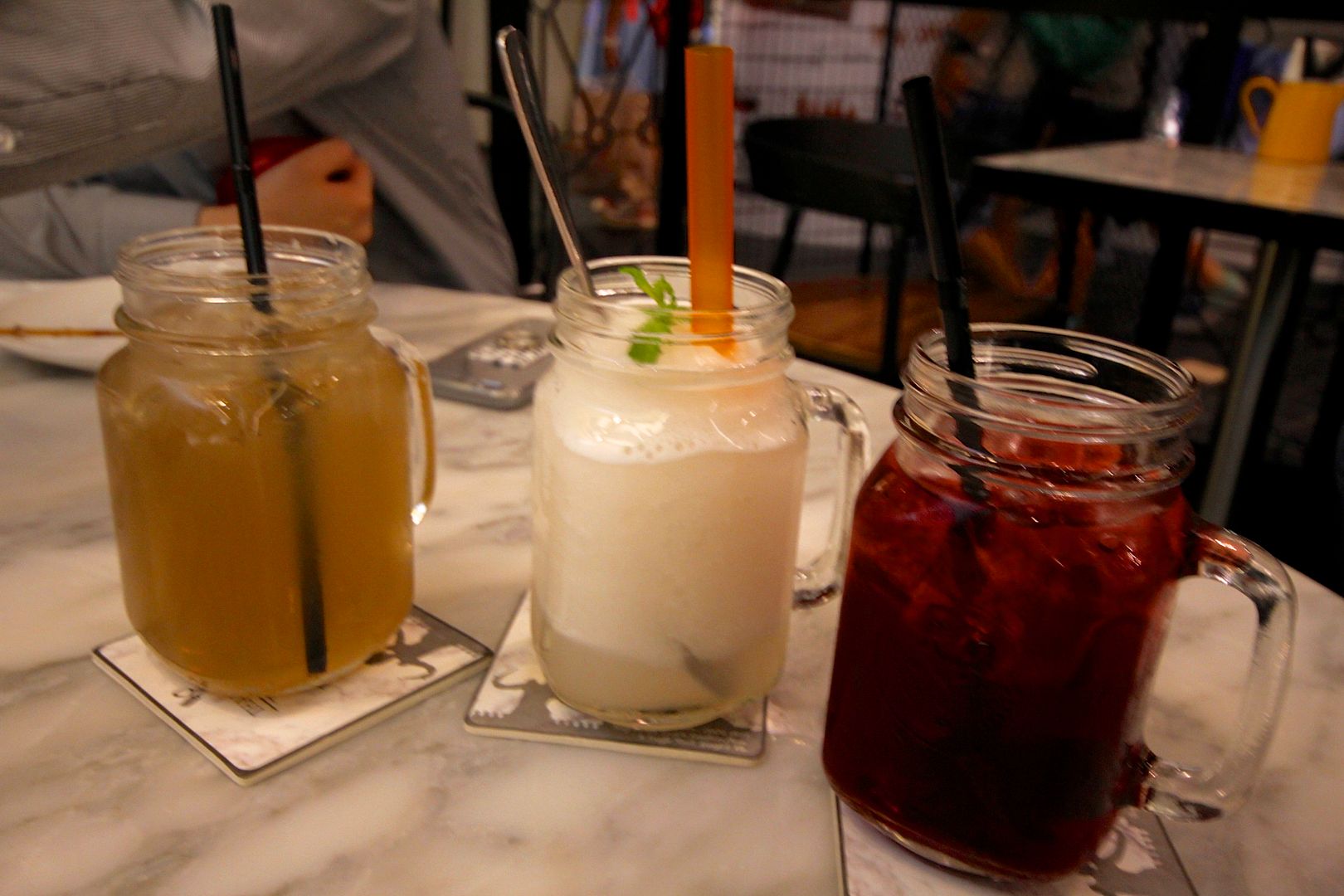 Lemongrass Ginger Honey, Lychee and Roselle Flower Drink!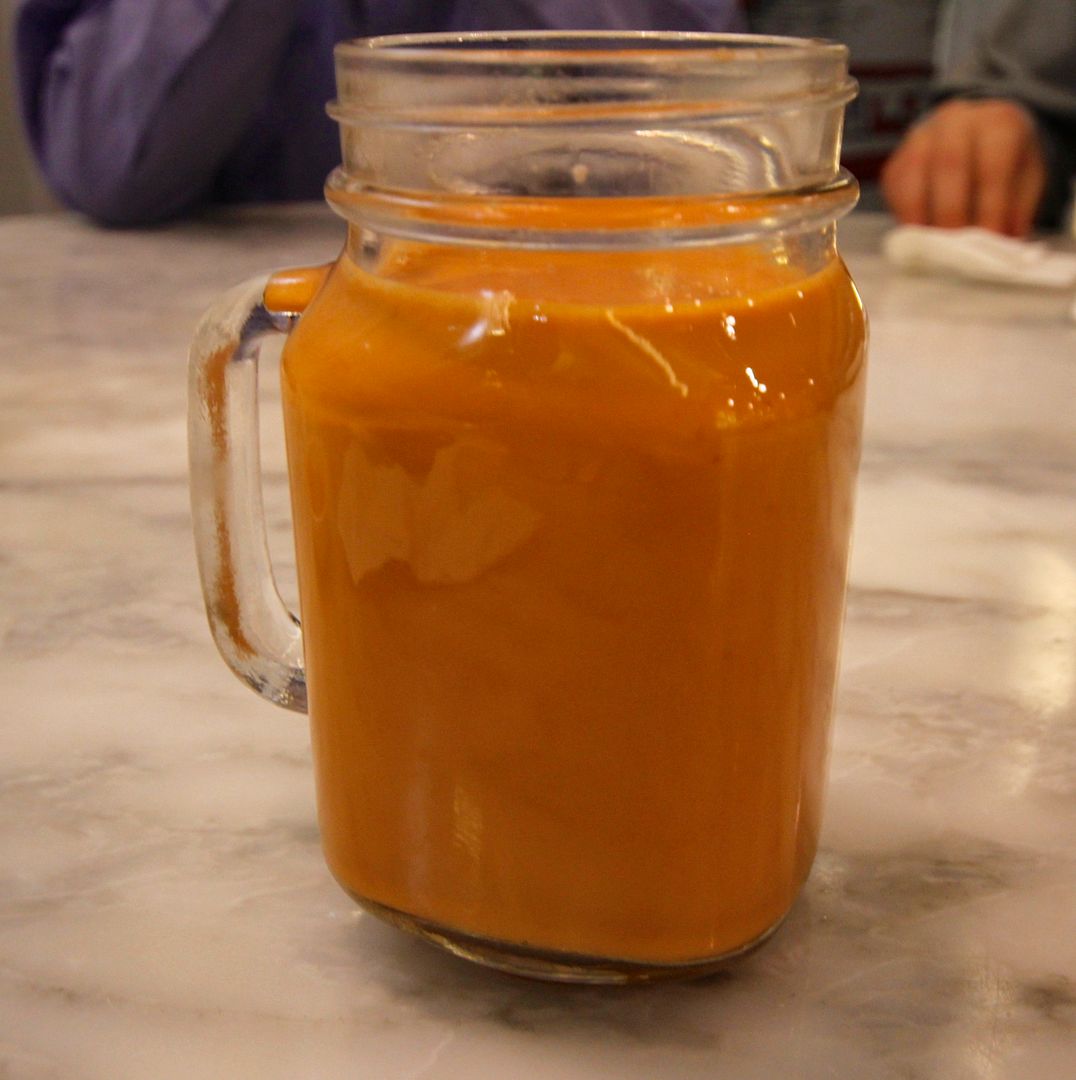 The tea that literally looked like carrot juice and tasted nothing like a tea we've tried before but, it was amaaazing!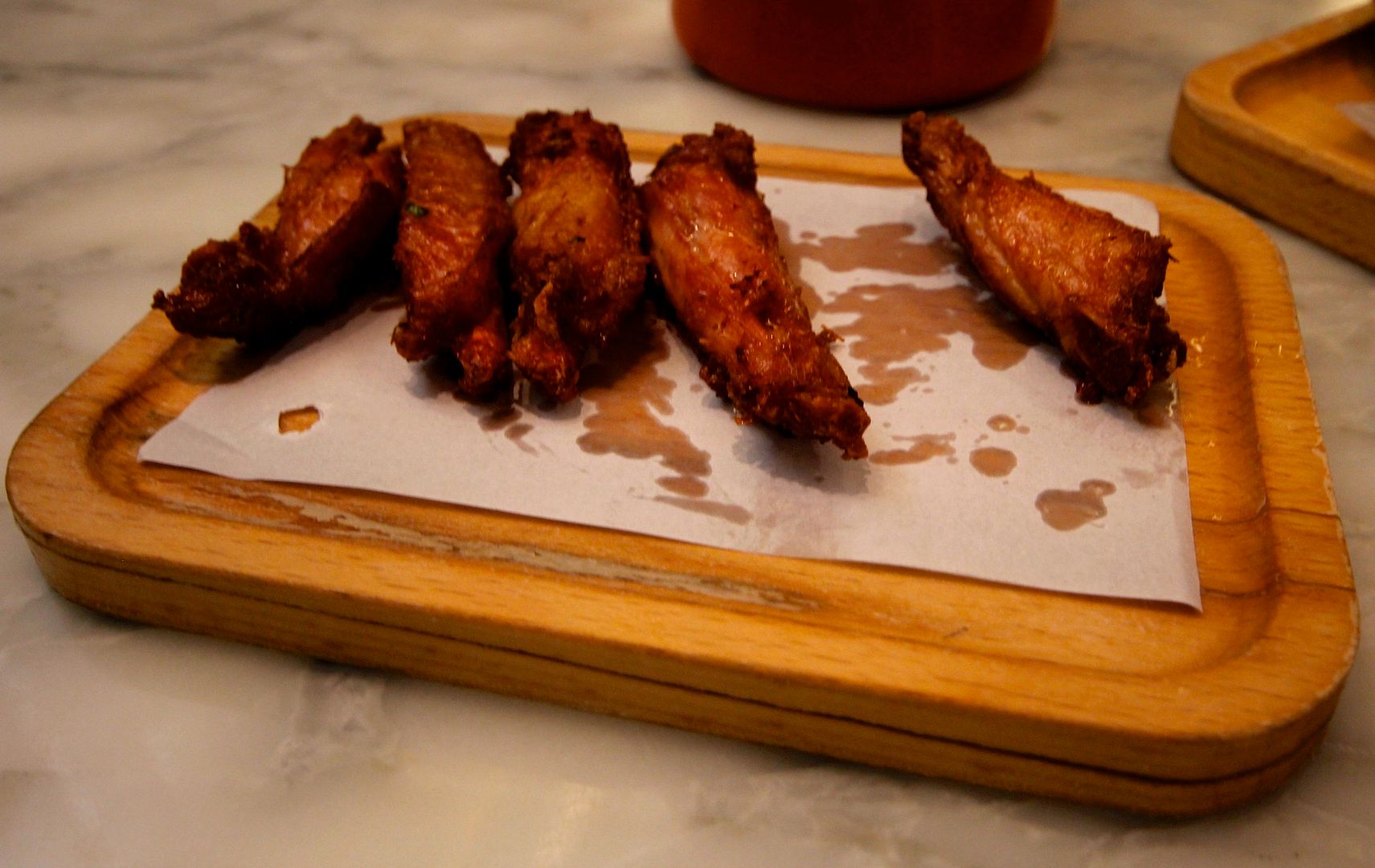 Chicken wangz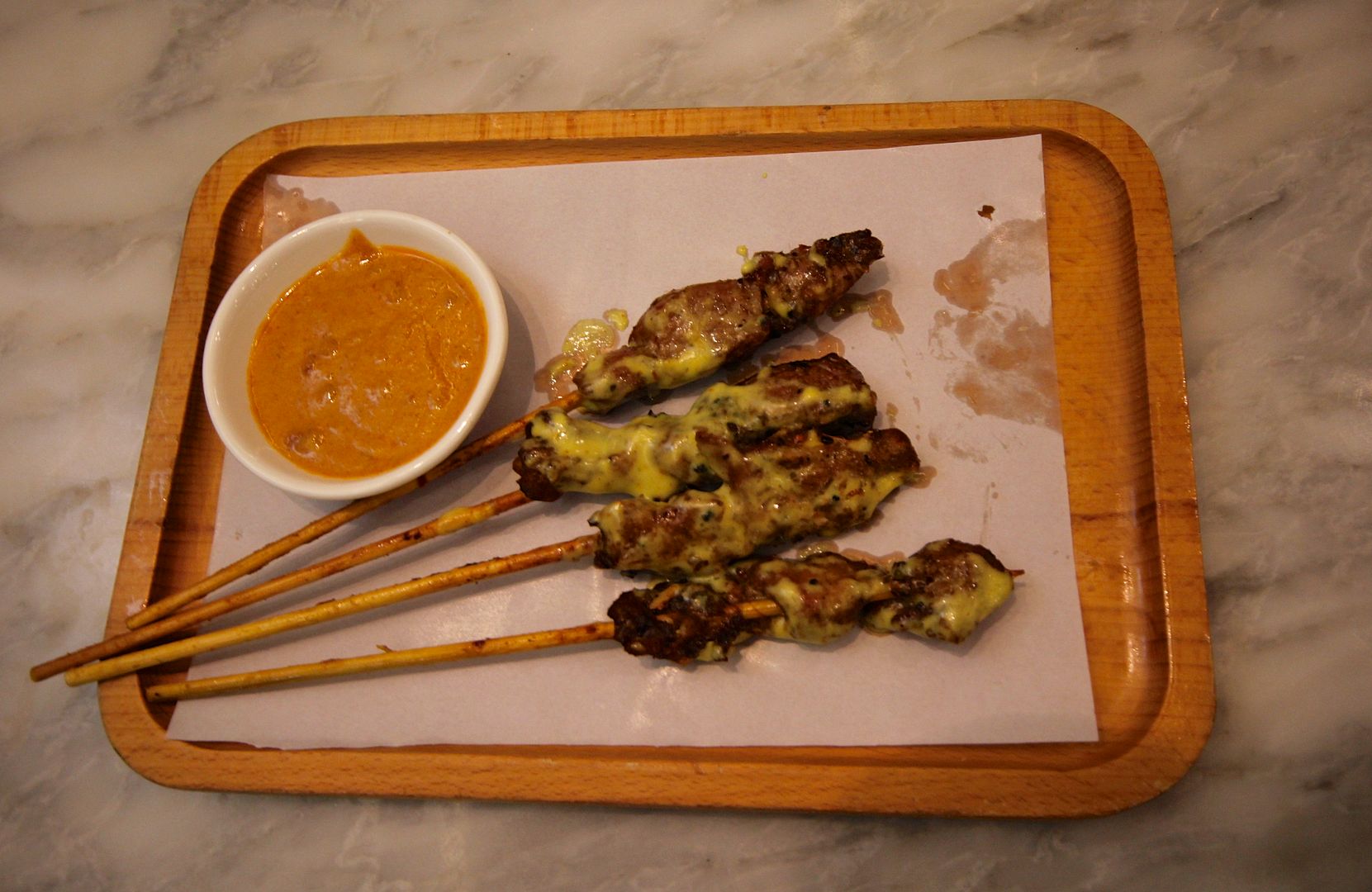 Satay Skewers!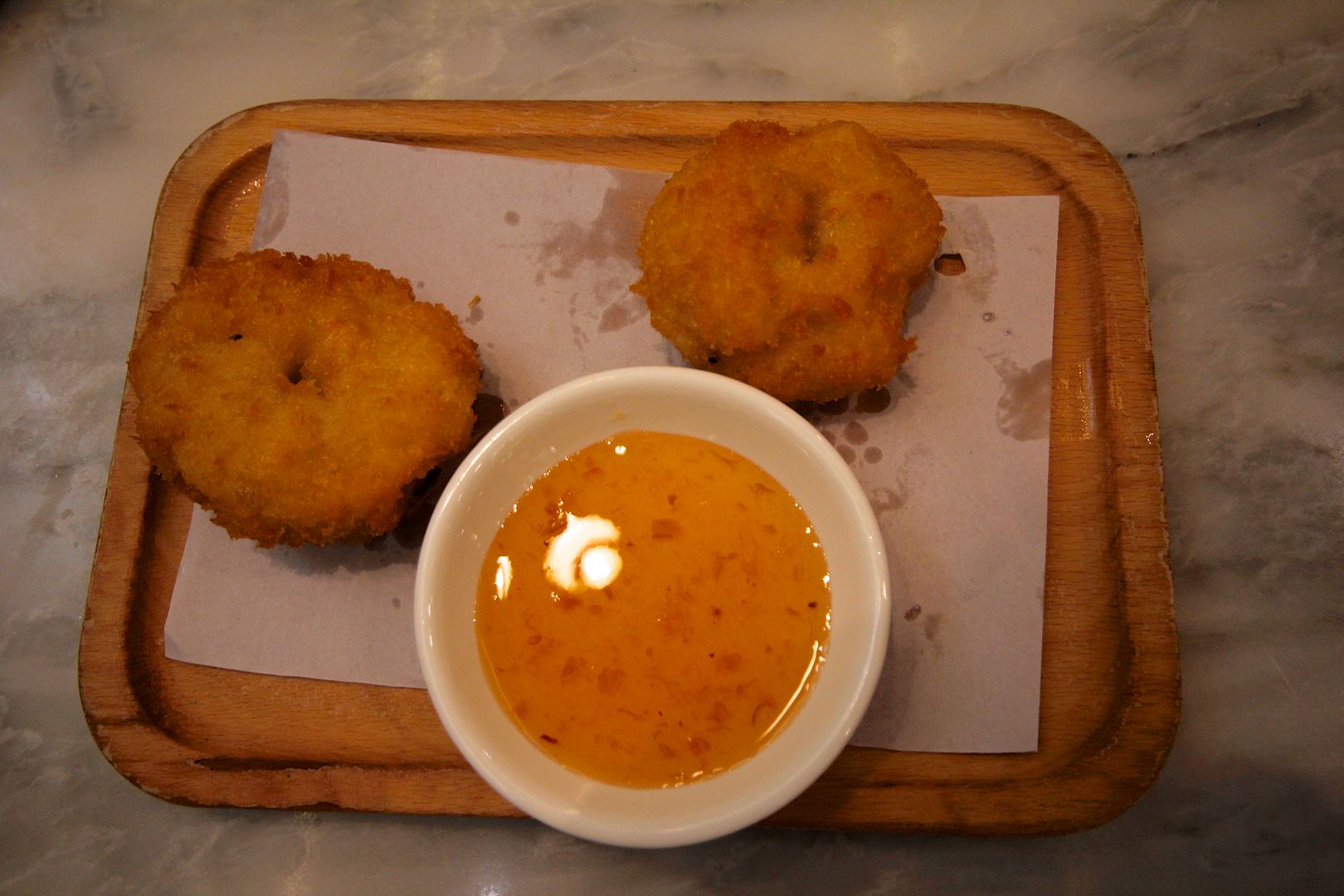 Deep Fried Prawn Cake
Jayson got the beef noodles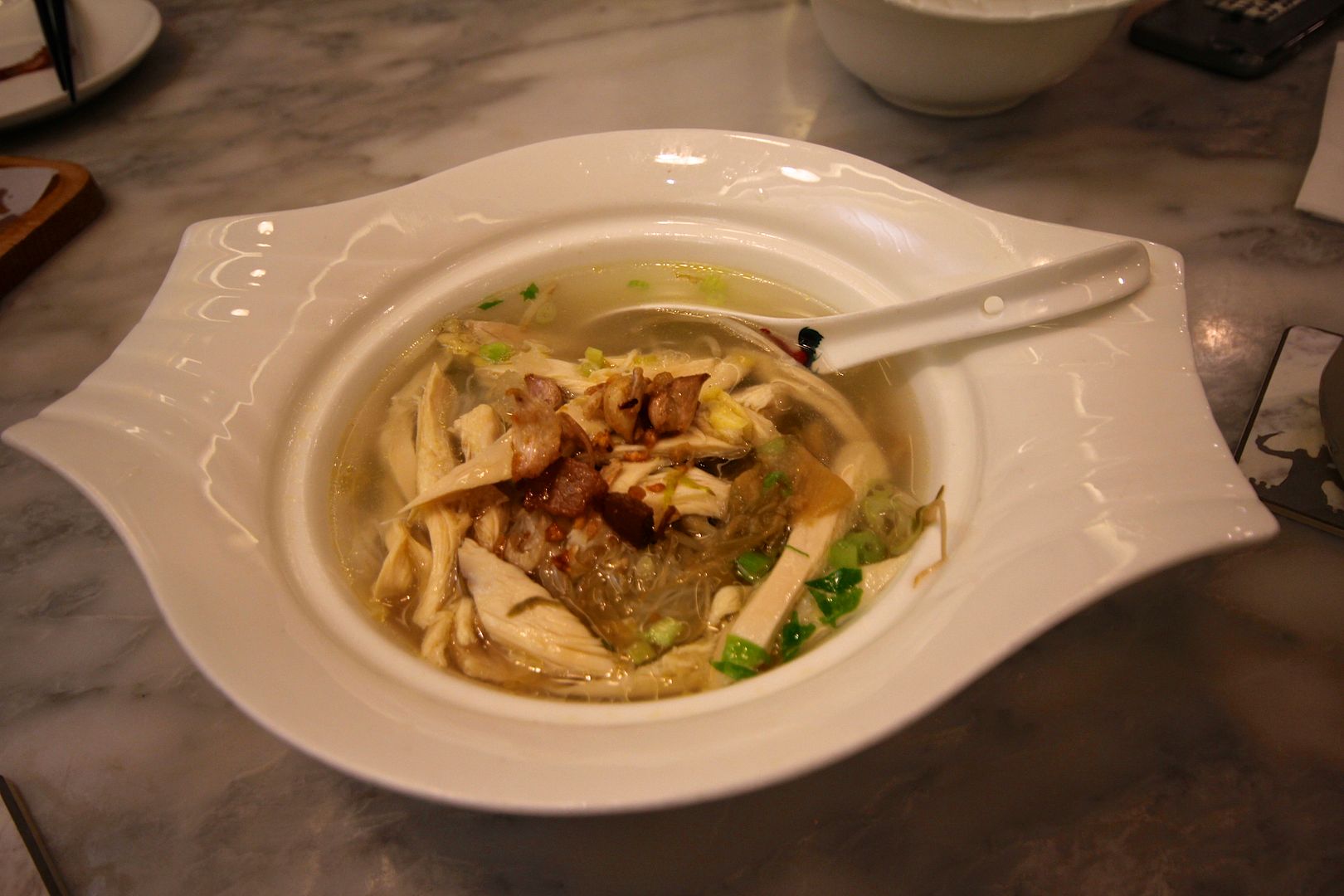 My dad and brother both got chicken noodles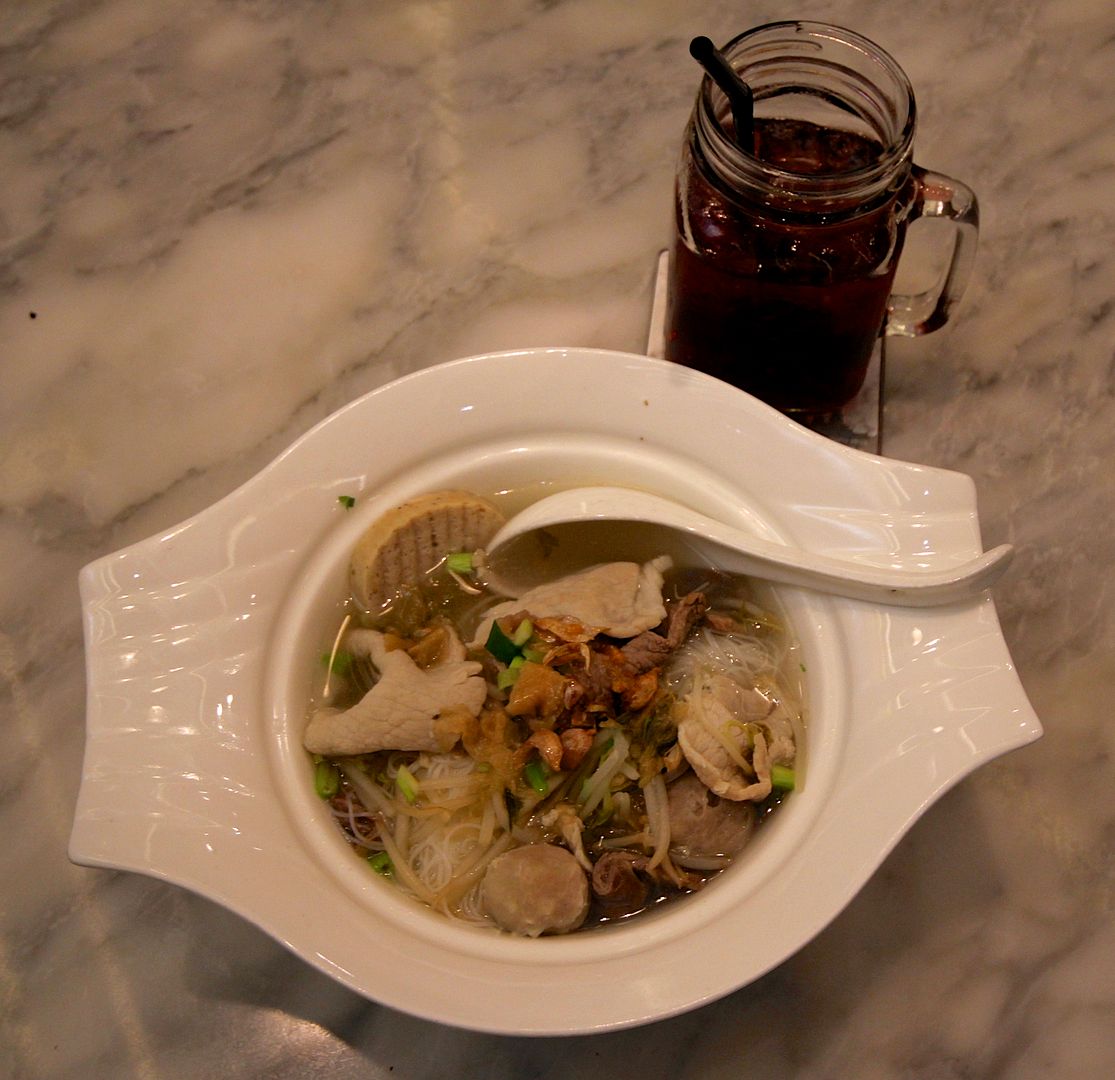 I choose the assorted, of course!