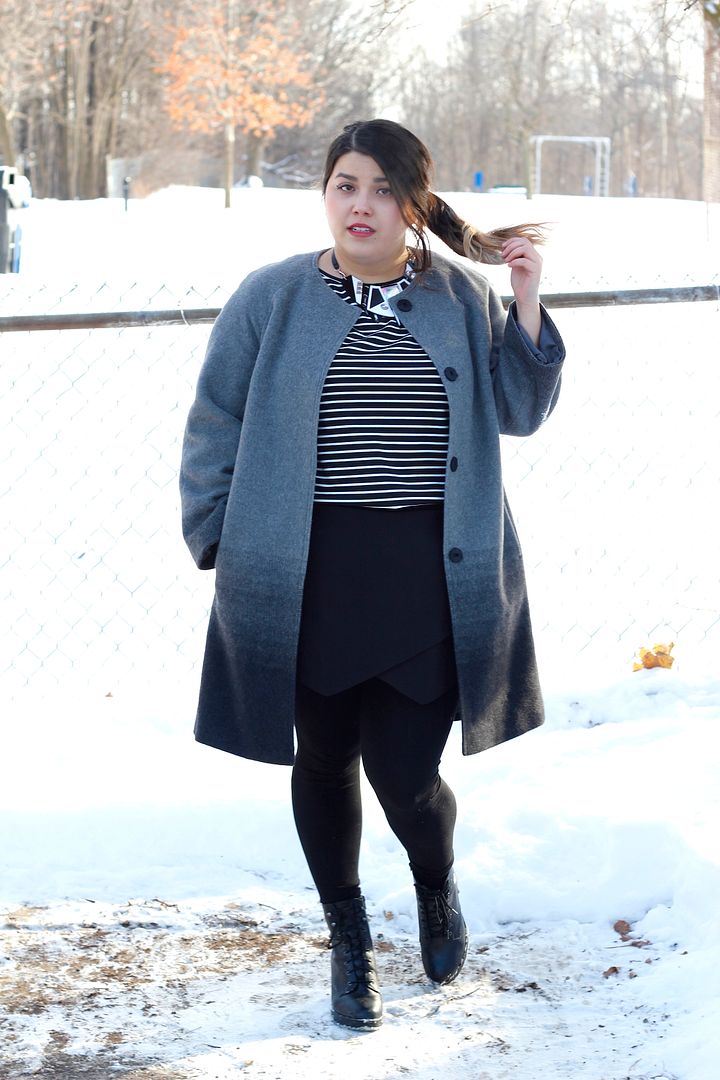 I've been sticking to neutrals for the past couple of weeks. It definitely has to do with the weather, when all you see are shades of grey, white, black and the occasional slushy muck on a daily basis it kinda makes you (or me at least) want to blend in. Thus, I came up with this ~*
ombré
*~ look.
You may remember this coat from a certain
Elegant British Brands
by
Jacques Vert
preview I went to during the Summer. I fell in love with the Windsmoor
Collarless Ombre Coat
instantly, I knew it had to be mine. I decided to pair it with my
Carmakoma
salsa short top
, necklace and boots from New Look and my fave skort from Forever21.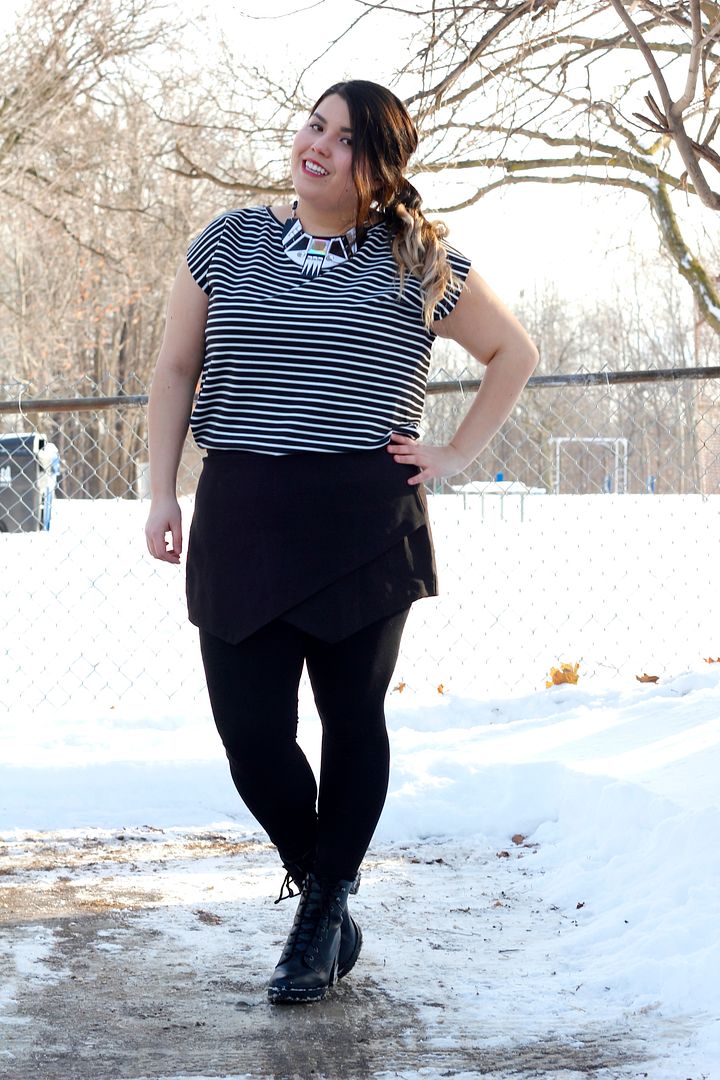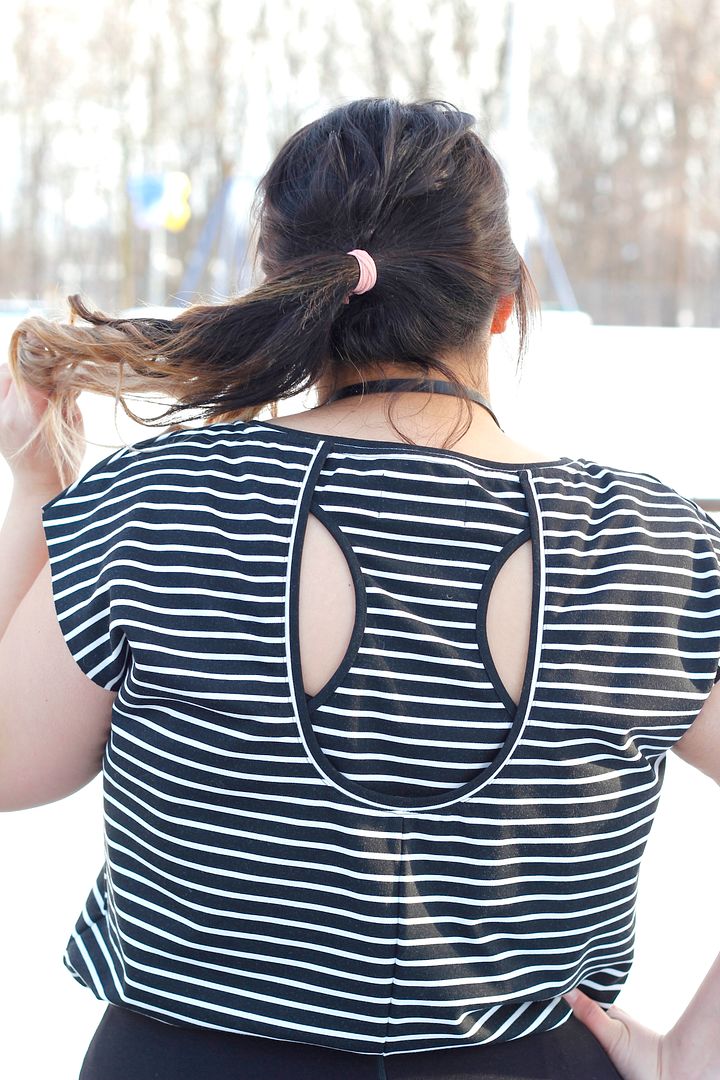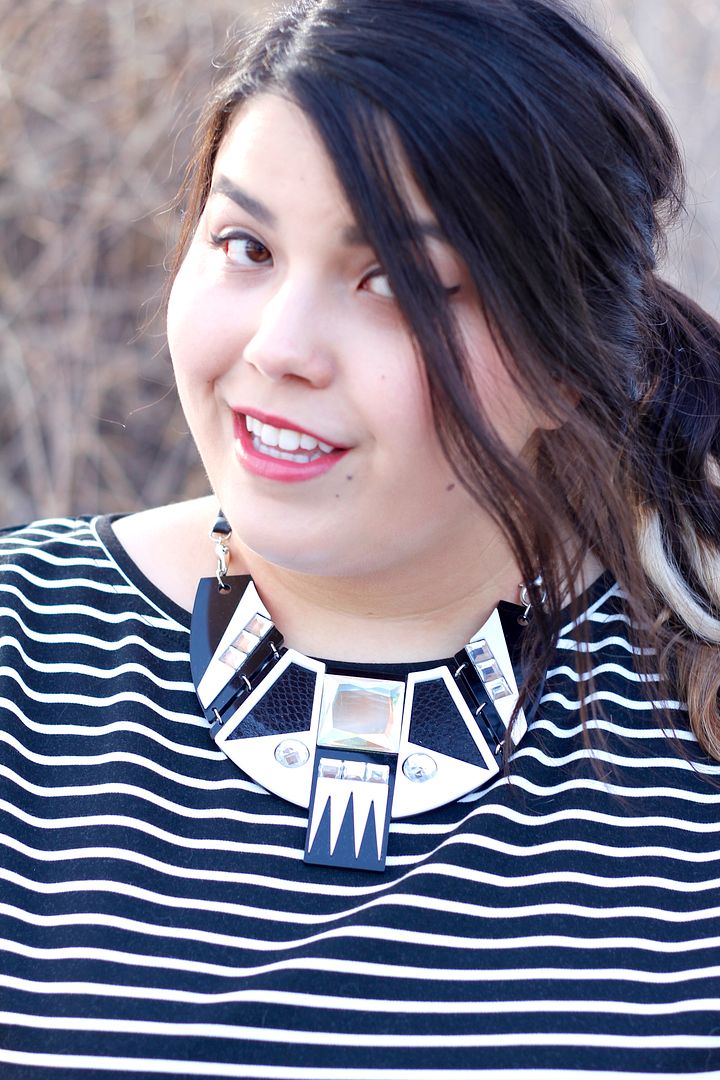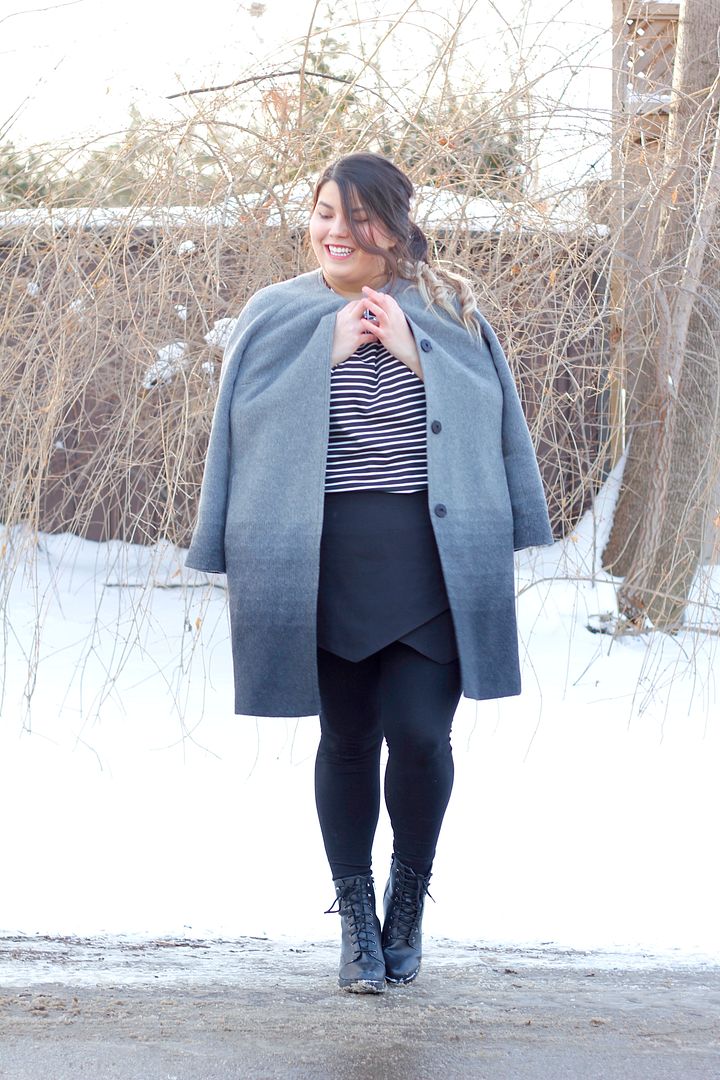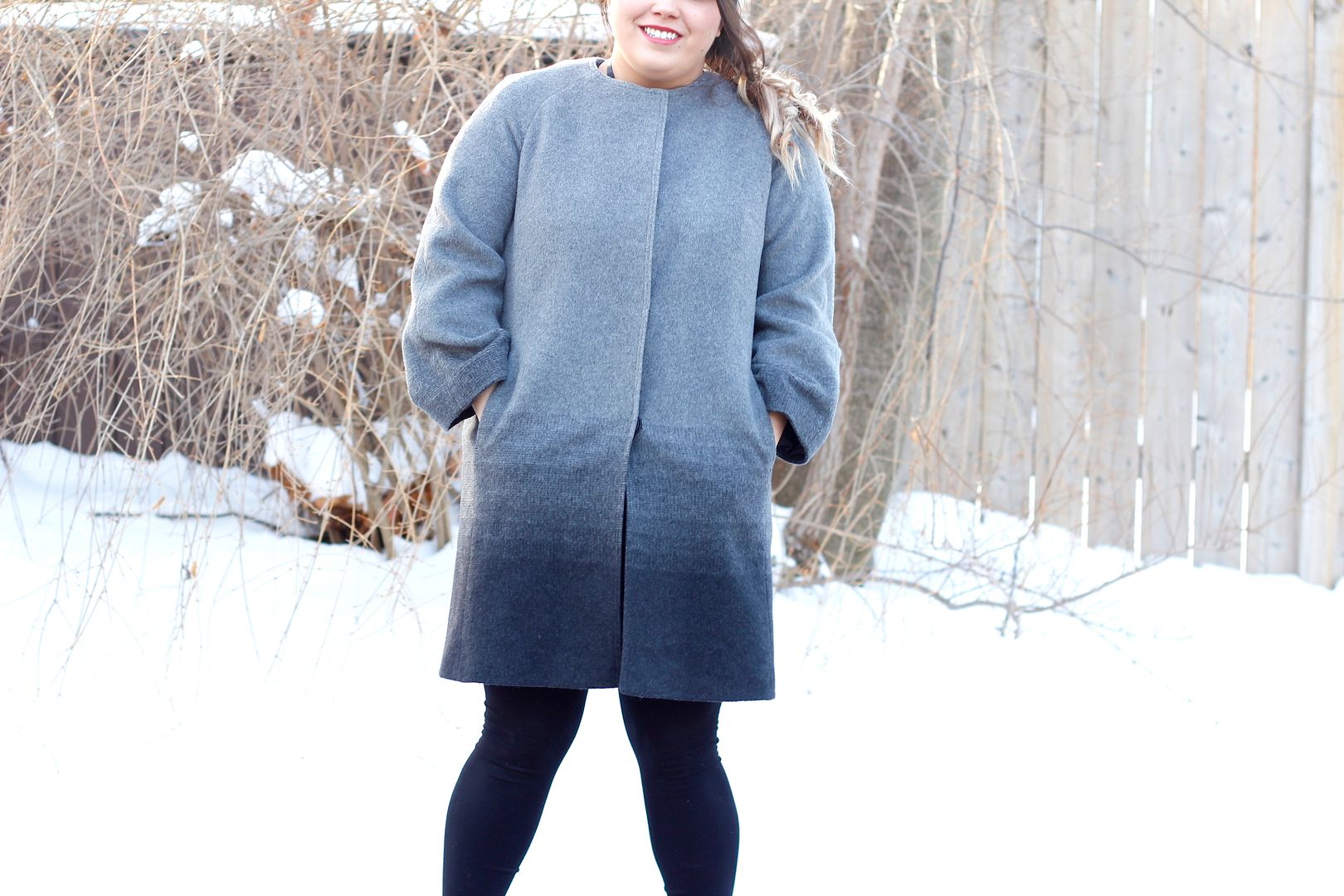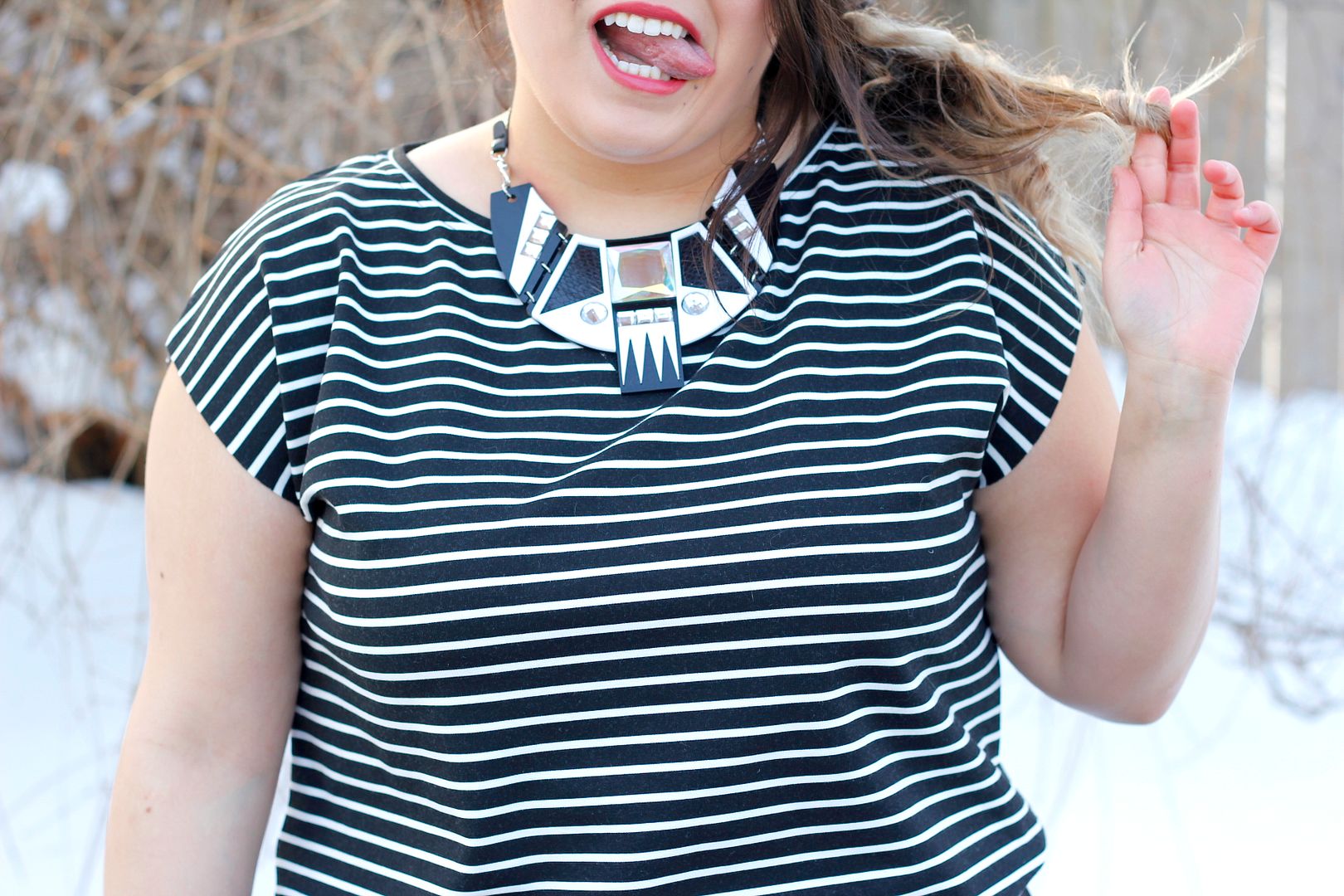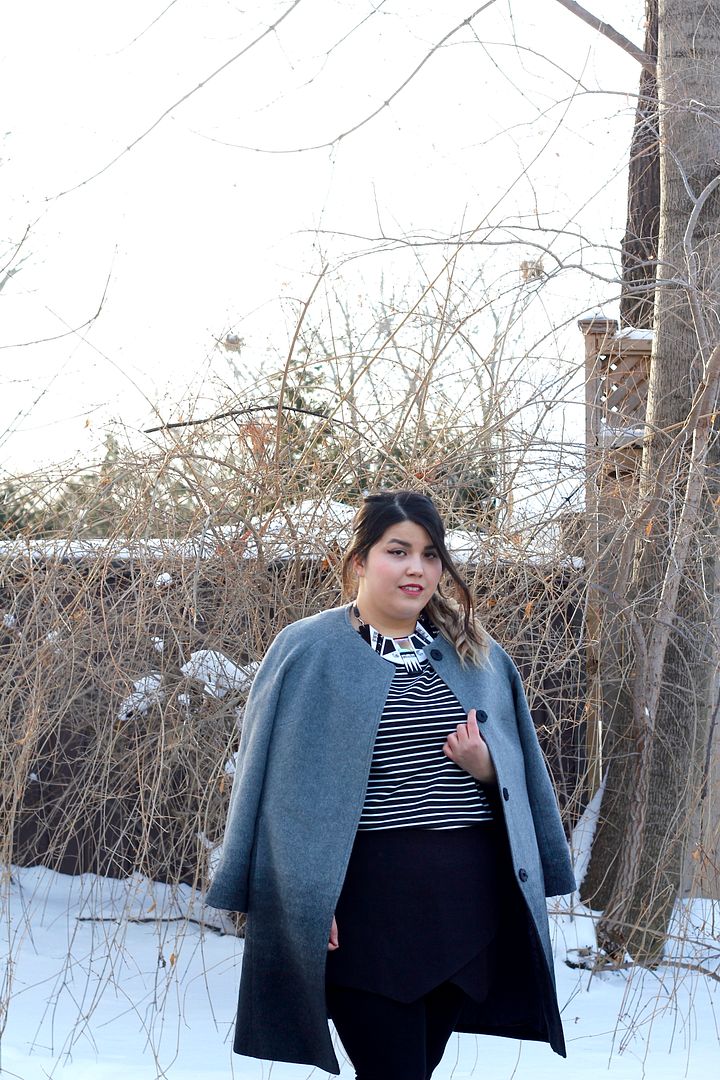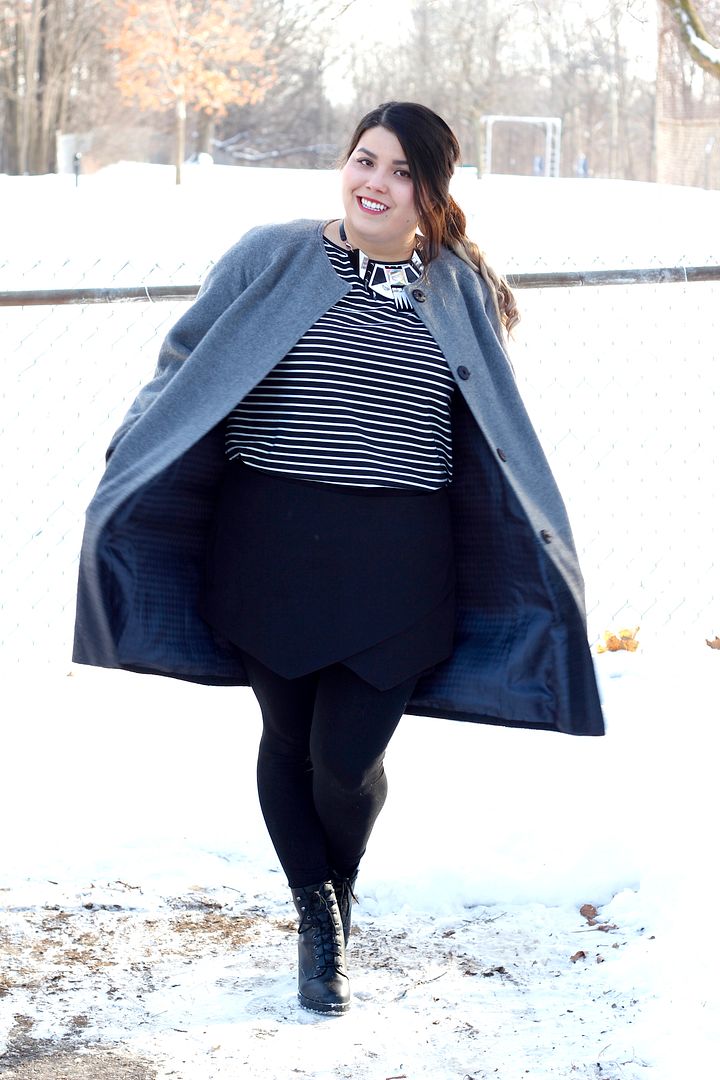 Collarless Ombre Coat
c/o
Windsmoor
/ Skirt & Leggings
Forever21+
/
Necklace
& Boots
New Look
/
Salsa Short
c/o
Carmakoma

*photocred: Christopher Vanier