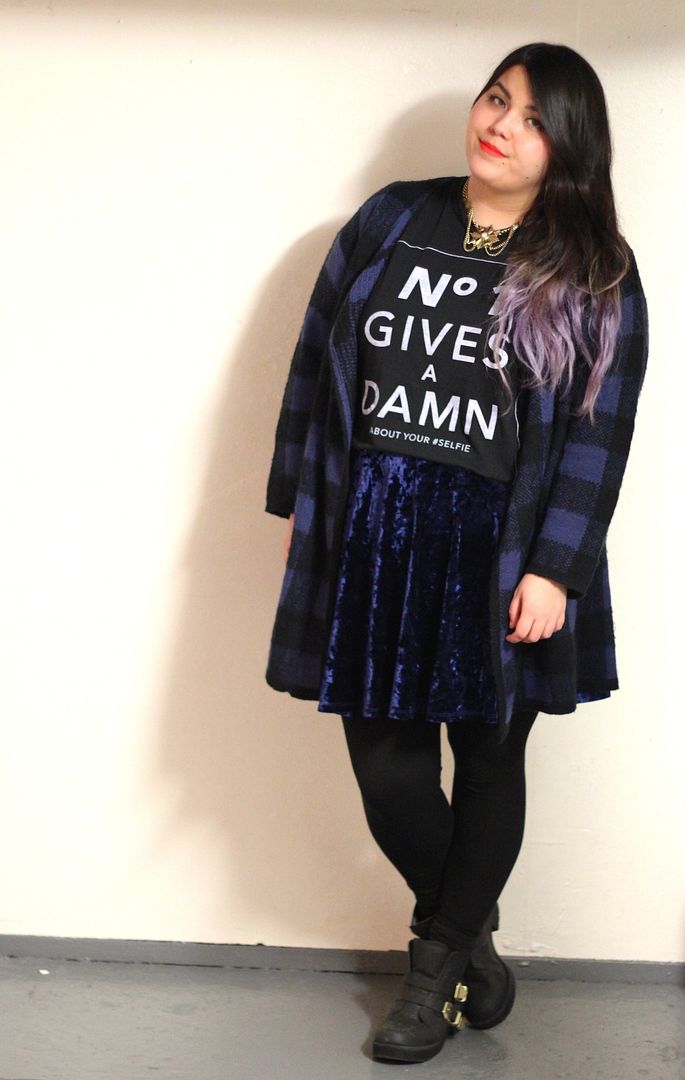 It was freezing outside on Saturday and although the weather said it was going to be a snowstorm, it actually was just a ton of snow that then turned into rain later on in the day. I attempted at taking some photos outside but it was just too terribz so, we ended up taking some inside at this basement loft space downtown.
I've been a longtime fan of
Missguided
! Up until recently I could only purchase their accessories/shoes and dream over their gorgeous pieces. Not anymore my friends, they now have a plus line and I'm loving it so far! I picked up a few pieces a few weeks ago and I can't wait to share them all with you! I'm wearing their
selfie slogan tee
, it's super comfy. I paired it with my
Junarose check coatigan
, my leggings and velvet skirt from forever21+ ( seriously such a steal for $10), my thrifted gold cuff, black new look boots, my new fave necklace from h&m and of course my favourite "I want to be a mermaid" beanie!
What are your thoughts on Missguided+ line? Any pieces you must have???