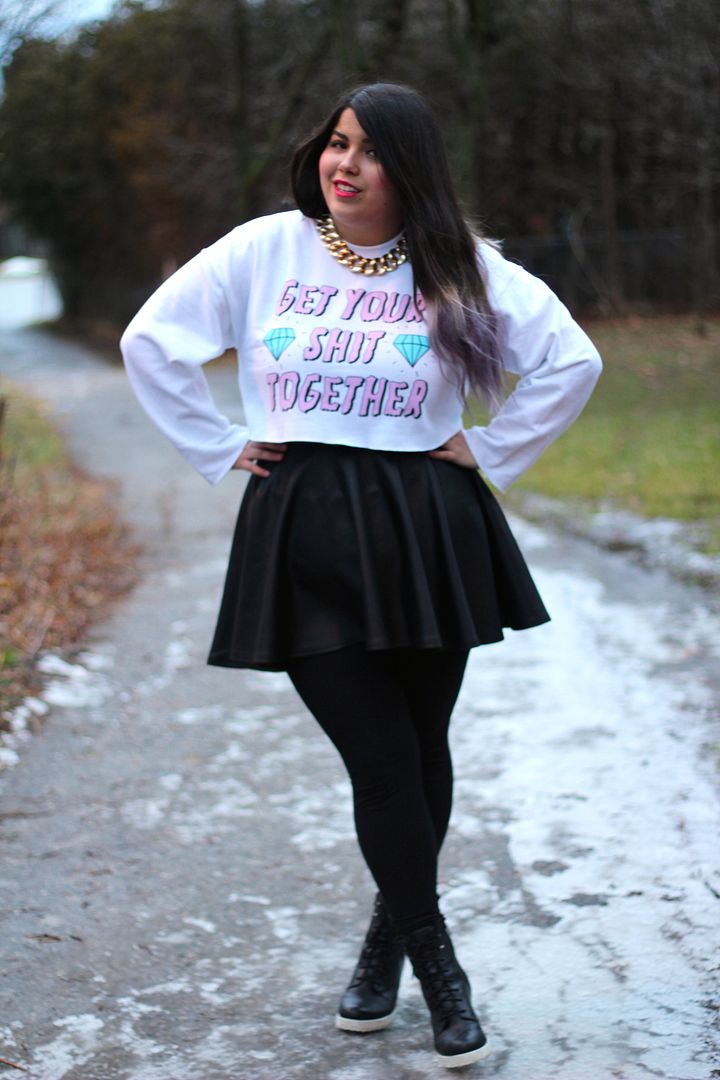 My motto for 2015 is "get your shit together!" I've been madly cleaning and I'm almost done finally!~ I've also finally started checking things off my to do list!
If you follow me on instagram you may have seen my new fave sweater which is from Jac Vanek and is currently
on sale for $10
! I'm in love with it! I paired it with my faux leather skirt, gold chain and boots from New Look. I wore my new mint coat from Old Navy over top! I'm pretty thankful for the mild Winter were having. This time last year I couldn't bare to be outside for 2 minutes, let alone without a coat.
Are you getting your shit together this year? ;)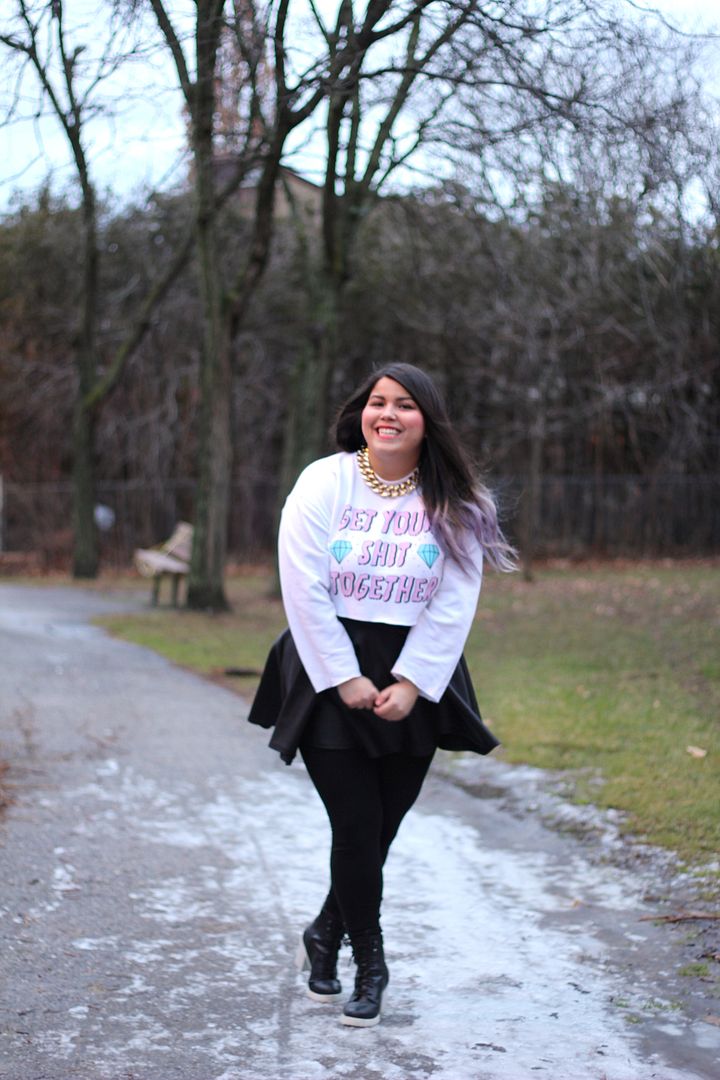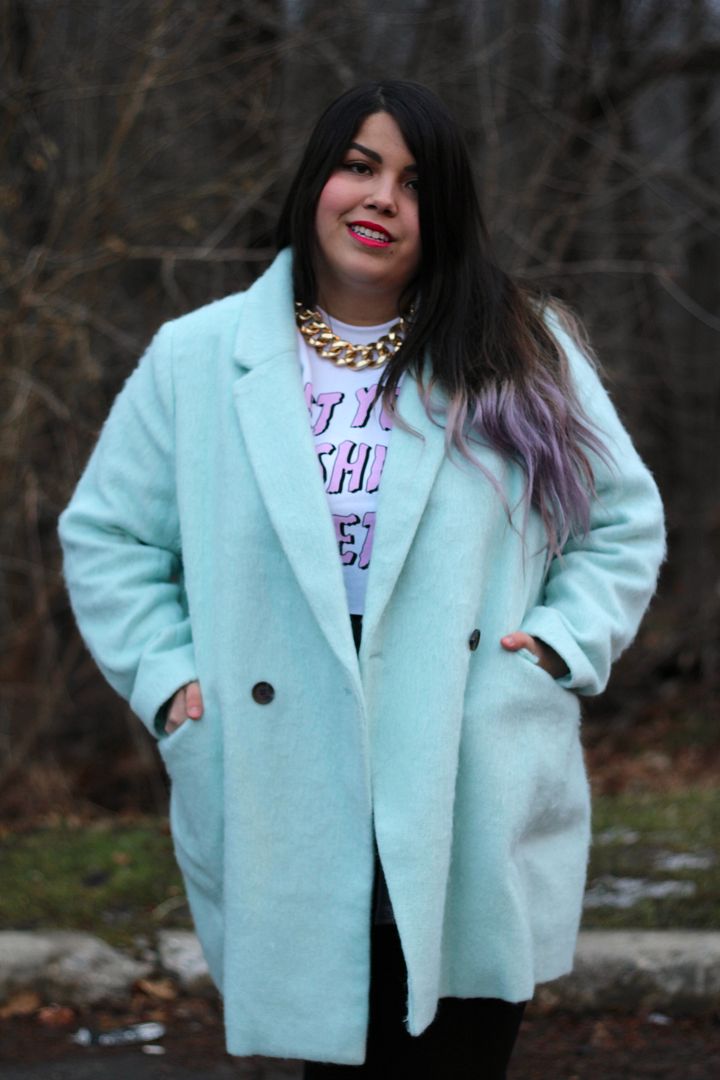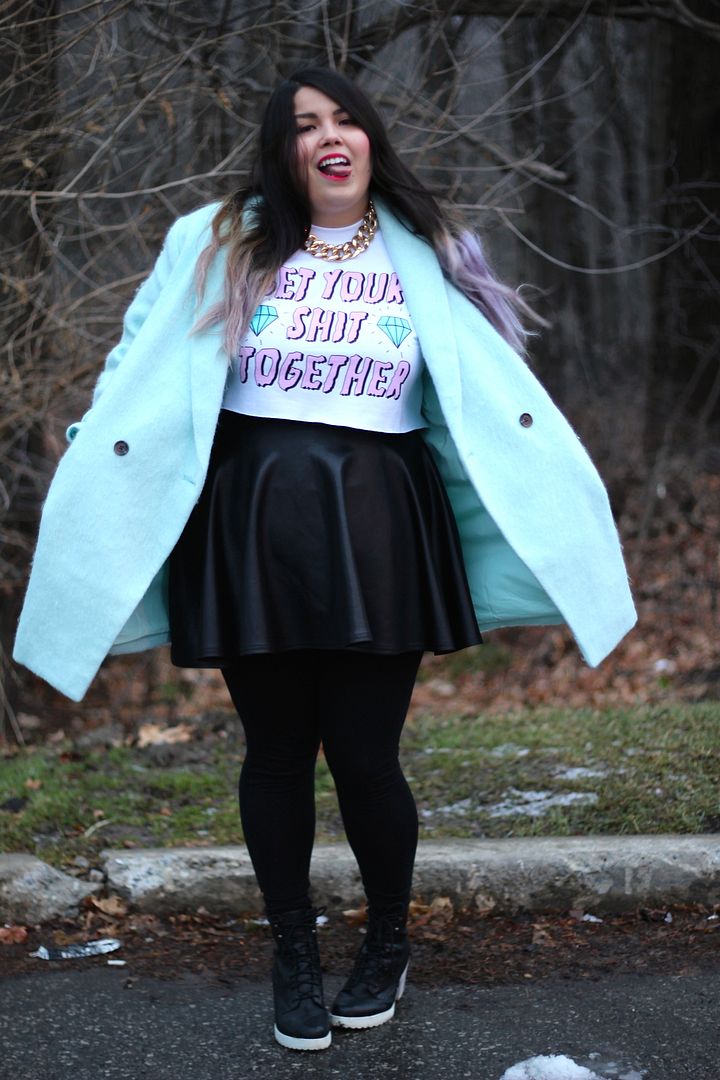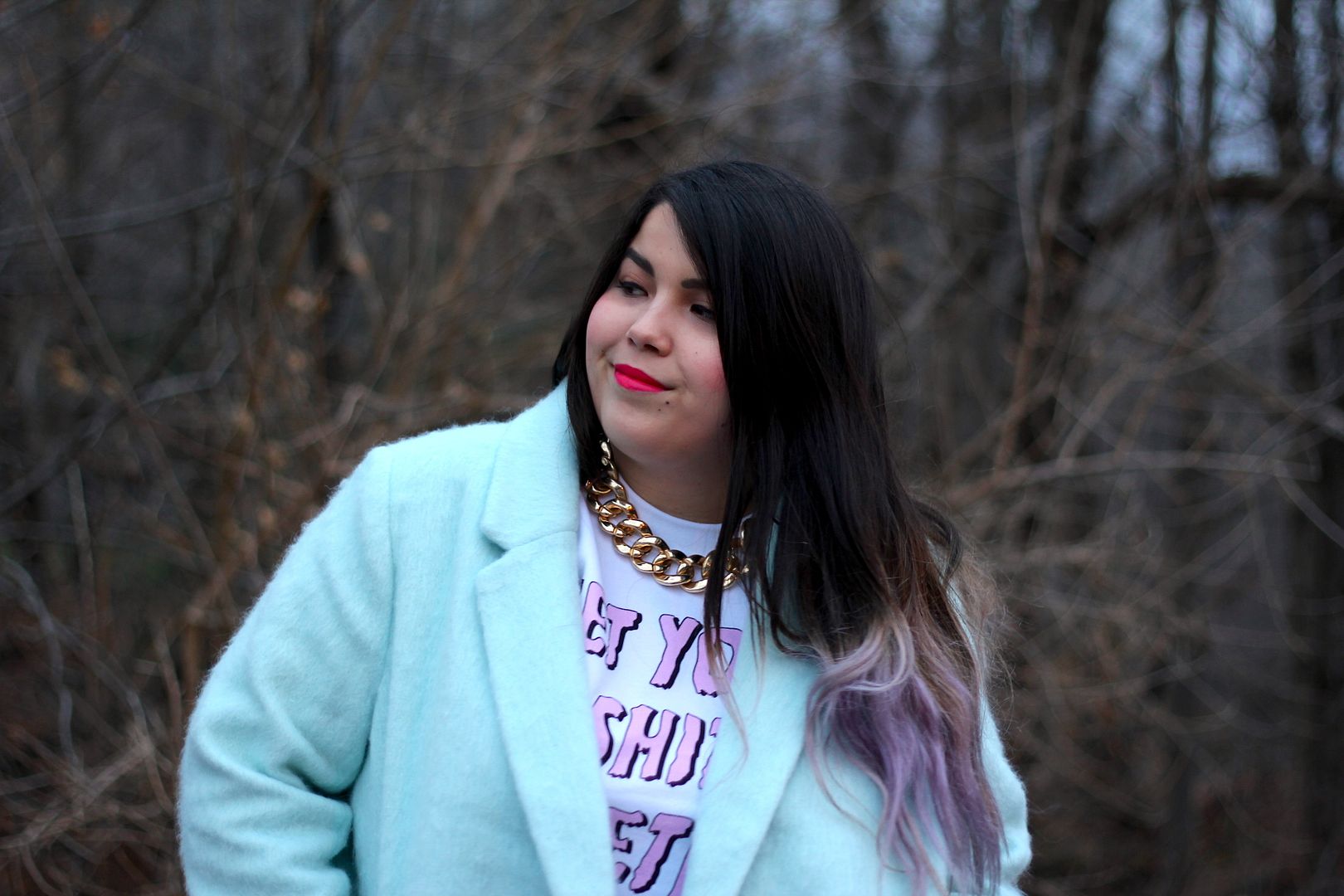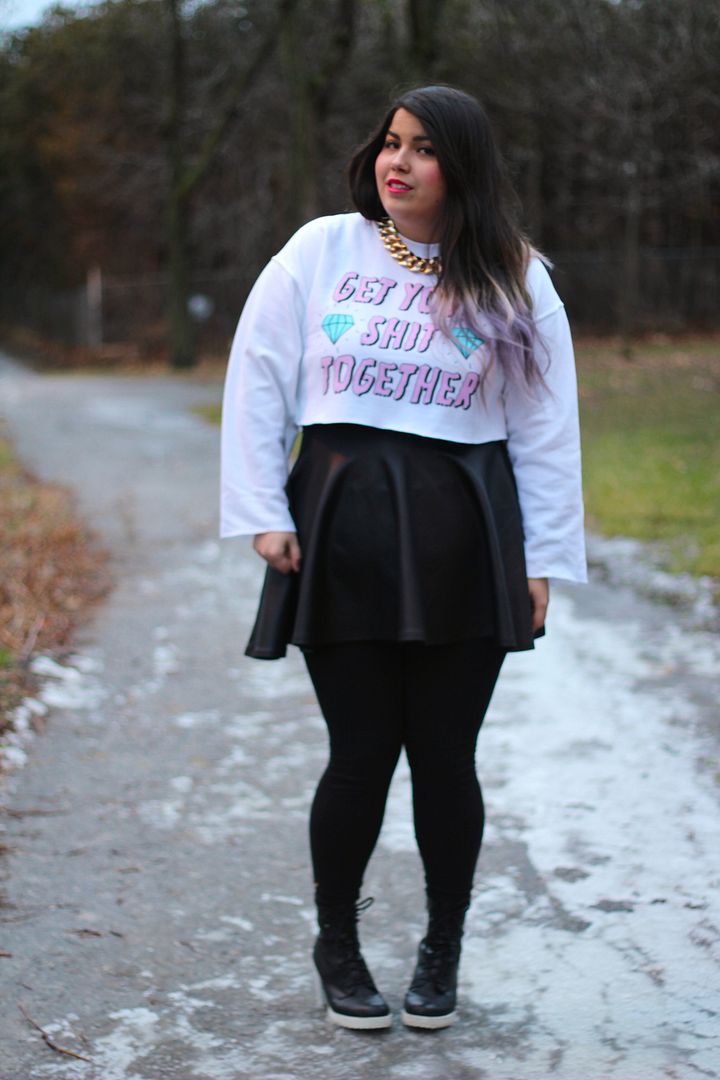 Get Your Shit Together Half Crew Jac Vanek
Faux Leather Skirt, Boots & Chain New Look
Leggings Forever21
Coat Old Navy