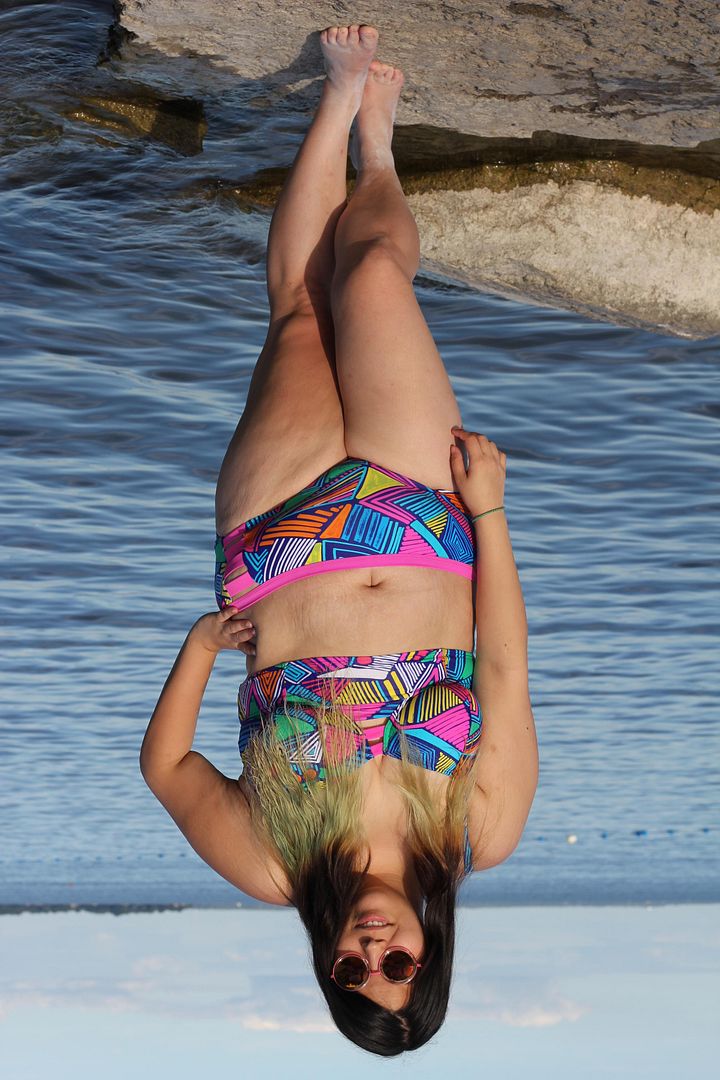 A couple weeks ago I went to Sibbald Point with my family for a nice day of BBQ and my fave thing ever ~*~*~*SWIMMING~*~*!!!
We had a super nice day at the beach with all my baby cousins! We went swimming for hours - I was literally in the water for 6 hours. The water was so warm and surprisingly super clean! We then made some insanely delicious bbq and ~smores~!!! It was pretty much the perfect day at the beach!
I was seriously stoked not only because I could ACTUALLY swim (Toronto's beach is hella dirty and there's pretty much no way you'd ever catch me in that water), but because I could finalllllllly wear my
GabiFresh
x
Swimsuits for All Nala Midkini
!!!! Although it was seriously a huge pain to get, i.e. order got cancelled, which led to all sorts of hell (they charged my credit card and then told me that it was cancelled due to fraudulent activity… ummm what???). Including the fact that to exchange the top part of the bikini I was told I needed to reorder it and ship mine back to then get a refund on what I purchased again… Which wasn't fair at all seeing as I had gotten it with discount and would have had to pay full price just for one top! Thankfully after this whole dilemma Swimsuits for All was nice enough to honour my order and sent me the correct sized top without a huge amount of hassle.
I'm in love with this swimsuit and although it was a huge pain to finally get it, I was so so happy once I did! This is by far my favourite swimsuit I own, it just fits so perfectly! Gabi who not only is the amazing designer behind this wonderful suit but, my blogger idol!! She's the whole reason I got into fashion and created my blog in the first place. My love and admiration for her is unreal, and best of all, I finally got the chance to meet her this past Monday while I was at NYFW!!!