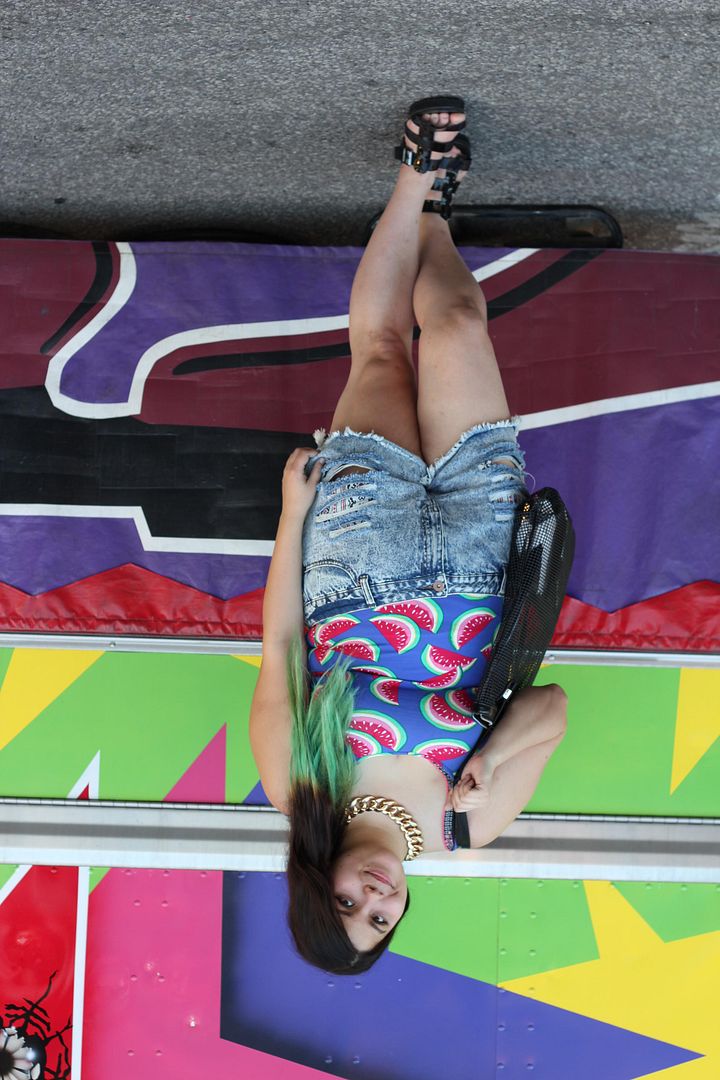 I'm a little sad that summer is already over, I've been holding onto the last bit of summer for the past two weeks i.e. refusing to switch out my summer clothes with my fall ones and attempting at wearing all my shorts and dresses that I didn't get to wear in the past 14 days. The Canadian National Exhibit or CNE is always my go to way of finishing off the Summer season! It's only open from middle of August for about two and a half weeks till September. I had hoped to go more than once but, due to time constraints and other busyness I only got the chance once.
My love for the cne is unreal, I mean how can you say no to the most amazing crazy foods?!?! They've dedicated a whole building just for all the amazing foods! This year I tried out the Fran's Thanksgiving Waffle (which was do delicious), Daytona Wings, and a delicious waffle ice cream! I wanted to try more food but the thanksgiving waffle just filled me up way too much. We then went and made our rounds to the other buildings including; arts and crafts building and my favourite – the shopping building!!!!!! I actually didn't purchase as much as I normally do, I had to talk myself out of getting a pair of Doc Martens that I totally didn't need, but really wanted!
It was the hottest day when we went, we attempted at hanging inside so we wouldn't melt away all day… didn't work seeing as we had to leave around 6 since we just started feeling uncomfortably hot. I wore my watermelon dress from New Look as a tank and threw on my favourite ripped denim shorts from Forever21.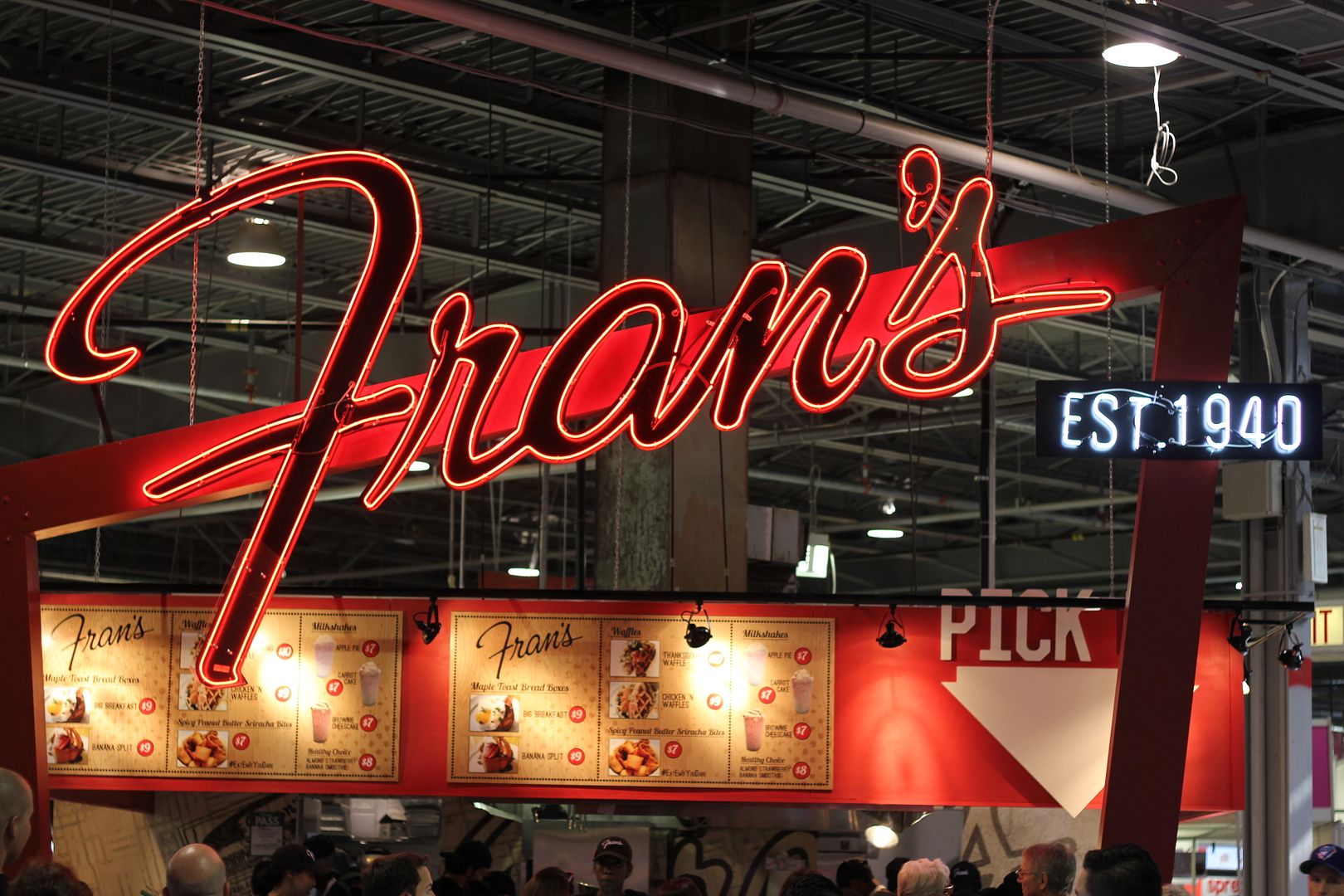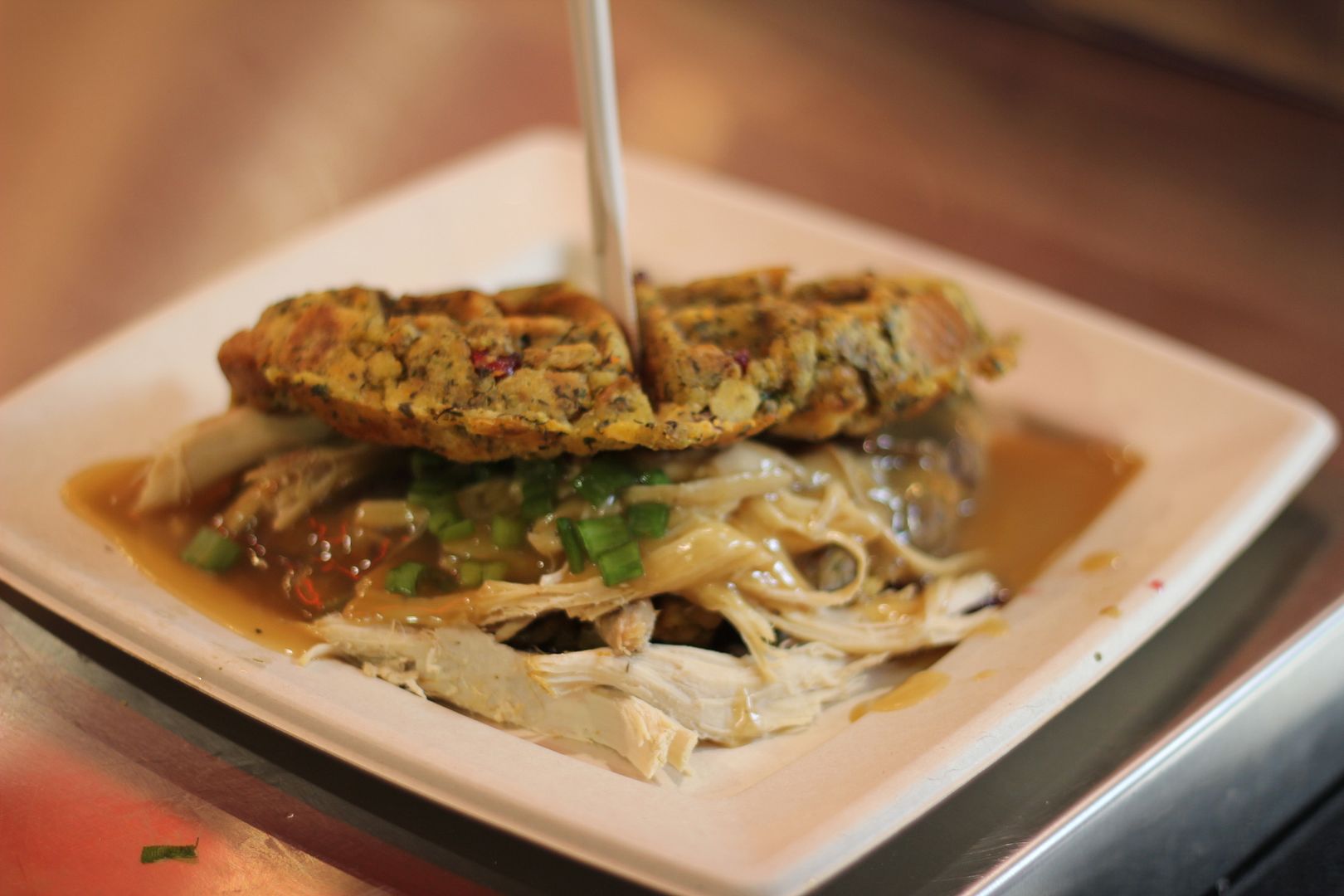 Frans thanksgiving waffle!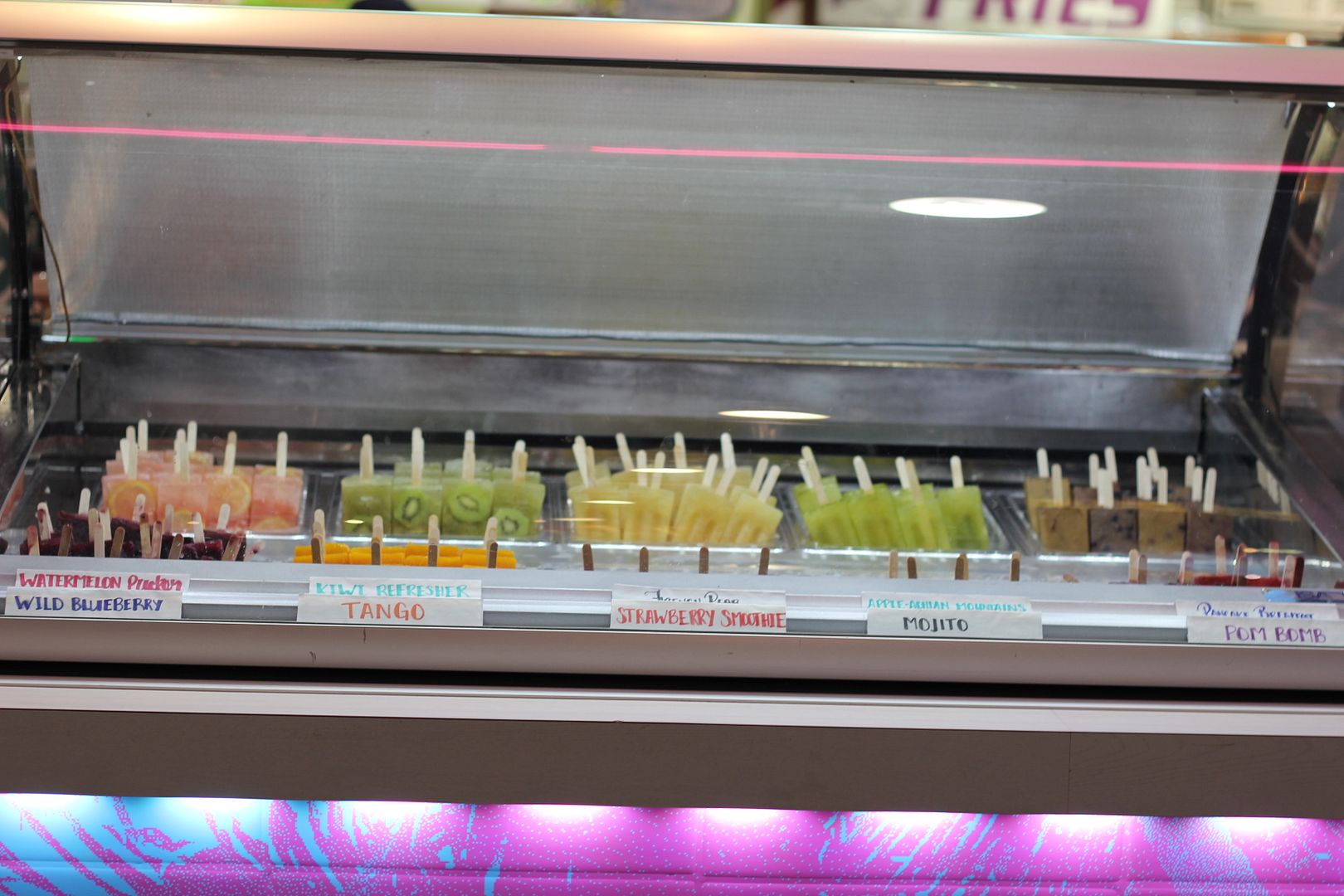 delicious looking popsicle's I didn't get to try :'(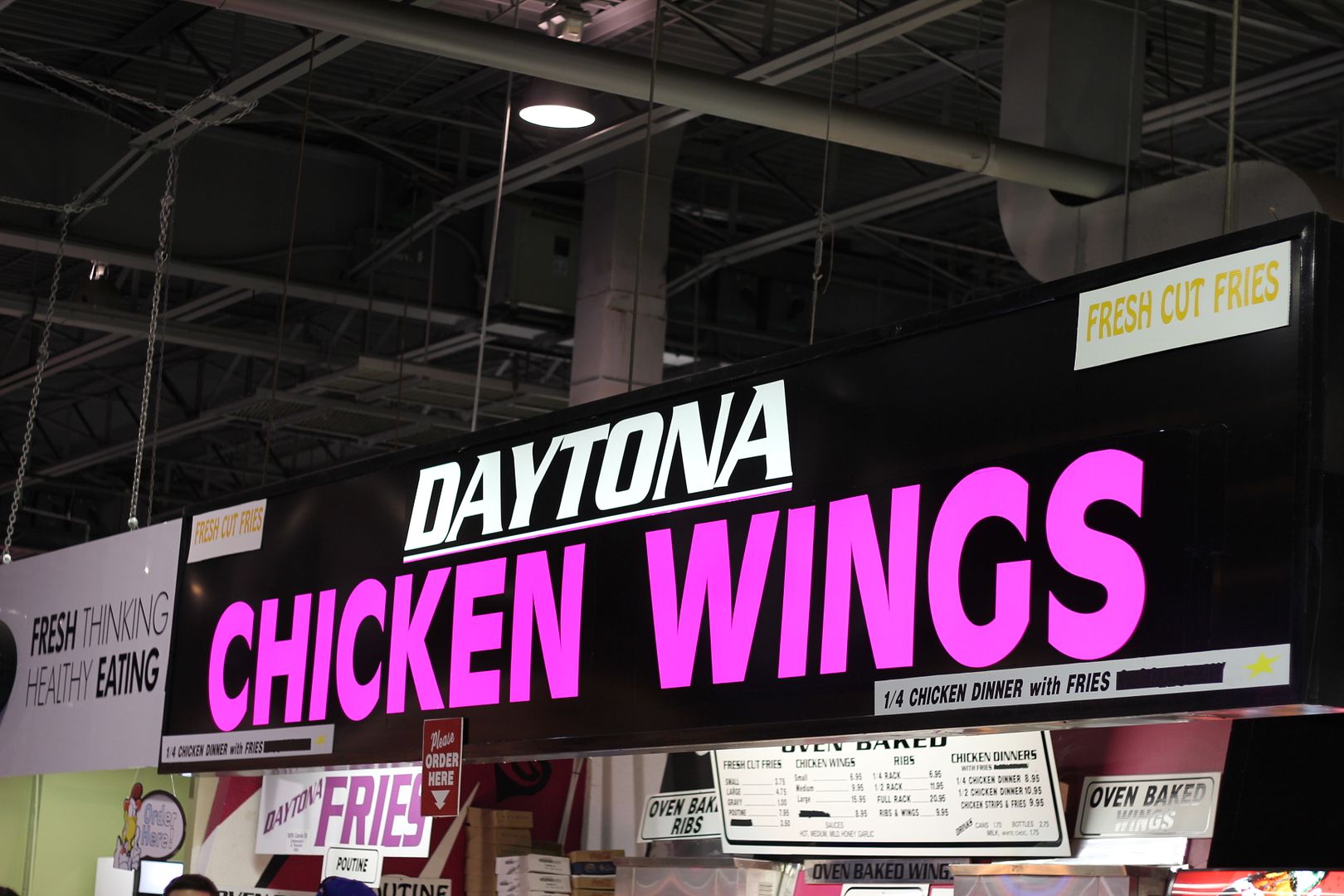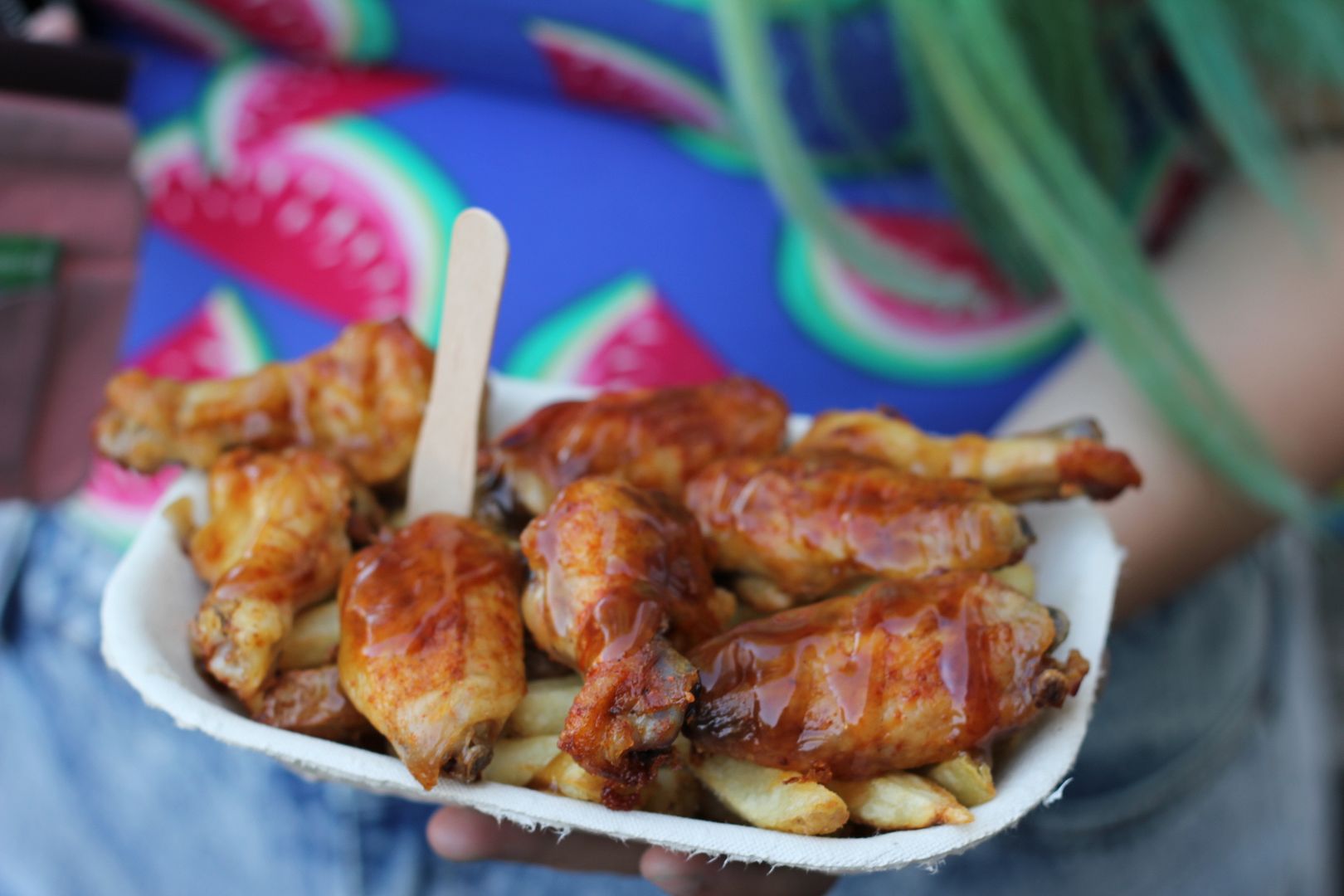 Daytona wings were amaazing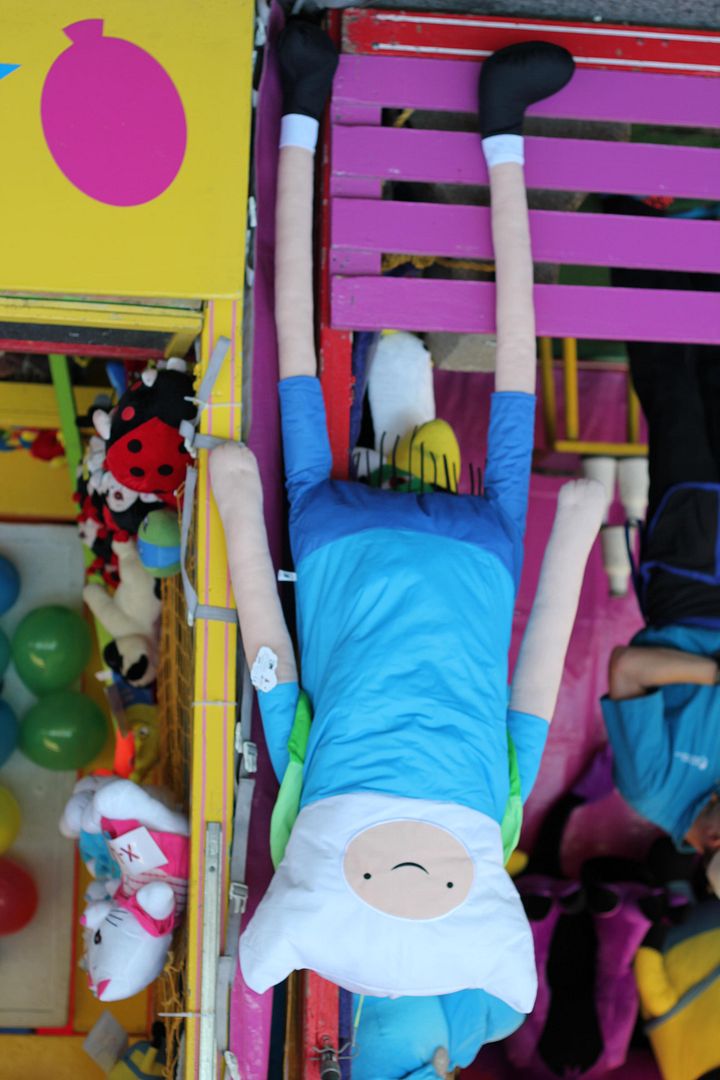 Finn from Adventure time plushie that we tried to win. We didn't win it but, Karen and Peter surprised me with one, one morning! I love it so much thanks you guys!!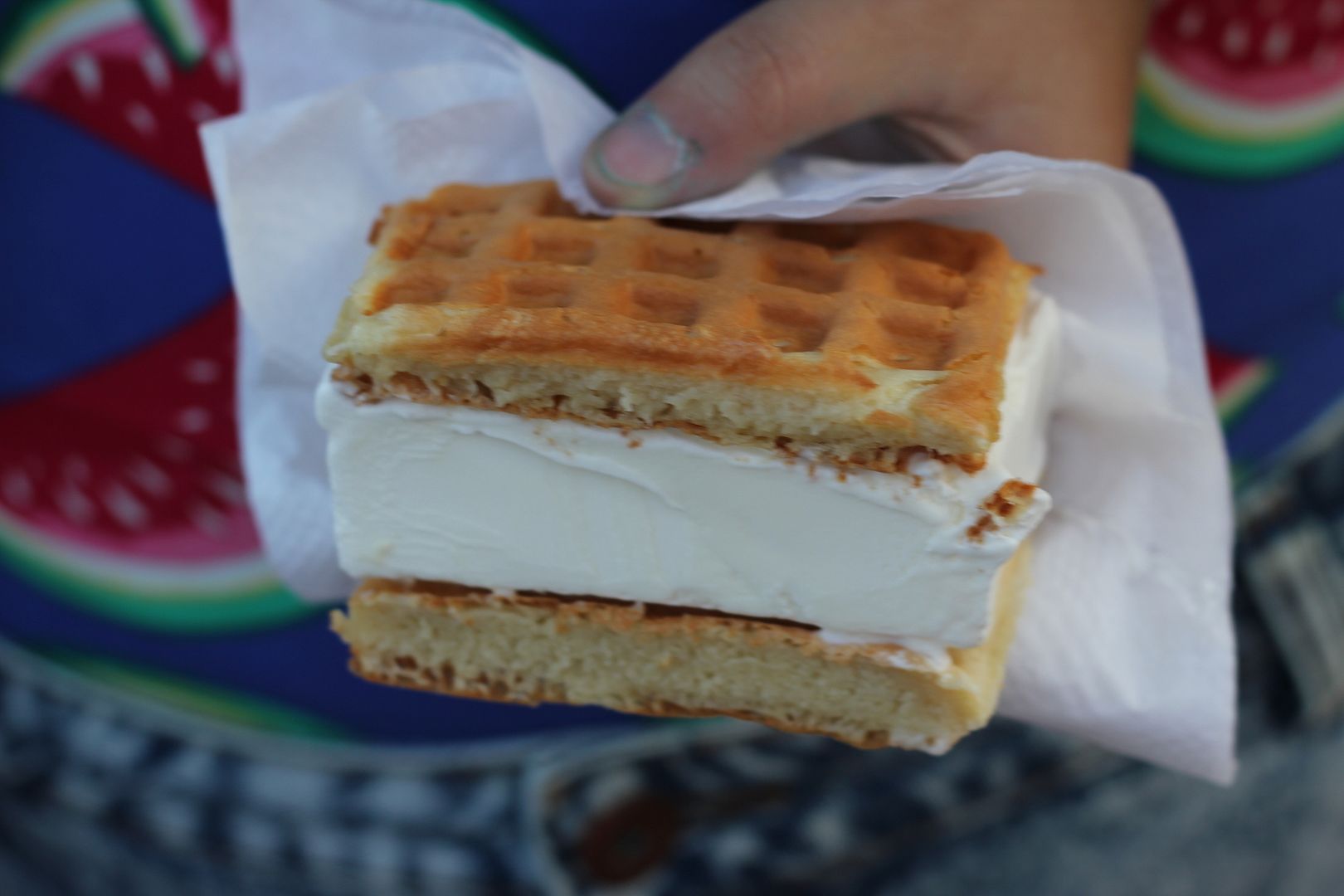 Delicious ice cream waffle sandwich!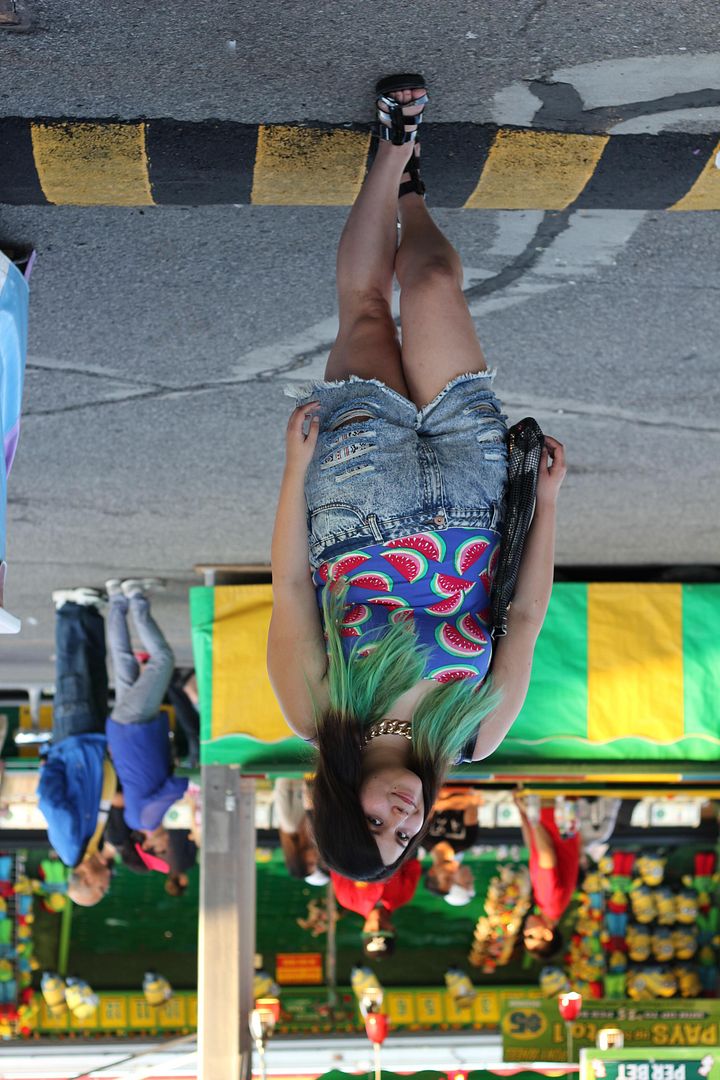 Necklace, Shoes and Watermelon Dress New Look
Shorts Forever21+
Purse Urban Outfitters