Hey everyone! I know this is a little late but for those of you who haven't seen my blog previously/or haven't noticed, my blog has been fully redesigned!
I love it so much! I think it's so me and it's everything I wanted, the amazing Kaelah of
The Clueless Girl's Guide
designed it for me!
Sherry Dubeau
designed my logo!
2014 has been great so far! So many good things have happened and I couldn't be happier with the great start it's been.
For the first day of the new year my brother, Jayson and I went to Pacific Mall(basically a huge asian mall that's pretty much the only thing open on all holidays).
After the crazy parking lot fiasco we went inside to a packed mall and had to wait outside of this Japanese restaurant in a crazy line to eat the super delicious Axia food.
They had a new tempura cheesecake which we decided to try and it was actually pretty delicious.
I've wanted a pair of
disco pants
for quite some time, unfortunately I can't afford to spend $150 on them, i'm also pretty sure American Apparel's may not fit but, that's okay because I purchased a pair of disco pants a little while ago from ASOS for under $30(similar
here
)! I fell in love with them but never really wore them(I never wear pants, just recently started wearing jeans).
I paired my black disco pants with a pretty sweater I got from Forever21 when they were having there 30% off sale, sale(for those of you in the states it's currently going on
here
) and my cute orange beanie from H&M, this was a super comfy and casual look for me and I think it will be a go to for those cold days.
Toronto is freezing right now, it's currently -20 but -35 with windchill and on cold alert warning. We've had "
frost quakes
", I heard on the news that the police were investigating into loud booms, pop sounds and shaking that people heard throughout the night.
A ton of my friends on facebook posted about it, according to the news the ice is sinking into the earth and expanding which are creating these crazy quakes.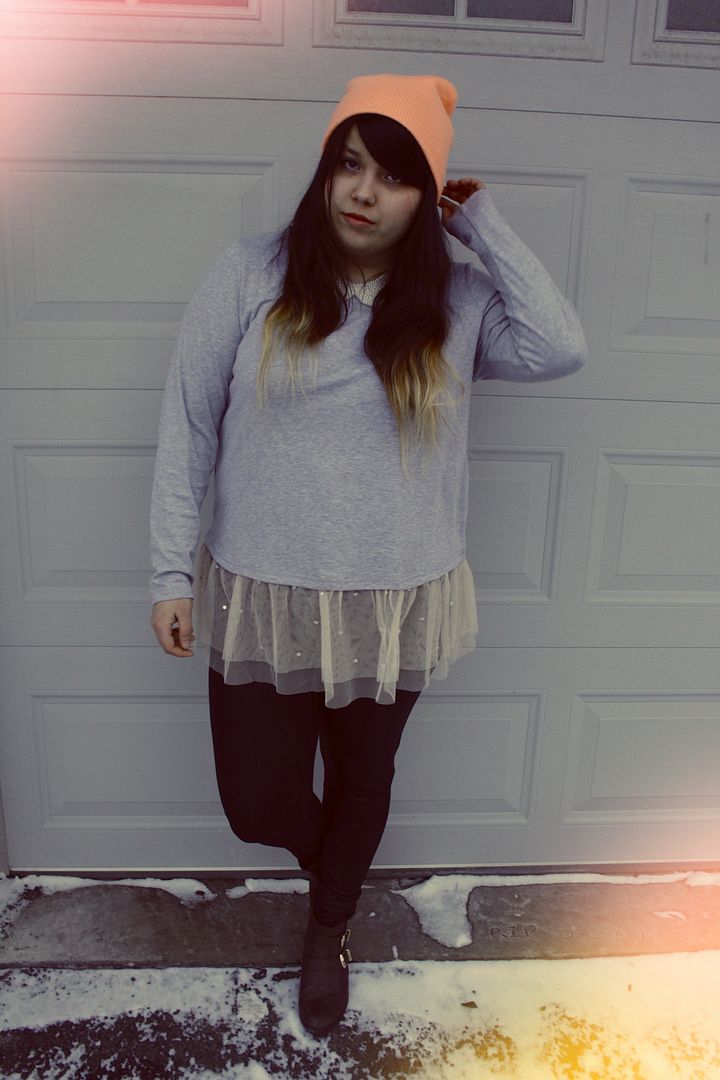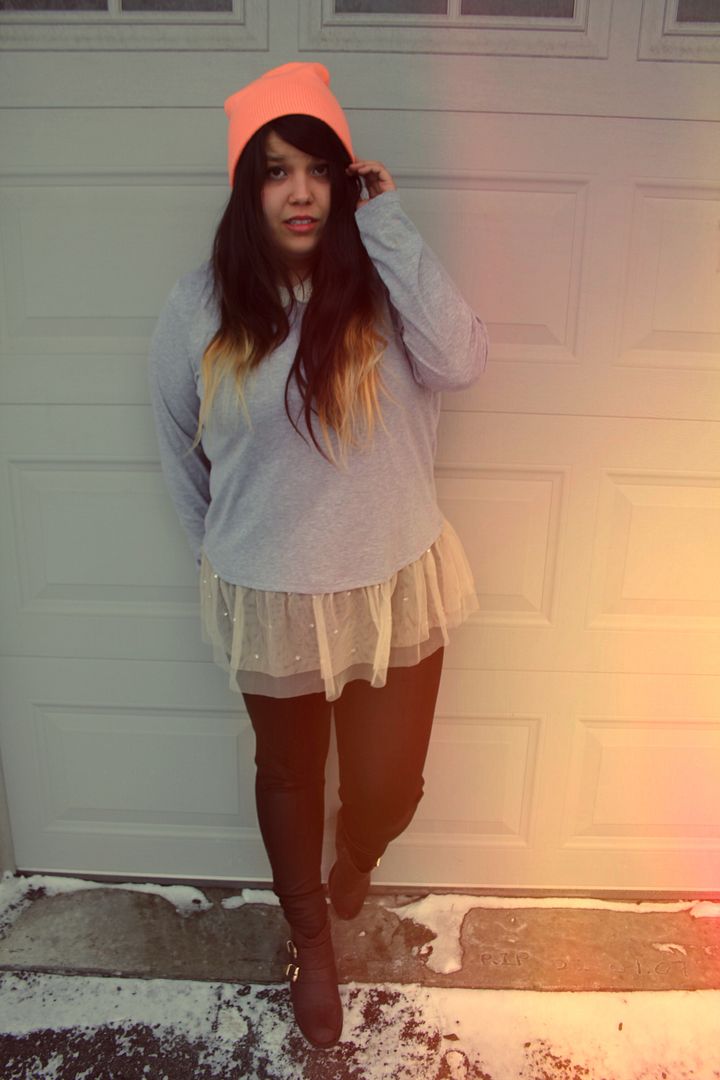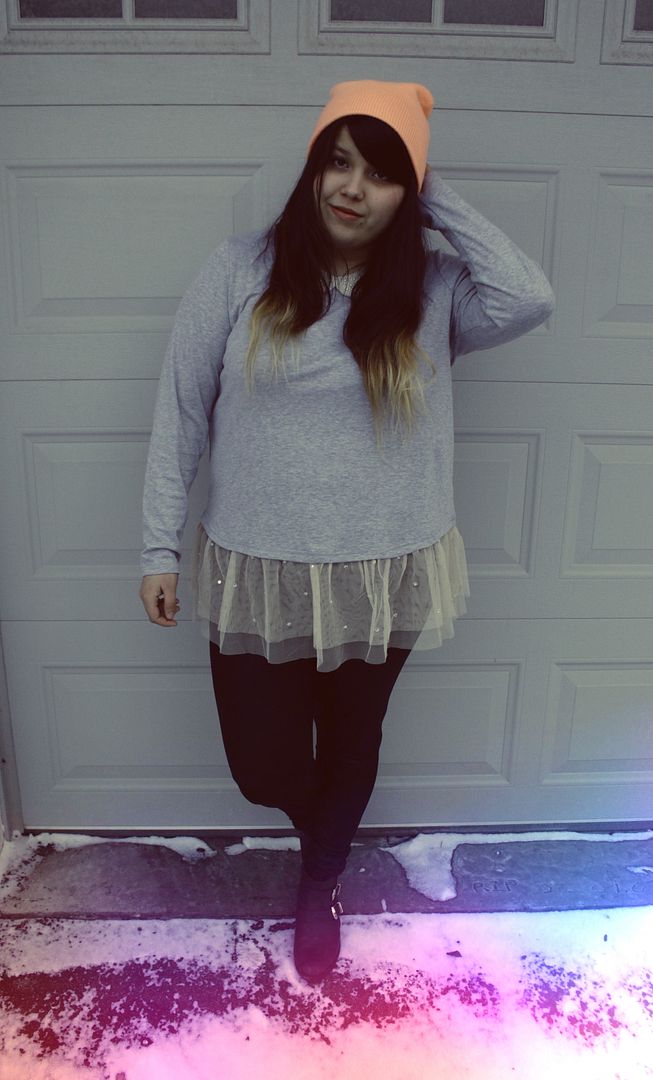 Sweater Forever21+
Beanie H&M
Pearl Collar New Look
Disco Pants ASOS
Boots Thrift Somehow i'm always coerced into buying a new phone case at Pacific Mall. Tempura Cheesecake!