This Twinsies post is long overdue!
We actually had two really awesome outfits to share over the Winter Holidays buut, Jess and I kinda sorta loafted, and then it got too dark, so we just ended up having to skip them. :(
It's okay though because I went to Jess' last weekend!
We spent majority of the time playing Adventure Time and Stella Ella Ola!! So much fun!
We decided on wearing our Galaxy Cat Shirts, because we love cats.. and why not?
Perfect outfit for lounging around and playing games all day.
Jess and I have something special planned ahead and I can't wait to share it with you all!
We're going to start working on it this weekend so hopefully I can share it soon, i'm bursting with excitement! Whee~~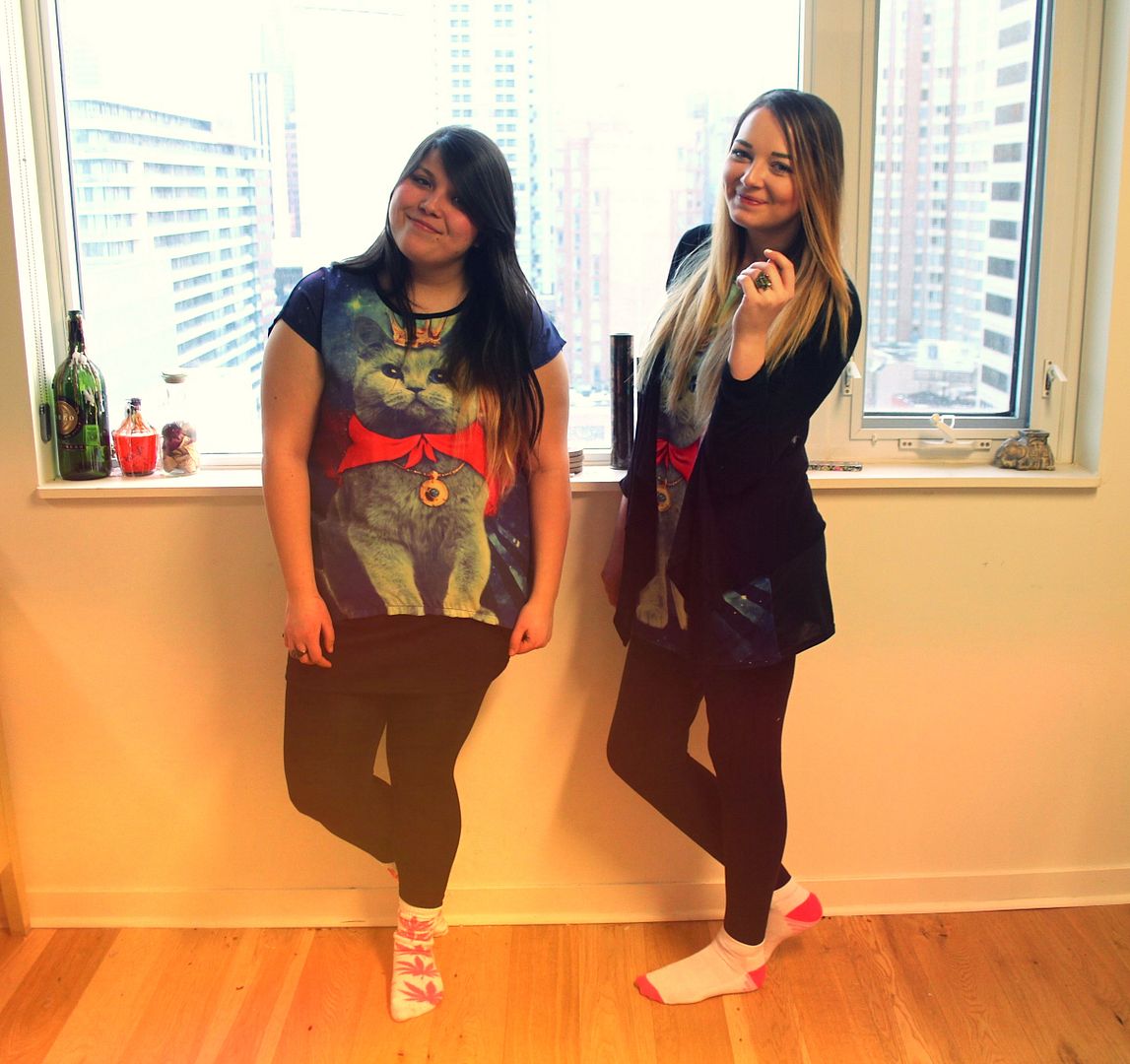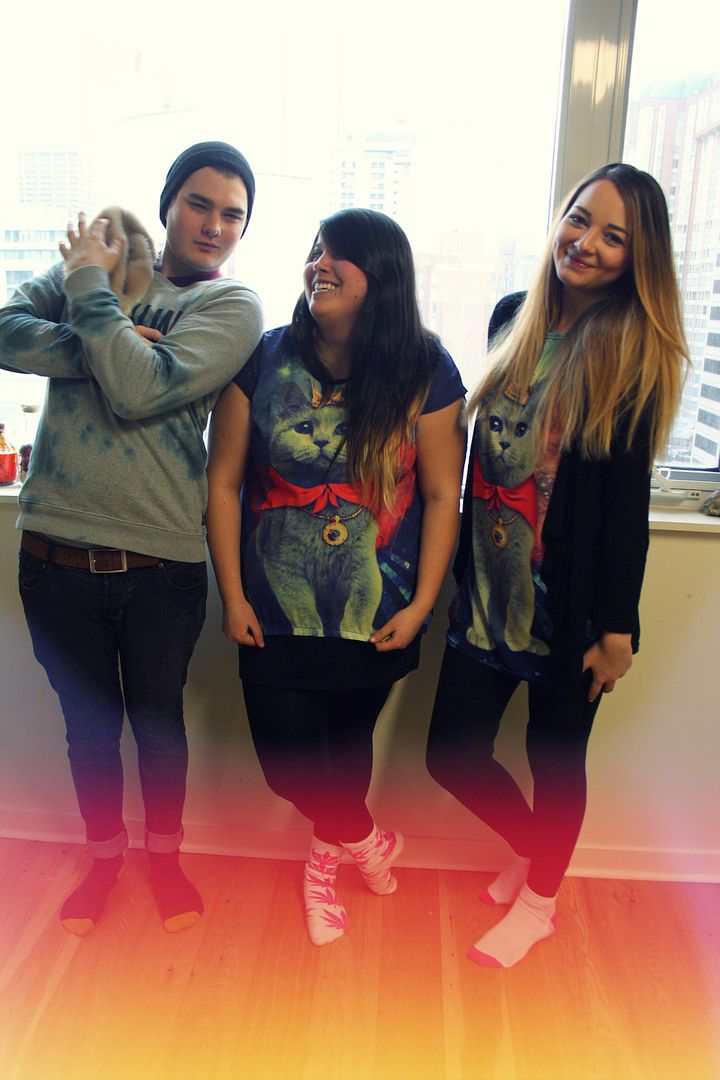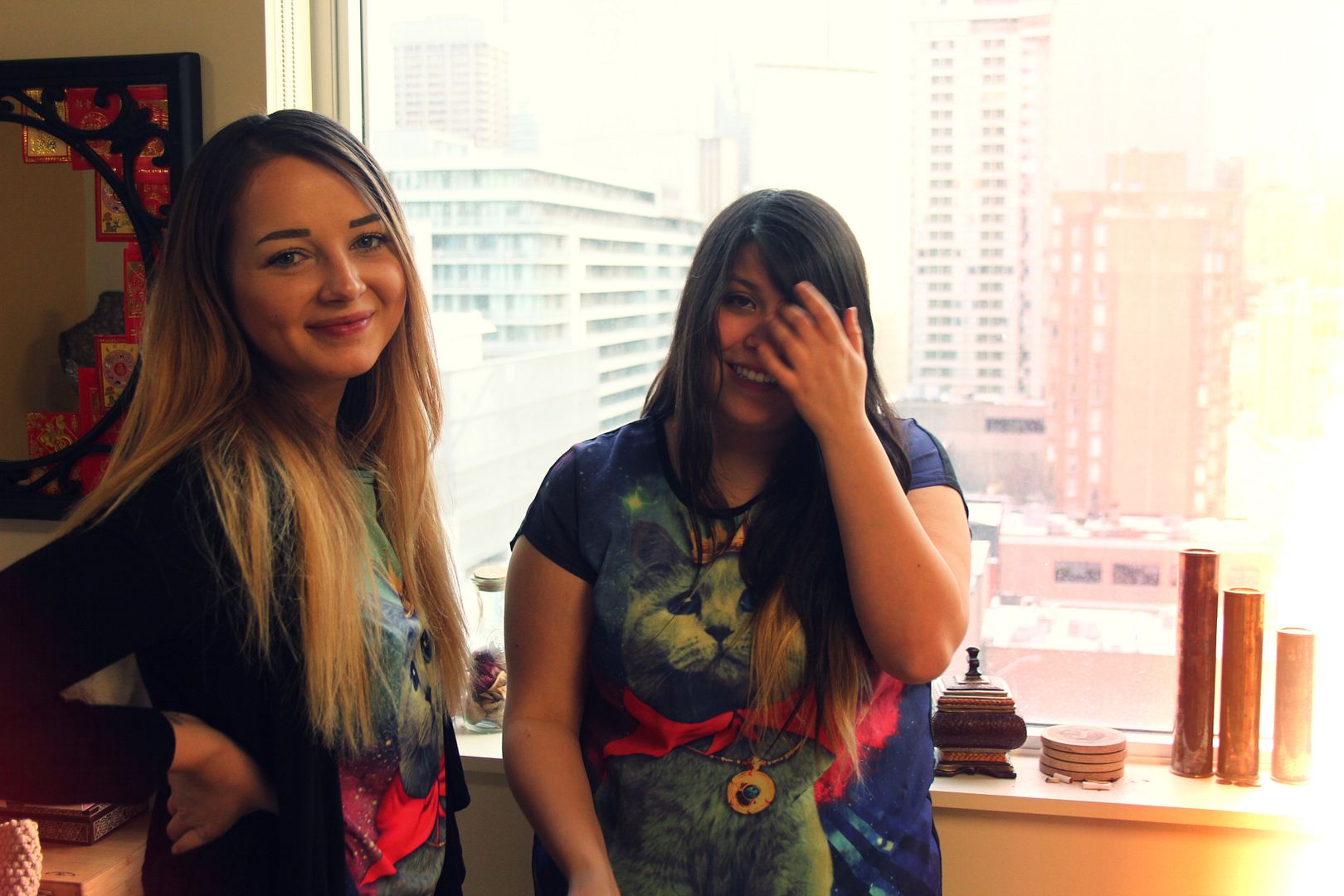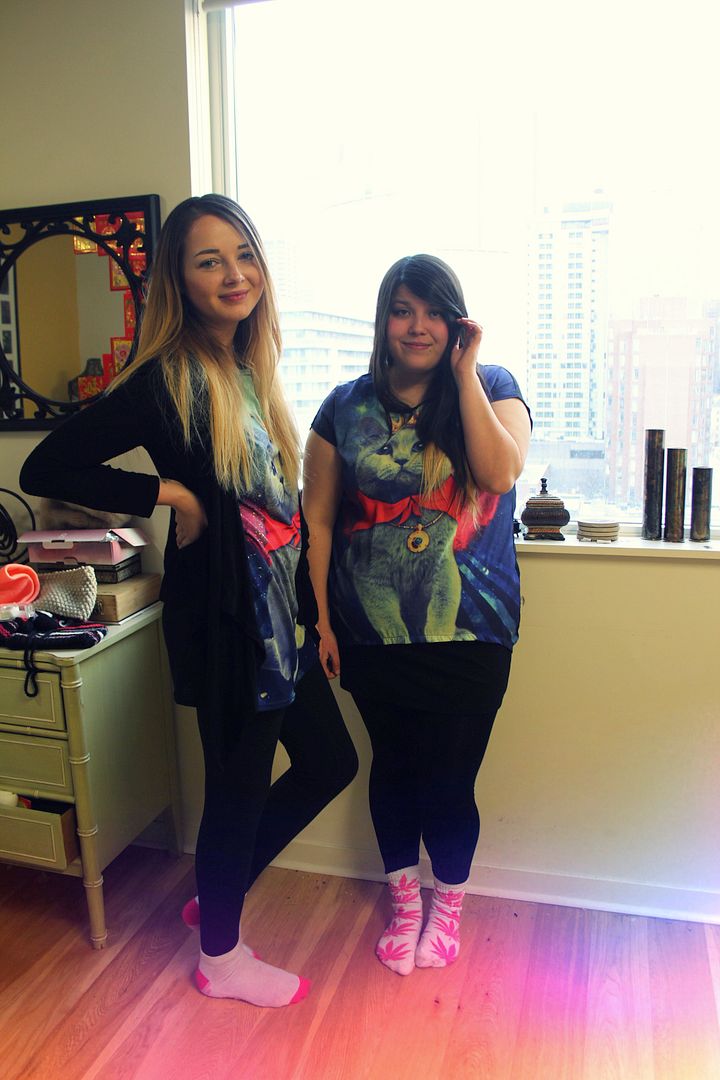 Galaxy Cat Top Ebay
Skirt Thrift
Leggings Forever21
Socks HUF