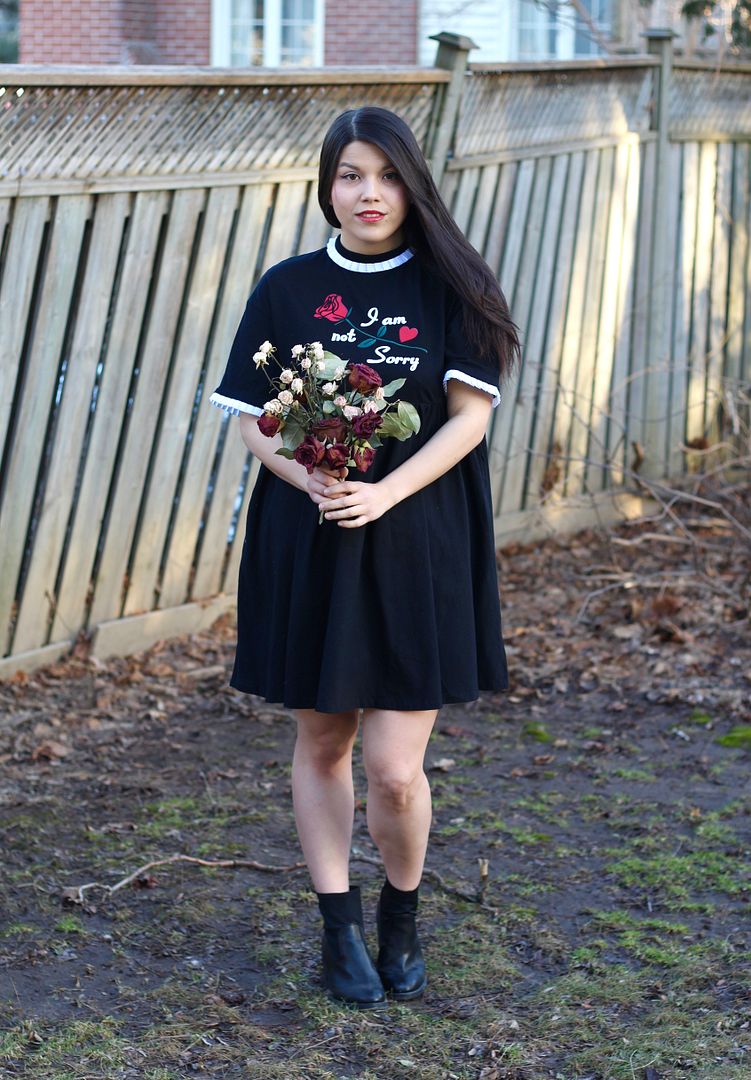 I've been MIA .... again! I'd say sorry but I am not Sorry! I've had a lot on my plate, the past 12 months have been a whirlwind of different things and I let this part of my life slip, I intended on posting this 5 months ago but, every time I tried to start I was instantly overwhelmed thinking about how I was to explain myself and the reality is, I don't need to.
I've been busy, overall my life has had a drastic change over this past year and I really don't owe anyone anything. Fuck an apology, I am not Sorry.
side note: I still love you all and I appreciate ya'll hanging in with me
💖
.
I'm excited for the upcoming ideas and projects I'm working on aaand if I disappear here and there, rest assured, I will be back.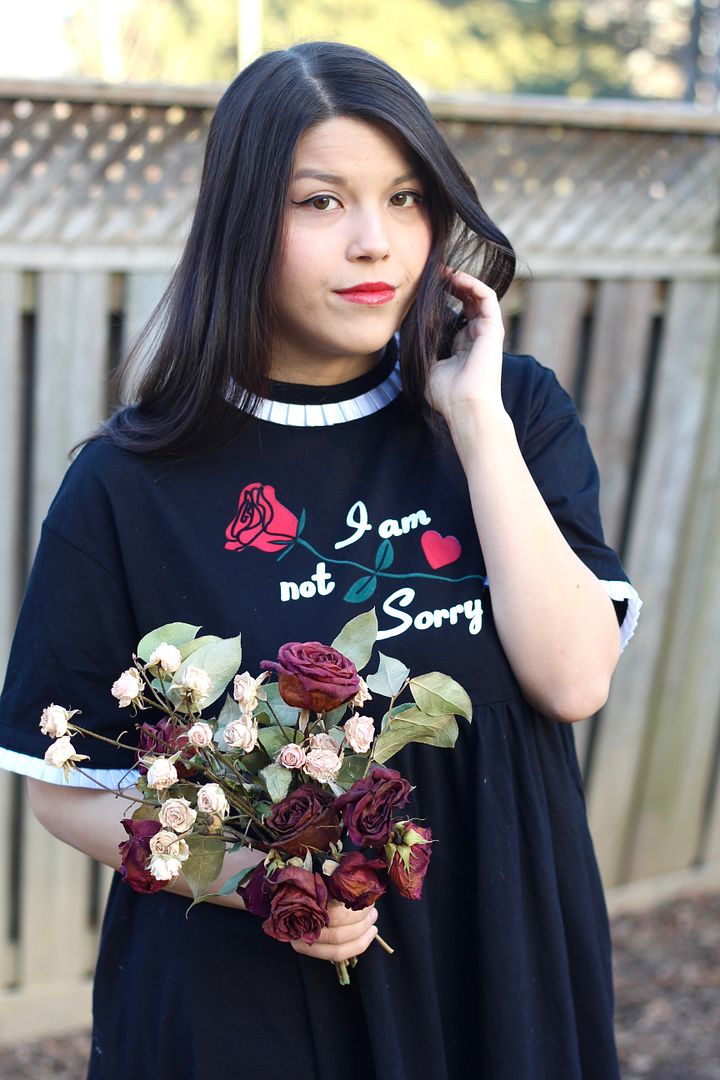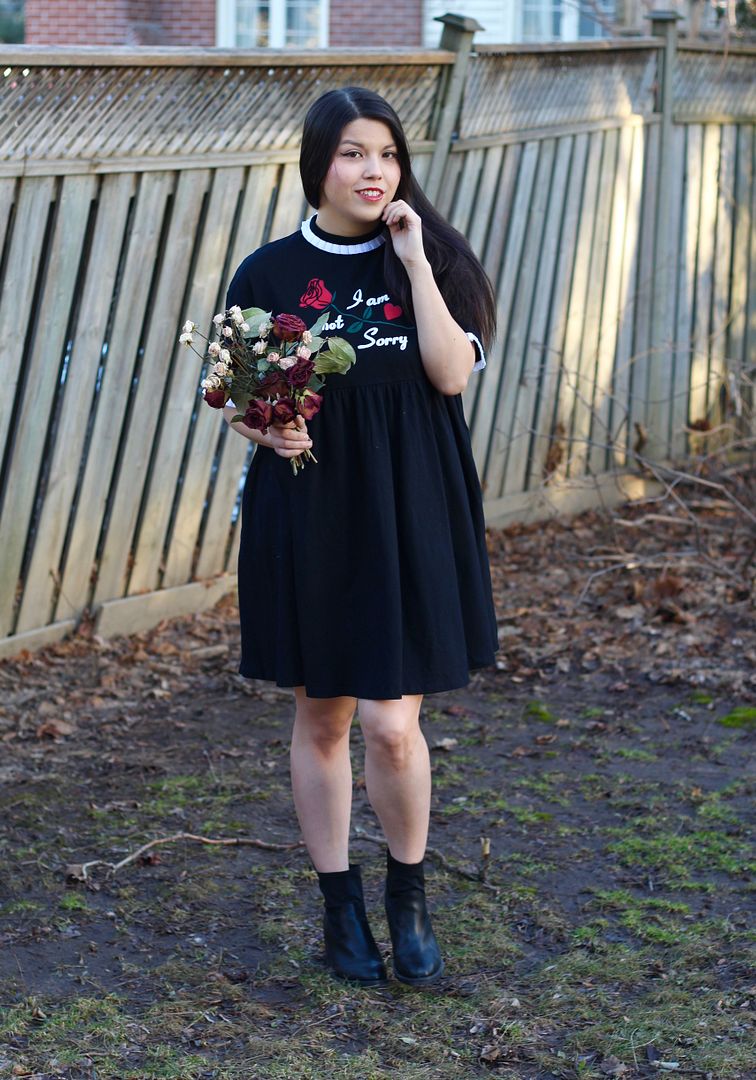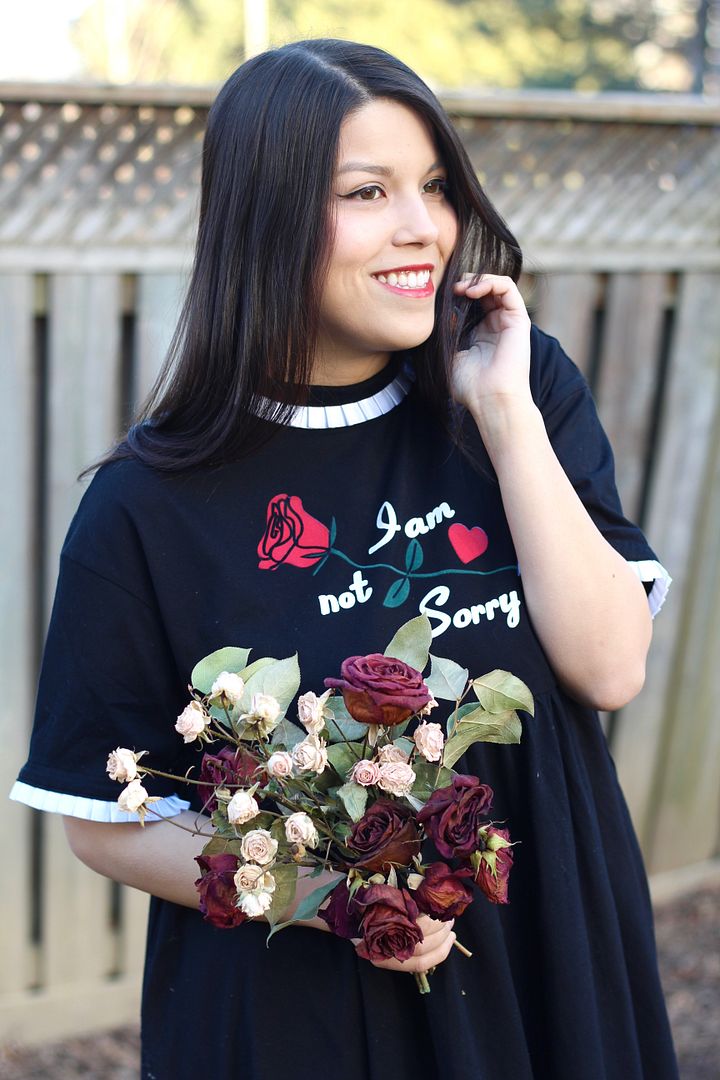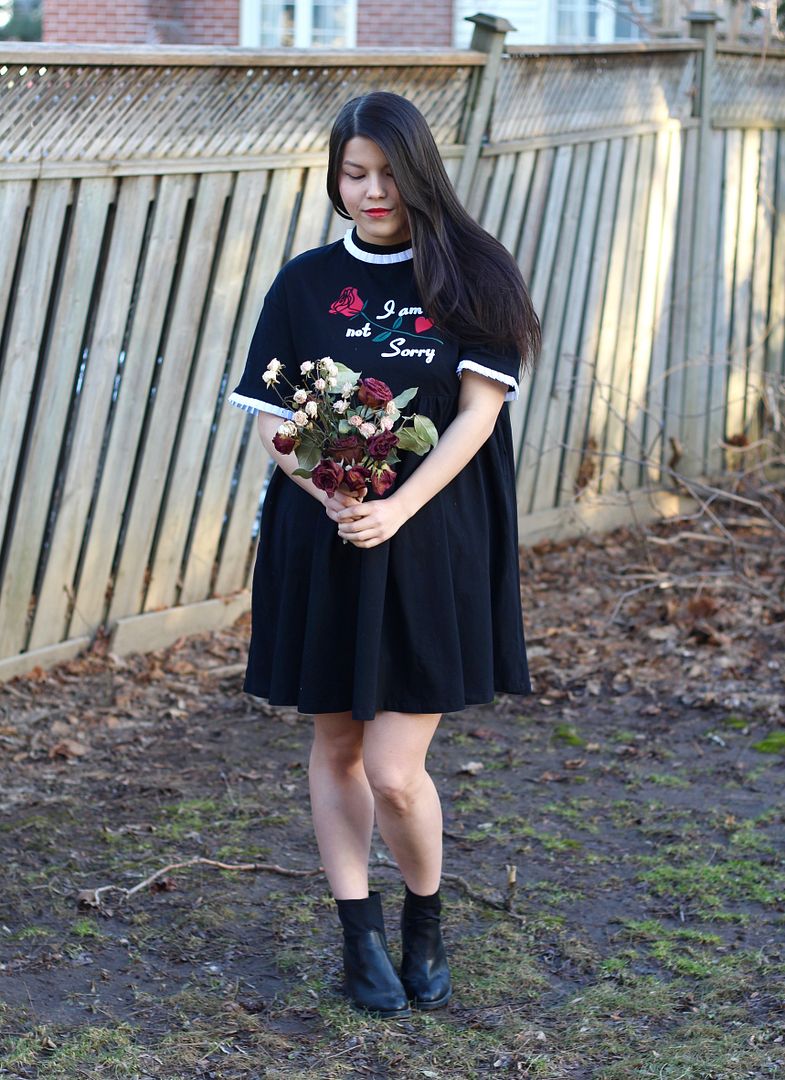 Not Sorry Dress Lazy Oaf via Dollskill/ Boots New Look