I wore my
polka dot harem pants
from Forever21 a few weeks ago, you may remember me wearing them in
this post
. For the first half of my day I paired it with my denim crop top from Urban Outfitters, my **fave** coat from ASOS Curve, a gold chain from New Look, cutout boots and purse from Forever21! I also put my hair in a slick pony(something I honestly typically never ever do)!!
Perfect outfit for a busy day of lots of walking and running errands.
I was able to easily transition to a more relaxed night look by just switching it up with Jess' pretty genie shoes(I'm going to just call them that since that's how I feel when I walk in them haha) and her super comfy and warm(I was freezing so I ended up needing this) striped shirt. I feel like it wasn't a drastic change but, a simple easy transition with just two things. I felt super casual and comfy without having to sacrifice my whole outfit.
Which look do you like best?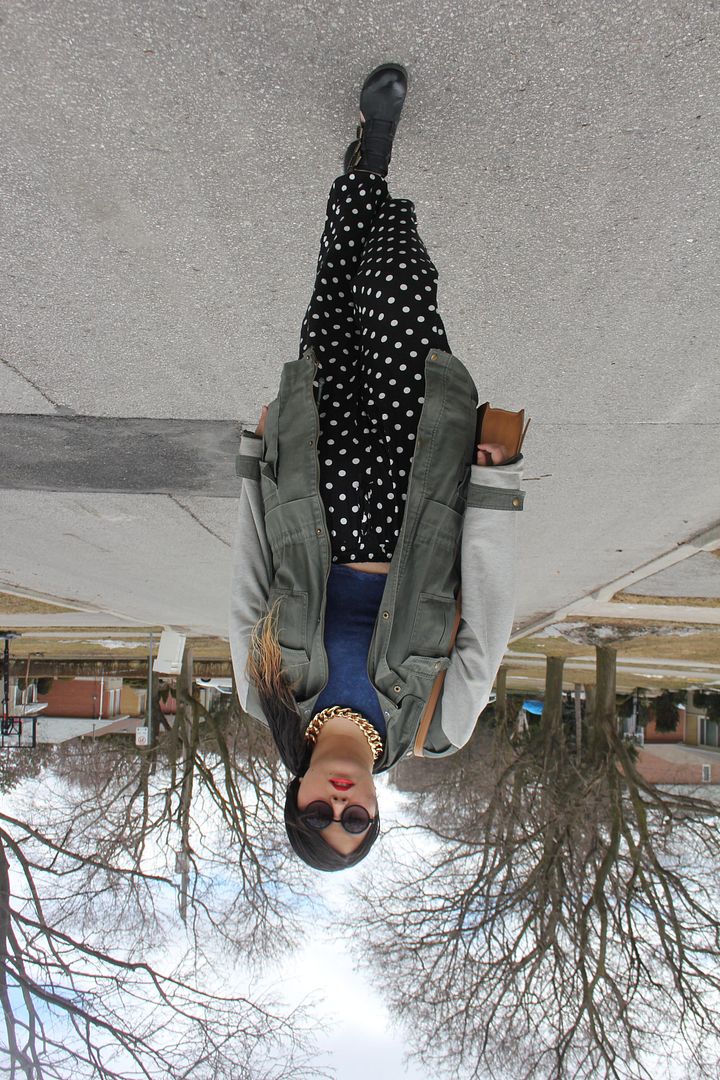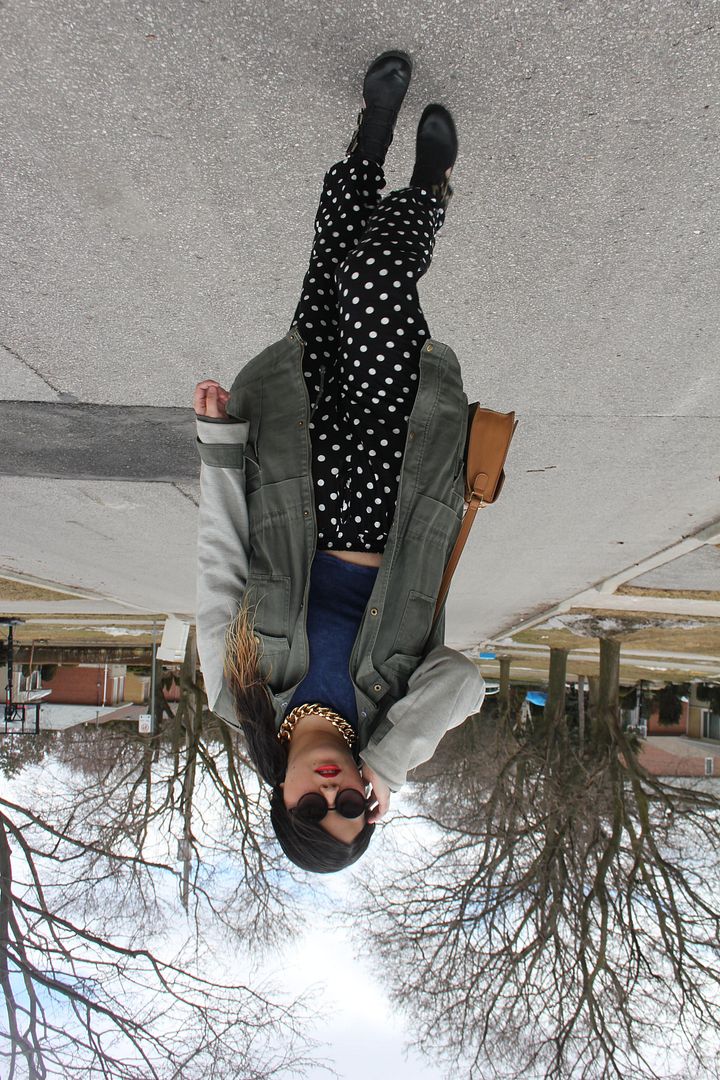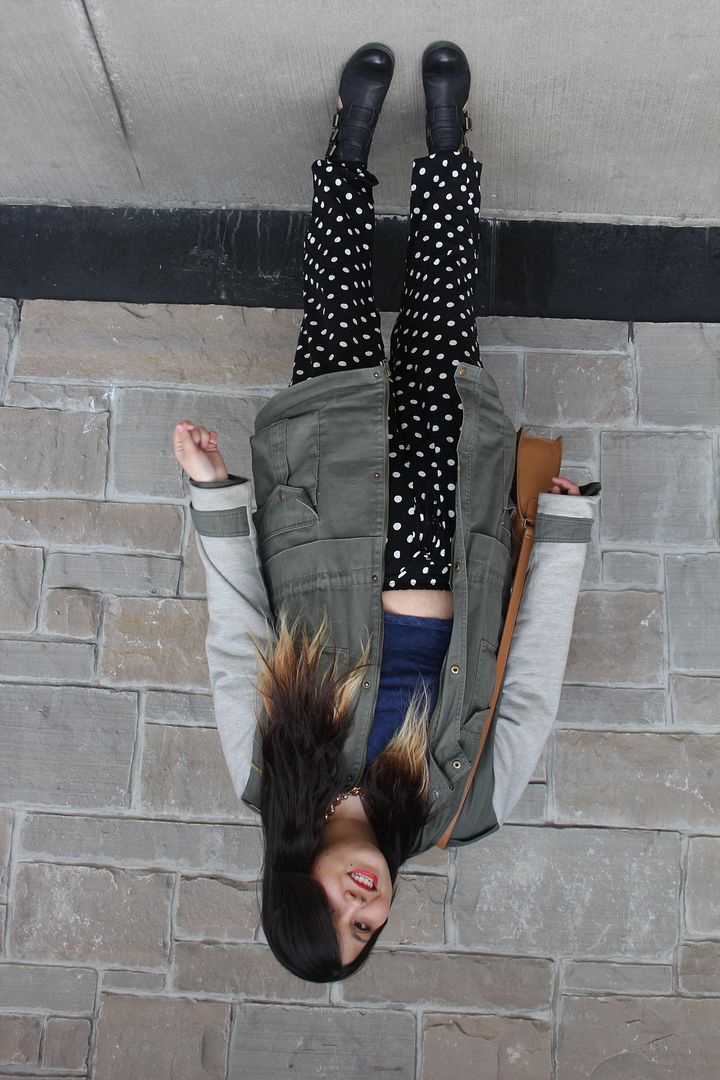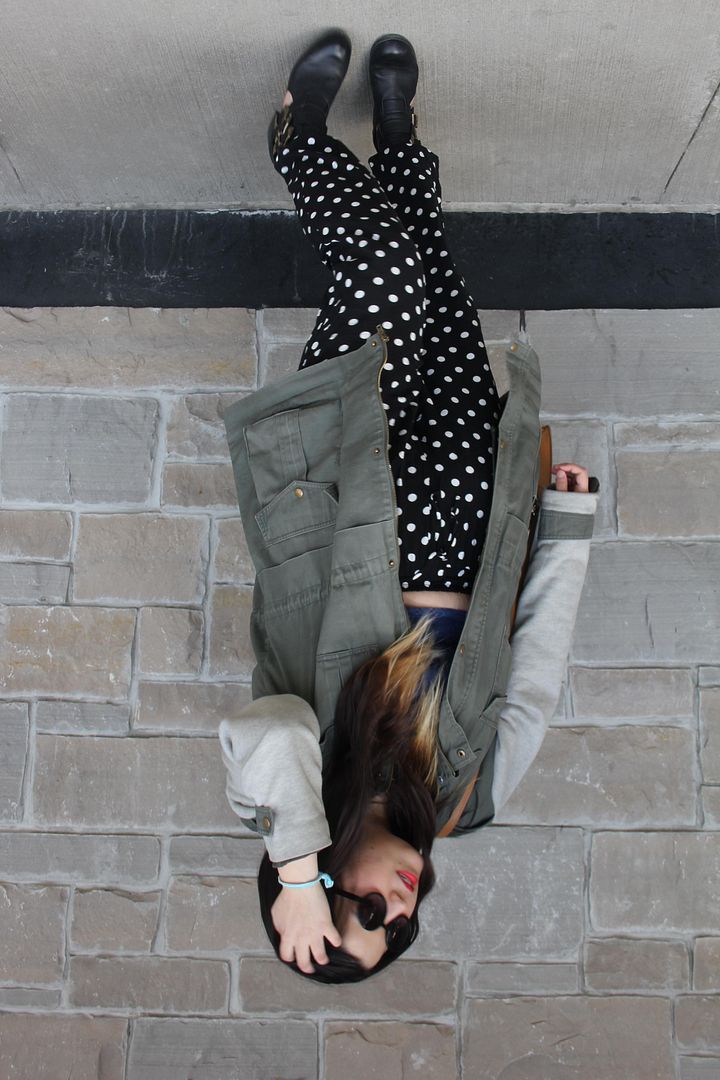 Retro Dots Woven Trousers, Purse, Sunnies & Shoes Forever21
Denim Crop Top Urban Outfitters
Coat ASOS Curve
Chain New Look