It's finally Spring!!!! The weather in Toronto is finally starting to warm up a tad, I actually took my puppy for it's first walk outside yesterday(he's extremely sensitive to the cold, when he was finally big enough to go outside he was shivering and crying so I panicked and brought him back inside, since then he only went outside for little amounts of time), he was so excited by all the new things and super terrified of cars. He's just too cute. It was pretty funny because by the end of the walk a ton of his fur was frozen and he was shaking so Jayson had to carry our little baby home. He loved it and we're so excited to take him on walks everyday now!
I'm super behind on a ton of posts so, starting this week i'm going to attempt at trying to post everyday! Whooo, to start this off I took these pictures a few weekends ago when I finally found my perfect big floppy hat! I've been looking for one for literally 2 years, I was so excited when I went into my closest Forever21 and they had only this one hat left!! Of course I took that as a sign that it must be mine! I also picked up my new fave pair of sunnies(
here
)! I actually thrifted this beautiful maxi floral skirt last summer and recently found it in the back of my closet, i'm in love with it, I just love doing twirls and my whole outfit makes me feel like a witchy witch.
I just want to look like a witchy witch forever.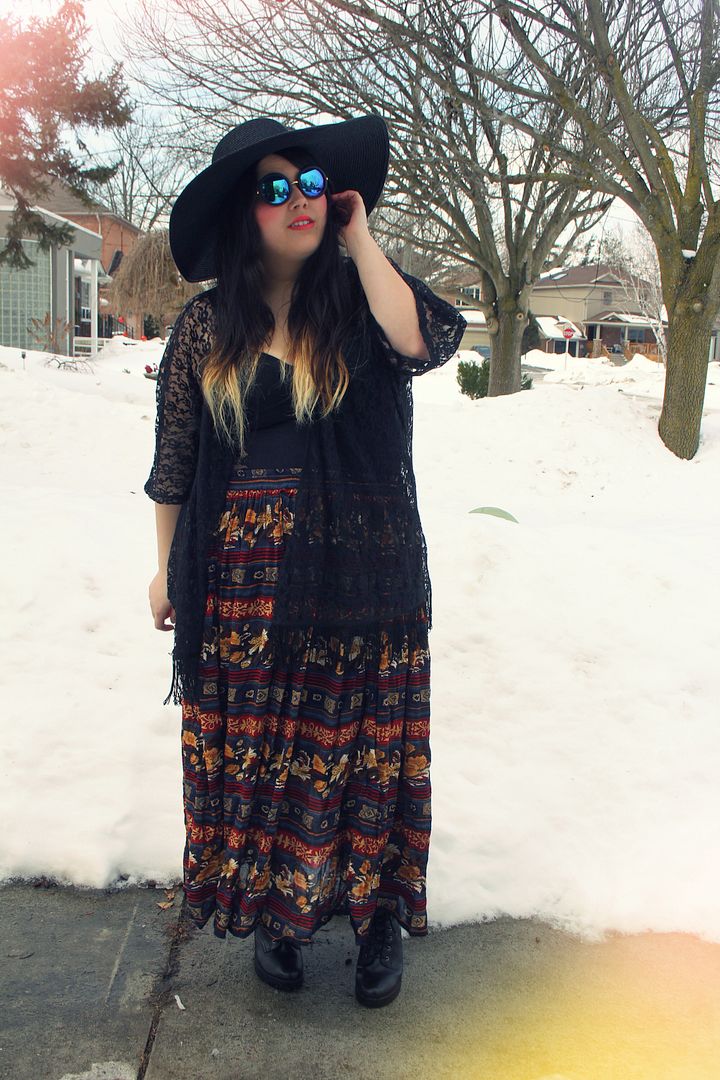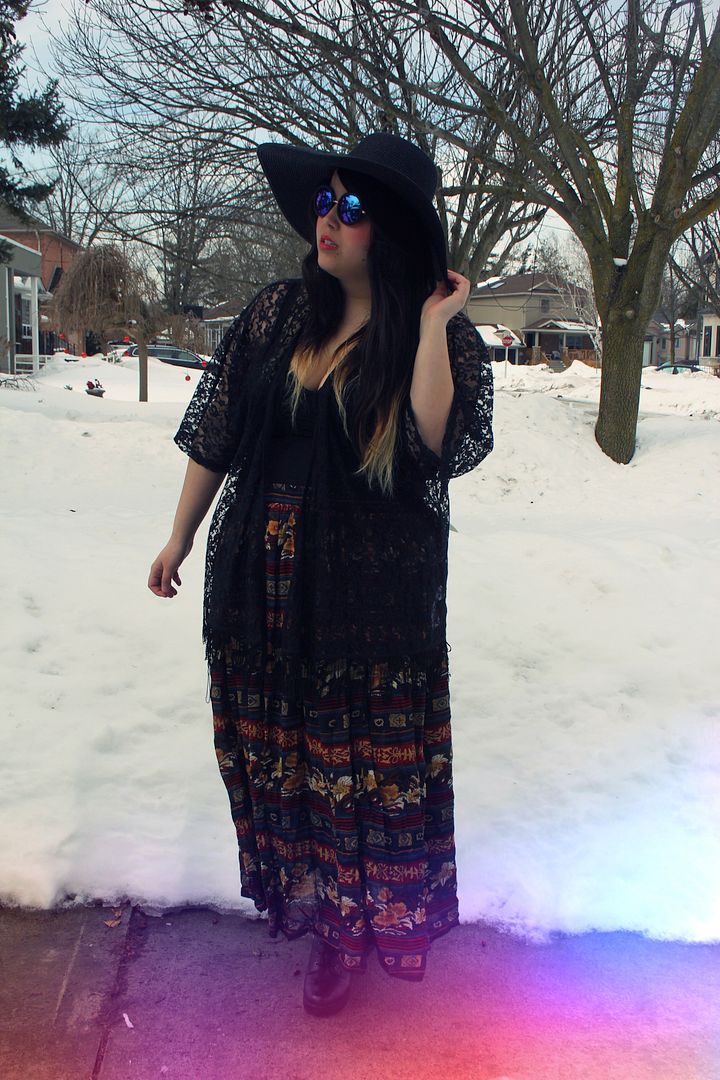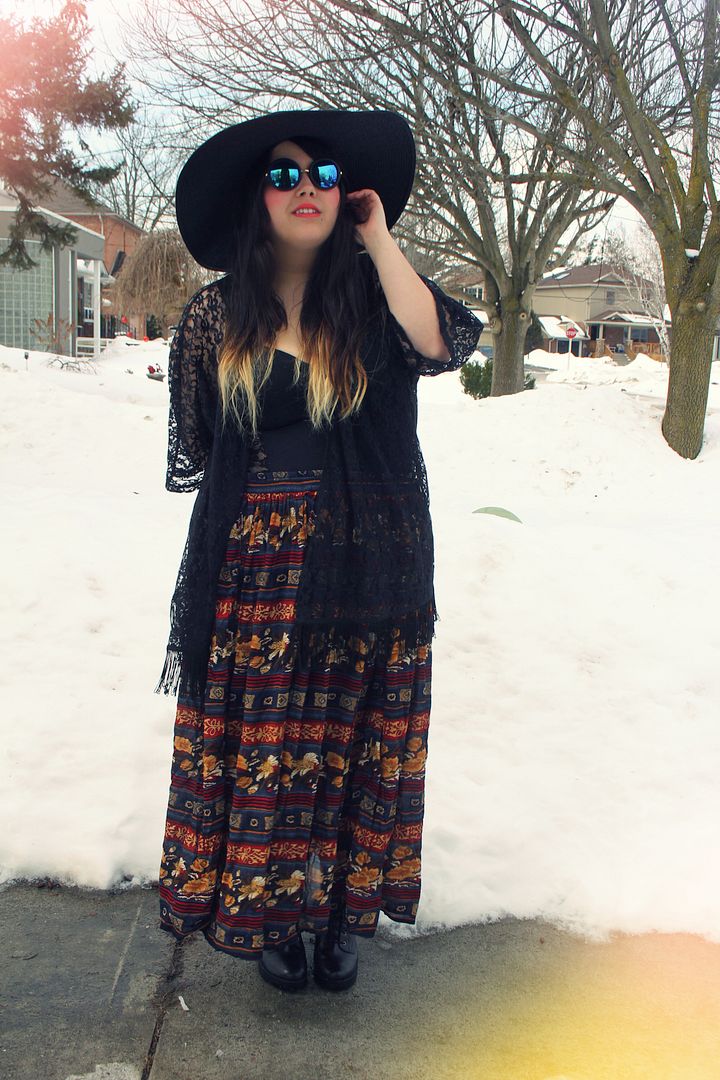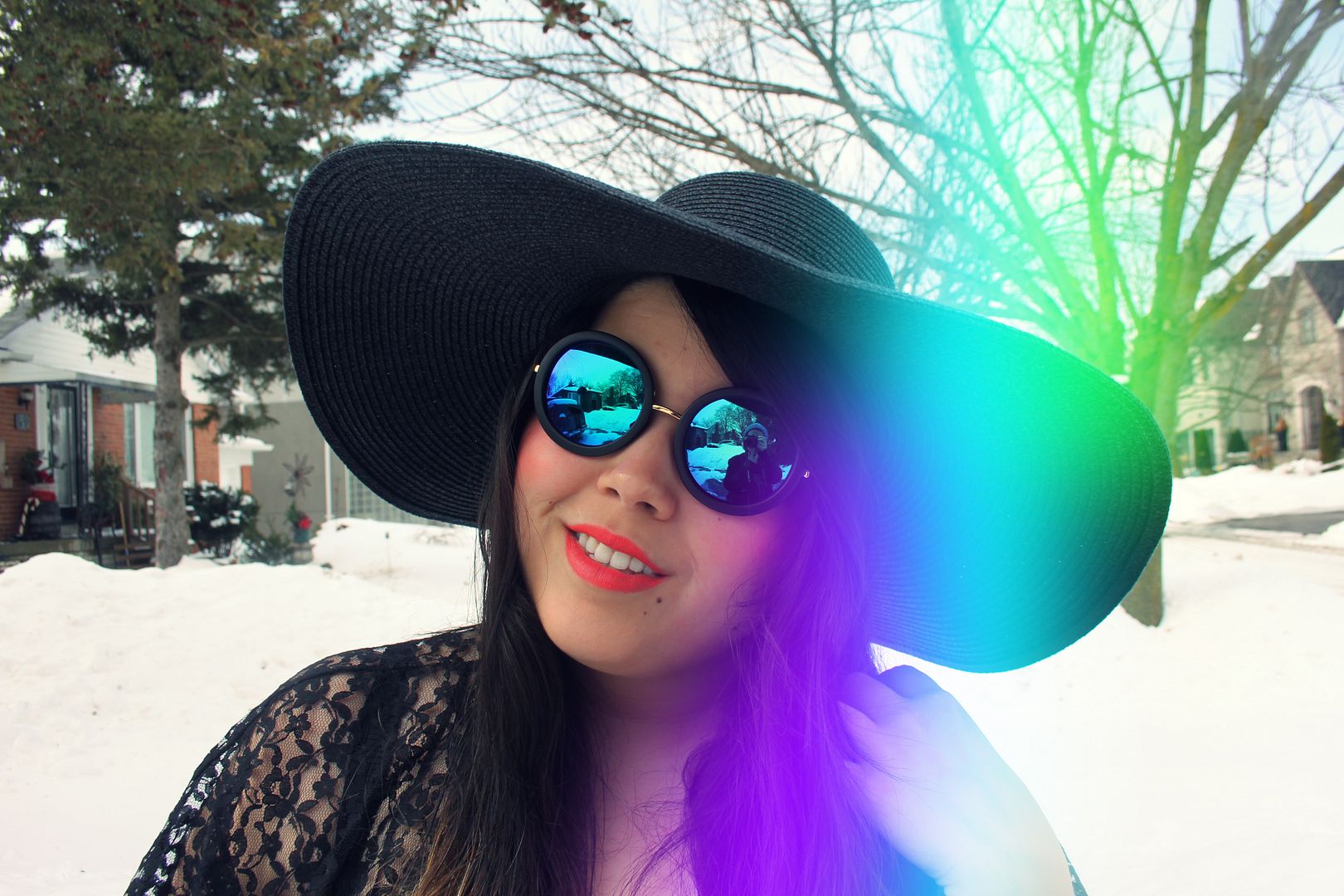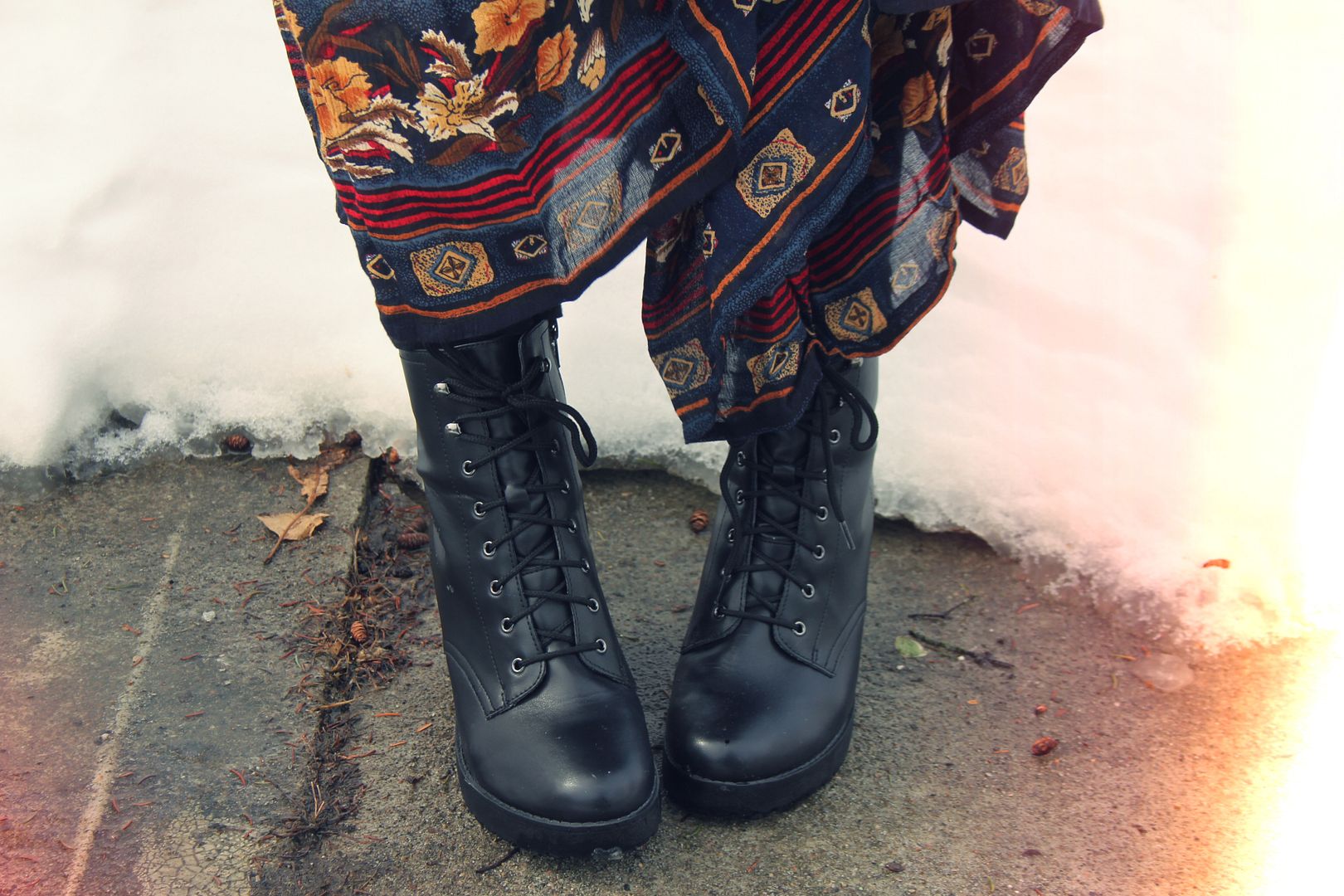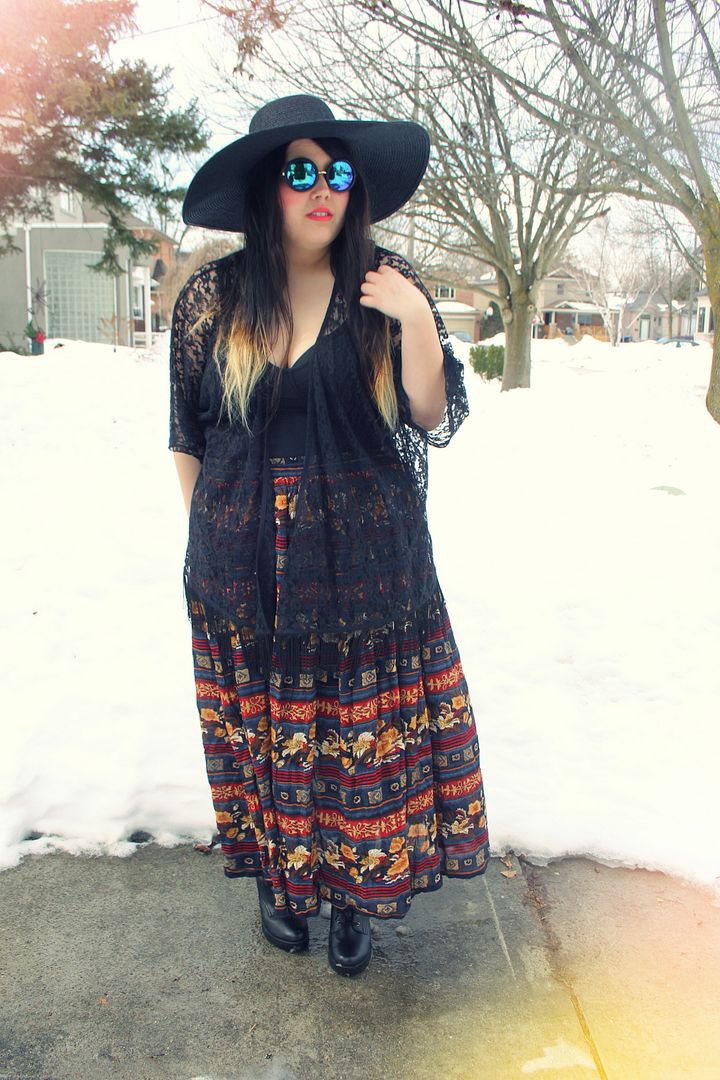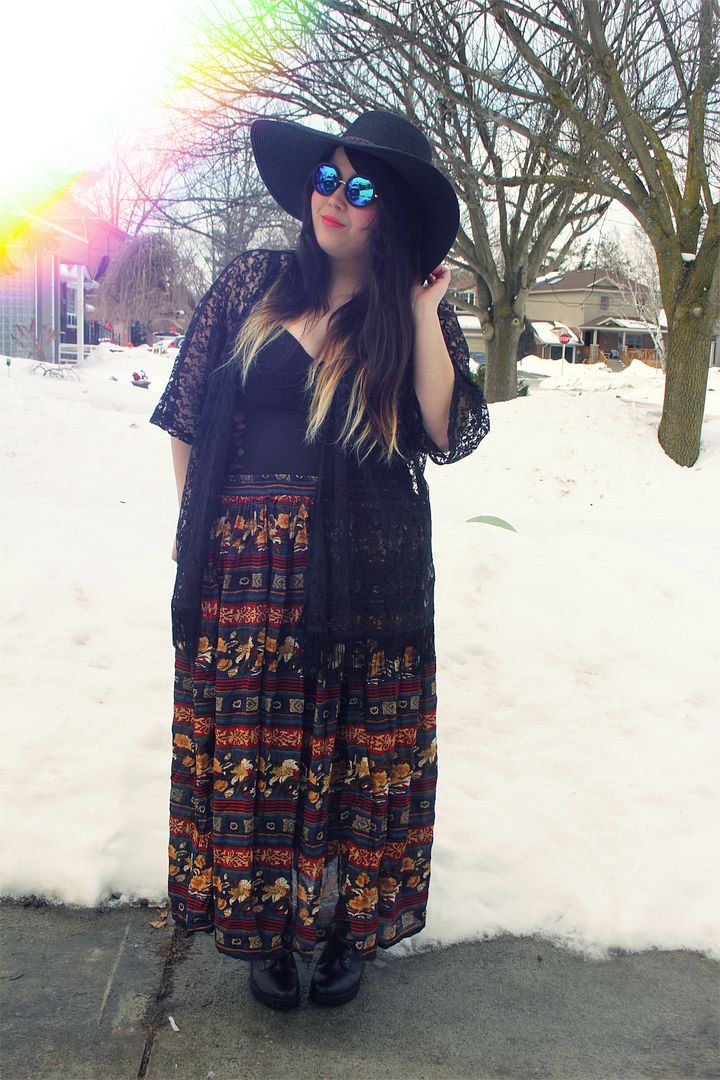 Hat & Sunnies Forever21
Bustier Aritzia
Lace Kimono & Shoes New Look
Floral Maxi Skirt Thrift